Jackpot: Episode 15
Our hero plays a game with no rules except the rule of honor, making for a surprisingly restrained showdown with the gambler who was set up to be the worst out of those that Dae-gil's had to face. Some interesting ideas are put forward only to be swiftly retracted, but maybe, with just a little bit of luck, a few remnants of those good ideas will stick around as we go forward.

EPISODE 15 RECAP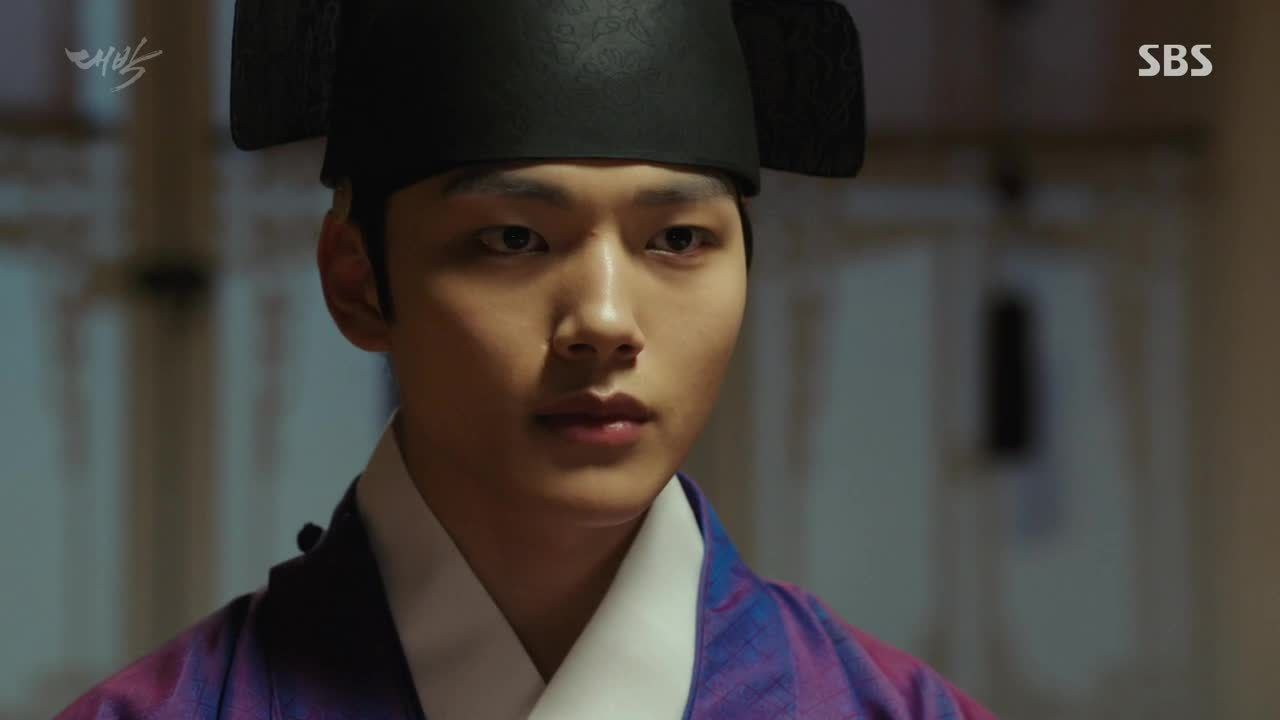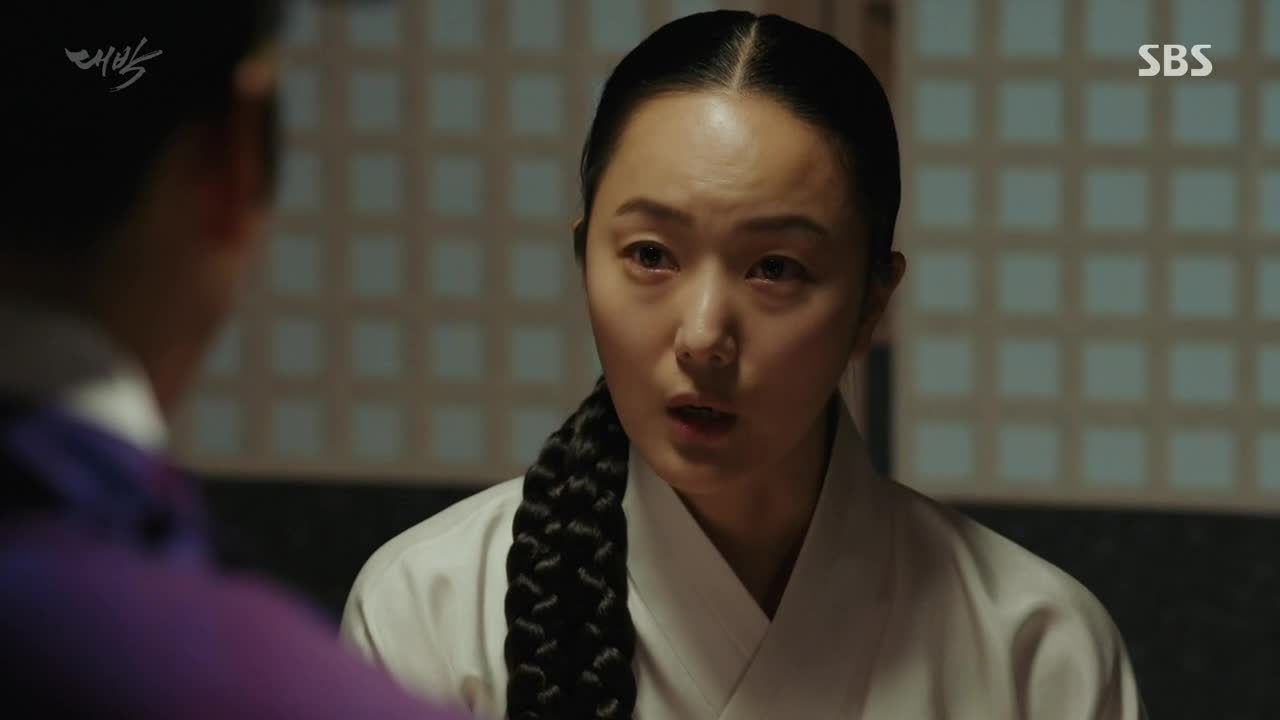 With the revelation of Dae-gil's birthday matching that of his supposedly deceased older brother's, Prince Yeoning goes directly to his ailing mother to ask if Dae-gil is, in fact, his brother.
At the same time, Nameless brings Injwa's painting to the Wolhyang madam, who immediately understands that the painting of the two dragon fish (usually only one is used to symbolize the king) means a rebellion is at hand.
Speaking of rebellion, Injwa unwraps a banned book of prophecy called the Jeonggam-nok, which foretells the fall of the longstanding Yi dynasty in favor of a new dynasty. The prophecy speaks of a jinin, or "chosen one," who will unify the country, and now Injwa seeks to find who this chosen one is.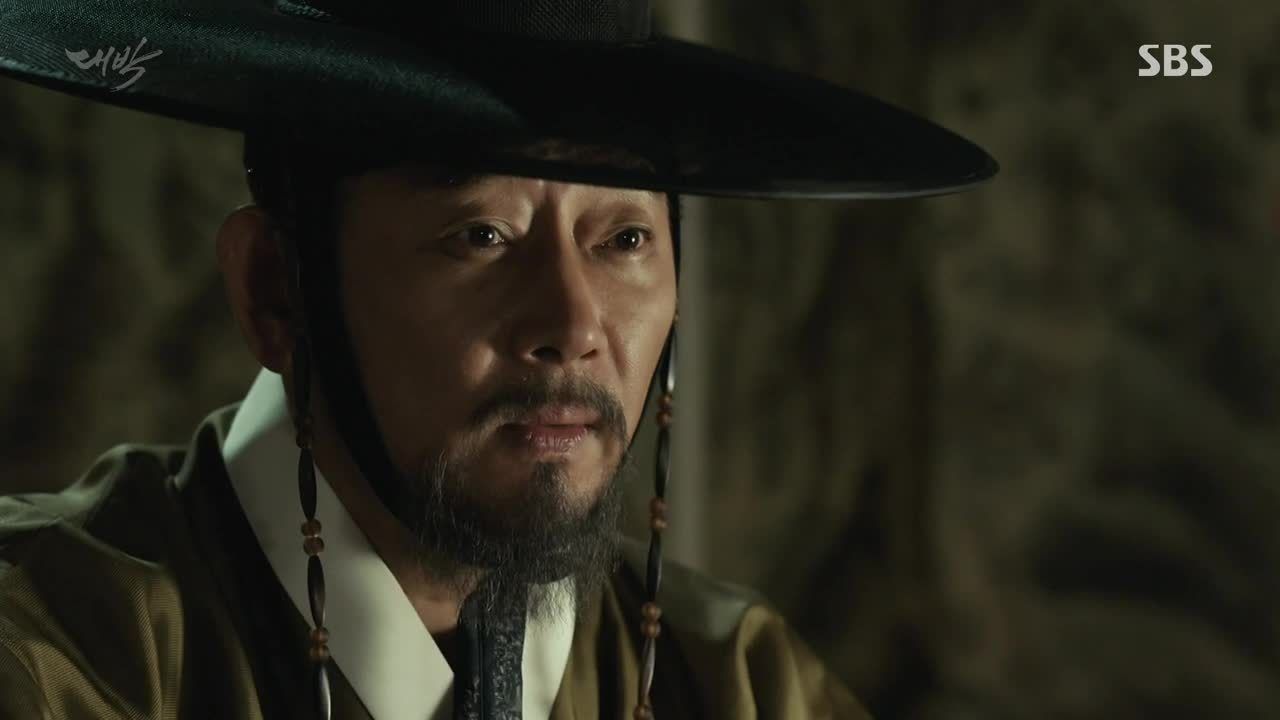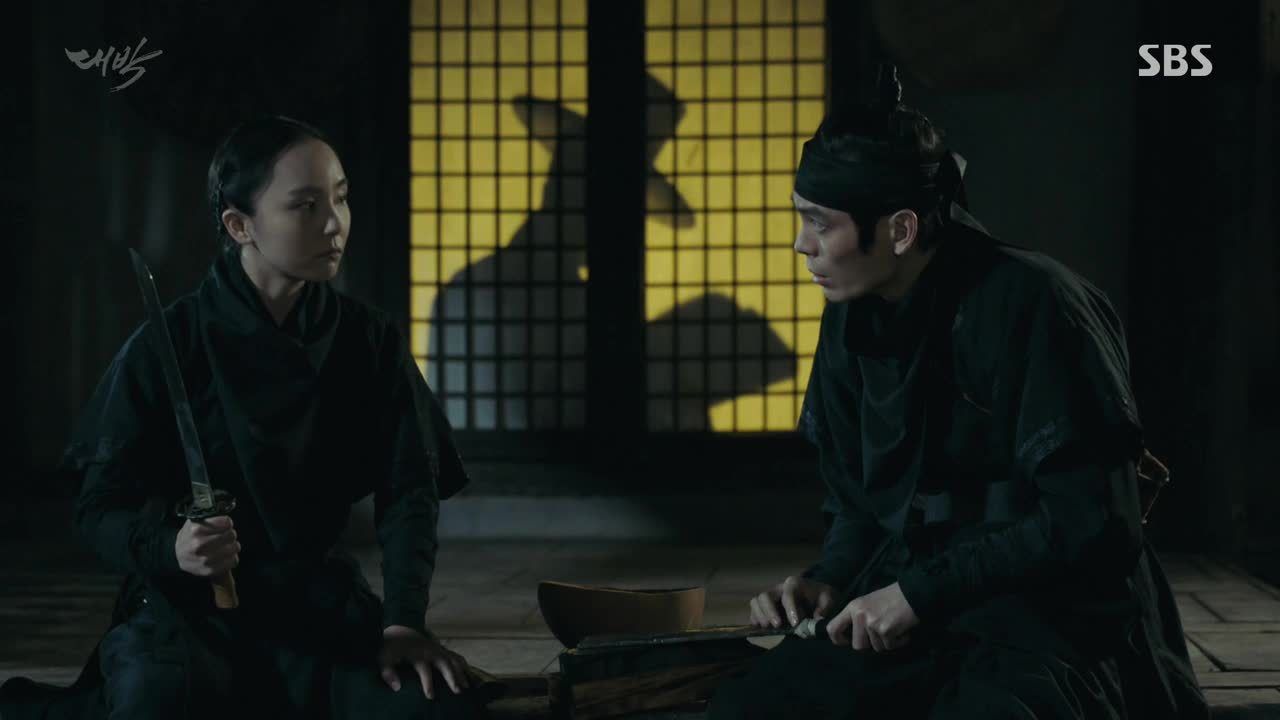 As Injwa describes how one of their rebellions took place in the past, we see it happen in flashback with a much-younger Kejakdu and a woman he cherished prepared themselves to kill the king. Even the palace guards had been in on the treasonous scheme, ready to let the rebellious group into the palace to accomplish their goals.
Injwa doesn't reveal the fate of the rebellion, but uses it to emphasize to Jin-ki that the people involved in the rebellion believed in the prophecy. And that's why, more than anything else, the king should be very afraid of the Jeonggam-nok.
With tears in her eyes, Lady Choi confirms her son's suspicions that Dae-gil is his older brother. She claims she had to keep it a secret, since everyone in the palace—including the king—wanted the baby dead. Yet she defends her decision to send him away, since without it, she wouldn't be where she is today, nor would Prince Yeoning.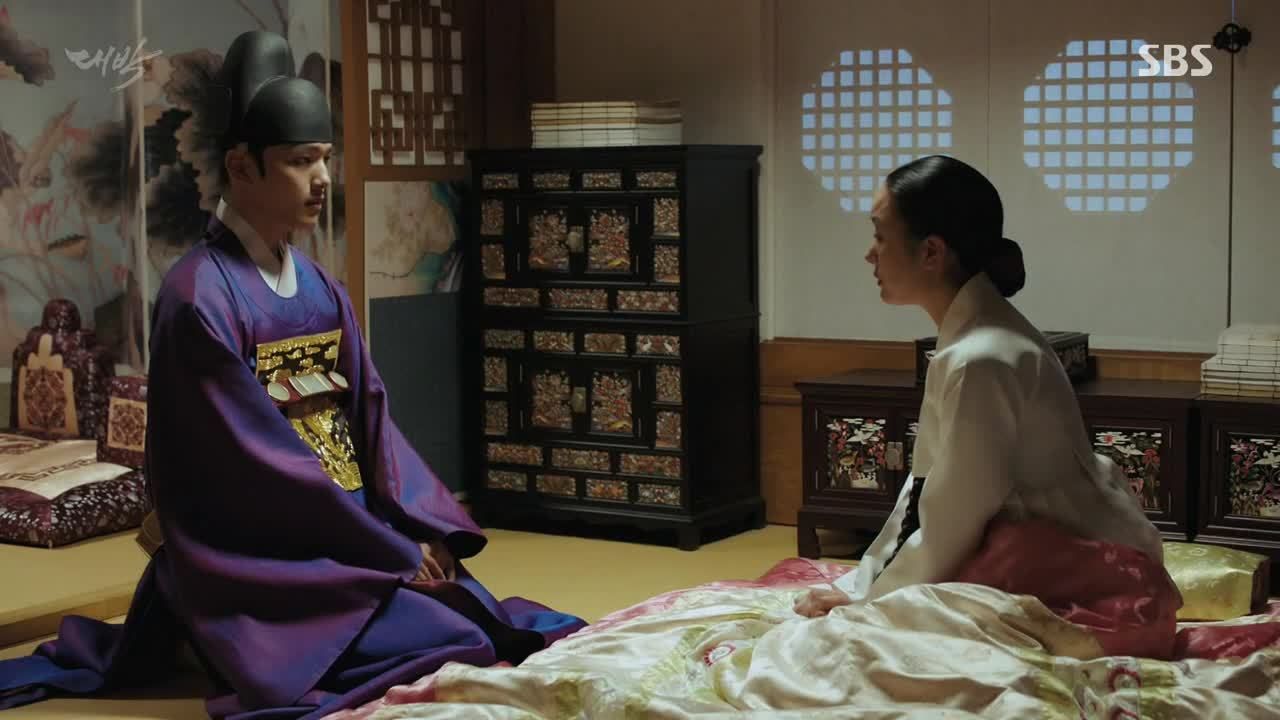 Still, she laments Dae-gil's pitiful fate, which caused him to lose both his mother and father figure and put him in prison. At least Yeoning can set her mind at ease on that last point, as he tells her that Dae-gil's no longer behind bars.
Thanks to his superhuman sense of hearing, Dae-gil's able to fend off attacks from ten shadowy pursuers, which includes throwing an arrow that's been shot at him back into the shooter like a boomerang. He defeats his other pursuers with swords, and asks the last one living to tell him where the assassin Kejakdu is.
Even though it means her other son's been freed from jail, the fact that the king freed him on the condition that he capture Kejakdu has Lady Choi more than a little worried. Since the king never does something out of the kindness of his heart, she's worried he released Dae-gil only to put him into an even more dangerous situation.
In order to prevent his sick mother from going to the king herself, Yeoning goes on her behalf to ask the king for his reason behind releasing Dae-gil in order to catch Kejakdu. What does he stand to gain?
The king replies by asking Yeoning how much he knows about Dae-gil, and the prince replies that he knows Dae-gil is the son of Baek Man-geum, the pupil of Kim Chae-gun, and above all, his friend. "You are wrong," the king says sharply. "He is not your friend. He is a hunting dog. He's just a hunting dog that catches prey for you."
Since Yeoning wanted to know his reasons, the king shows him the original copy of the Jeonggam-nok, which he's had banned. The book of prophecy foretold of the Yi Dynasty supplanting the rulers of Goryeo to establish Joseon (which did happen), and now foretells of the destruction of Joseon by the chosen one.
King Sukjong makes his hatred for the book clear, because of all the lives that have been lost in an attempt to carry out its prophecies and all the unrest that's come from it. Specifically, he mentions a rebellion that took place during his rule, where one thousand soldiers from eight different provinces stormed the palace in an attempt to dethrone him.
His voice grows harder as he describes the events of that fateful night, which we see in flashback. Prince Yeoning had been a young boy in his mother's arms then, but Kejakdu, while storming the palace, had chosen to spare them.
The king and loyal warrior Chae-gun fought off the assassins who'd entered the throne room themselves, leaving the walls and floors covered with blood and bodies. One of those bodies had been Kejakdu's father, causing him to go berserk when he saw his body.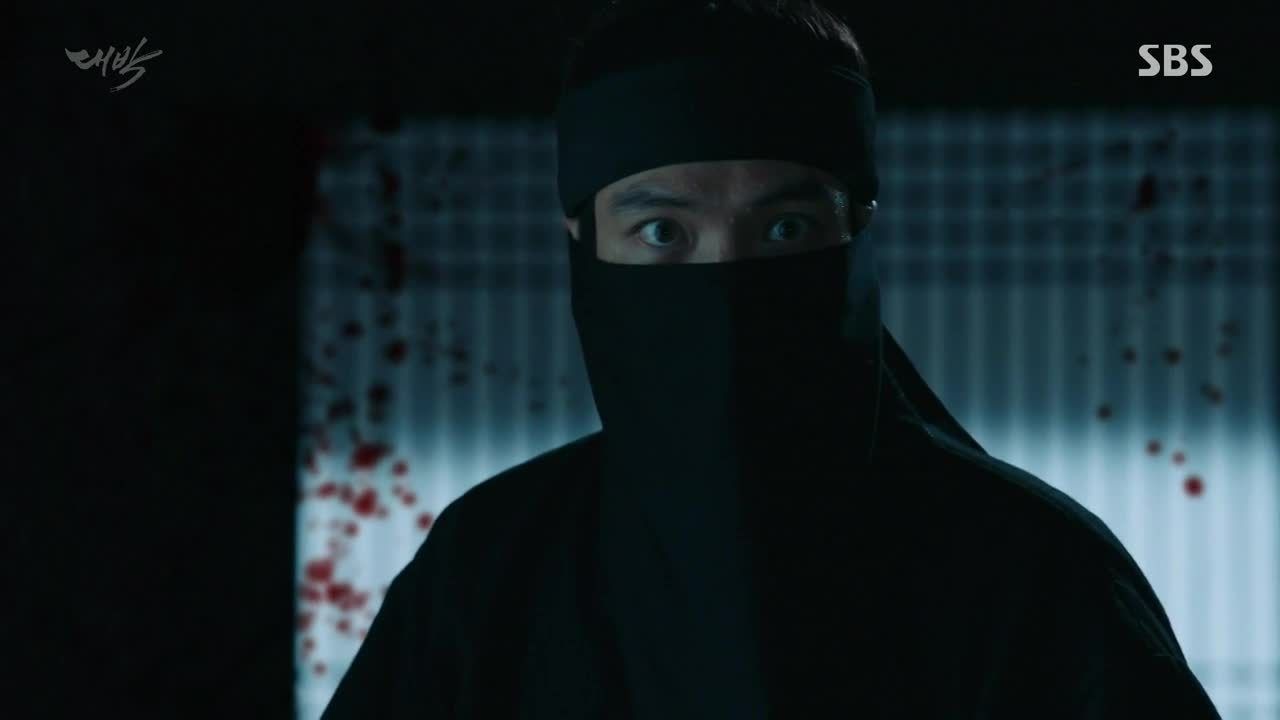 Kejakdu was bested in the fight against Chae-gun, and the girl he loved sacrificed herself to give him a chance to flee. As the king delivered the final death blow to the one of the rebellion's leaders, he'd spit out that the Yi Dynasty would soon come to an end before dying a violent death.
In the present, the king tells his son that he wouldn't be sitting on the throne still were it not for Chae-gun's actions that night. But when Yeoning asks what this story has to do with Kejakdu, the king tosses him the Jeonggam-nok and says that he's been waiting all these years for the chance to root out the secret leaders of the rebellion.
There's someone controlling Kejakdu and Injwa, and since Kejakdu was a part of the rebellion all those years ago, now might be his only chance to find that someone and destroy him. He won't let this chance slip through his fingers, and that's why he sent Dae-gil to catch Kejakdu.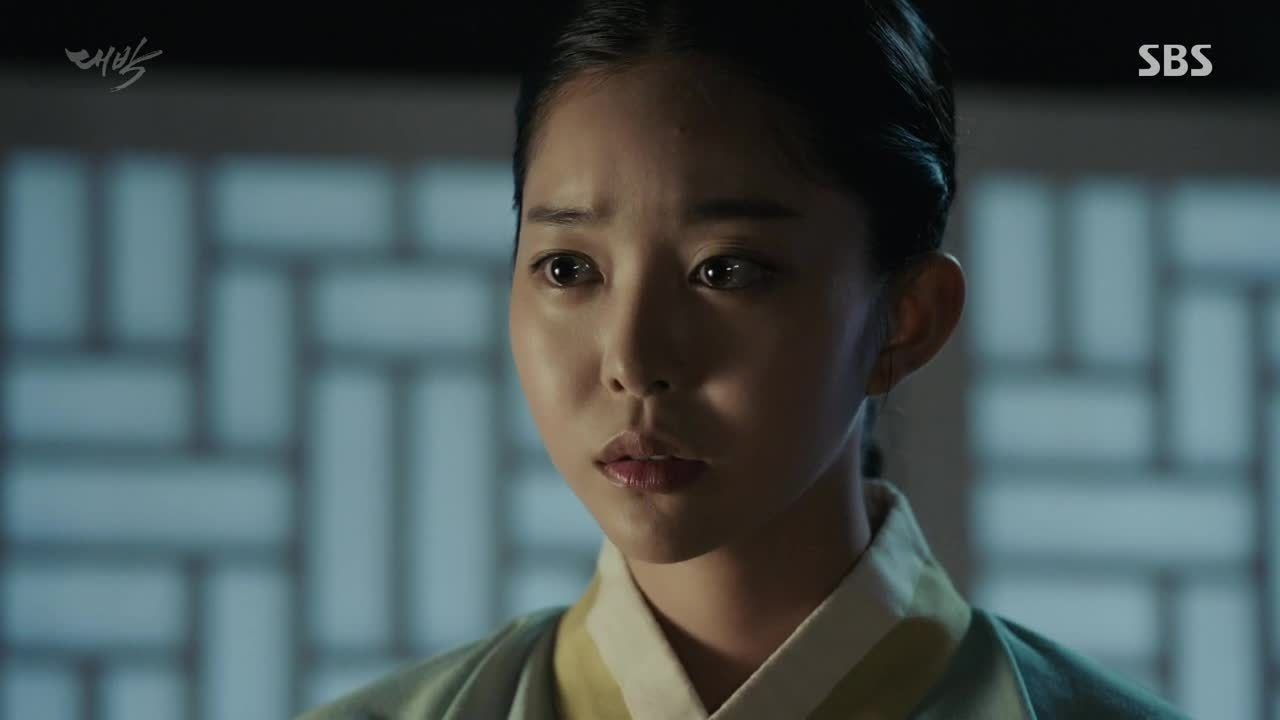 When Seol-im asks why Kejakdu won't release her, he answers that they'll just have to wait for Dae-gil to show up tonight. He knows that she loves Dae-gil, and because of that, he'll crush him right before her eyes. He'll have to compete with Yeon-hwa for that honor though, since she wants to kill Dae-gil herself.
On his father's orders, Prince Yeoning seeks out official records on the rebellion of 1697. Injwa states the obvious on what actions the king will take regarding Kejakdu, and adds that his goal is to divert the king's ire against him toward Kejakdu instead.
He also wants the ledger the assassin keeps on which ministers have hired him in the past, and to know who the Jeonggam-nok mentions in its prophecy. Kejakdu is the only person who knows the identity of the chosen one, though Injwa also admits to not believing in the book—it won't be a Jeong who assumes the throne, or even him. It'll be Baek Dae-gil.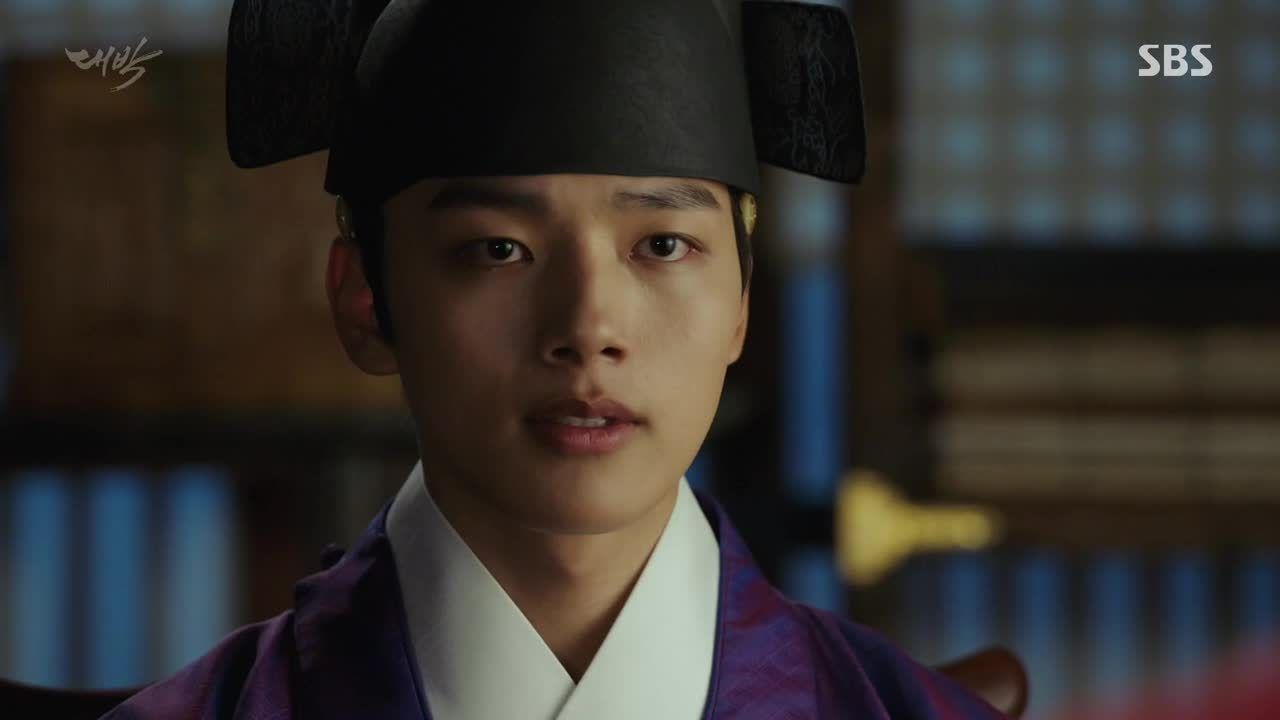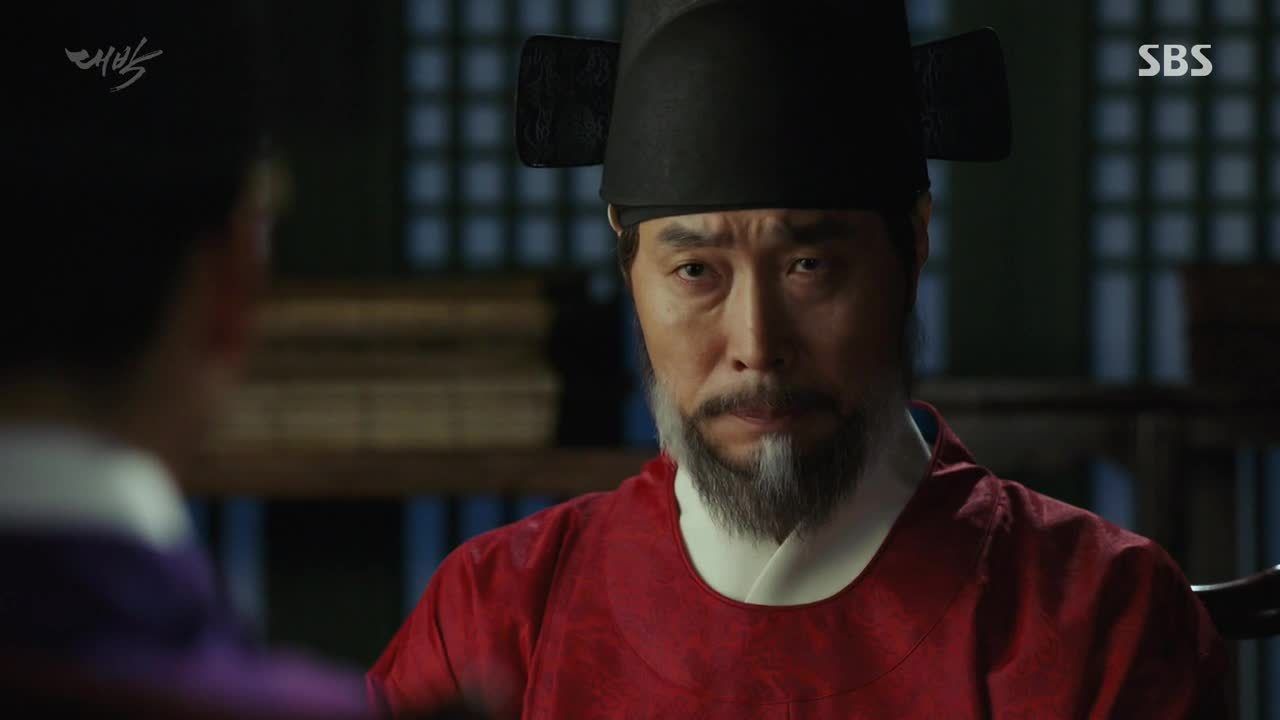 While Dae-gil fights his way toward Kejakdu and Dam-seo hides nearby, Prince Yeoning discovers the prophecy within the records and confronts Chief State Councilor Kim Chang-jip about the rebellion of 1697. Though initially reluctant to talk about it, the councilor tells him that the prophecy foretold how a man by the name of Jeong would overthrow the Yi Dynasty to establish a new one.
Though they don't know who the man is, Councilor Kim believes the only person who does is the only man who survived the rebellion, who goes by the name of Kim Jeong-yeol.
Which brings us back to how we ended the last episode, with Dae-gil confronting Kejakdu in his own casino. He's led to a room with a single table, as all the denizens gather around to watch. Dam-seo, dressed as a gisaeng, watches from a nearby table.
Yeon-hwa's there too, and looks up sharply when Dae-gil asks Kejakdu why he killed the gambler Golsa. He also asks where Seol-im is, and Kejakdu tells him that he can have the answers he seeks if he beats him at a game of tujeon.
Should he beat him, the casino will become his. The only rule is that there are no rules, which means Dae-gil will have to fight his way through Kejakdu's thugs to even get to the table.
But because fighting one or two thugs at a time isn't that interesting, Kejakdu devises a real spectacle for the people watching—he'll turn out all the lights and leave Dae-gil to fight in the dark.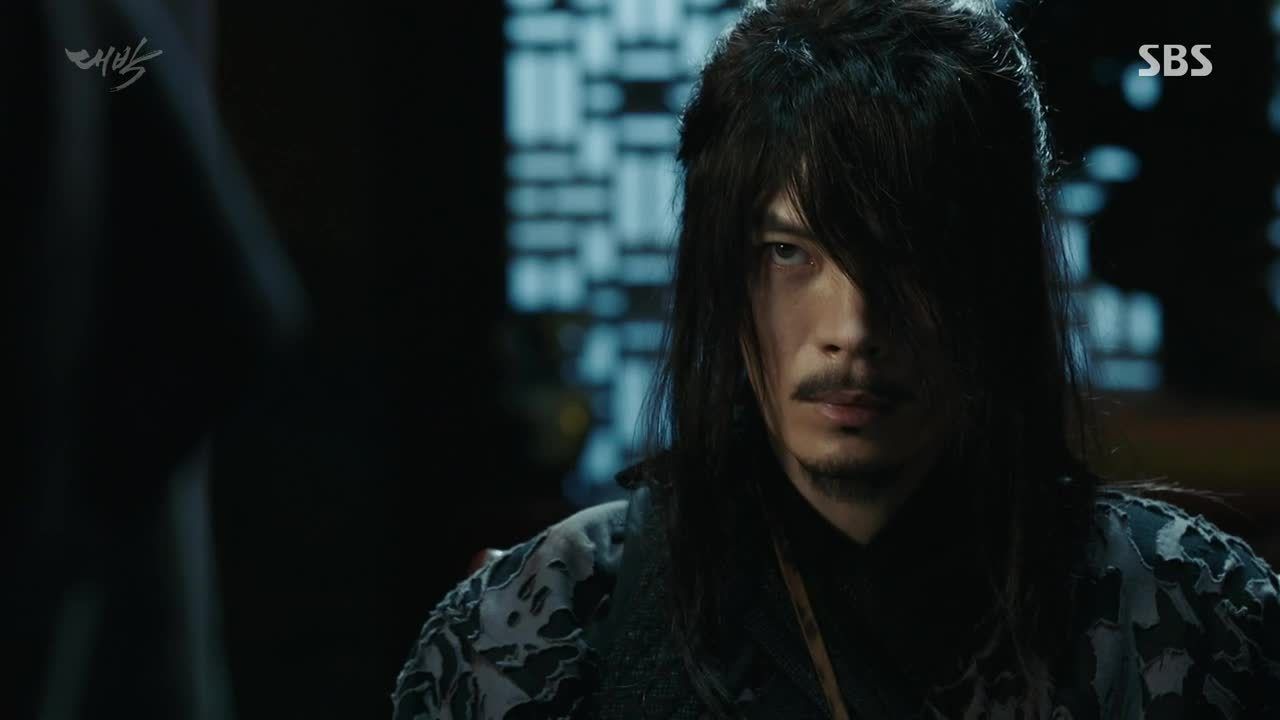 Despite using his superhuman hearing to track the battle's progress, Kejakdu still seems surprised when the lights come back on to reveal Dae-gil standing at the other end of the table, smiling. All his defeated foes have been left to writhe on the floor in pain.
Dae-gil takes one of the cards from the spread Kejakdu's laid out, announcing that the casino will soon be his. But before he can turn the winning card over, Kejakdu slices it in half, declaring a draw.
Prince Yeoning tracks down the Kim Jeong-yeol that Councilor Kim mentioned, since he's the only person who's seen the face of the man mentioned in the prophecy. Kim Jeong-yeol agrees to help him, but only if Yeoning can promise to keep him safe—he's already had his neck broken by whoever this Jeong fellow is.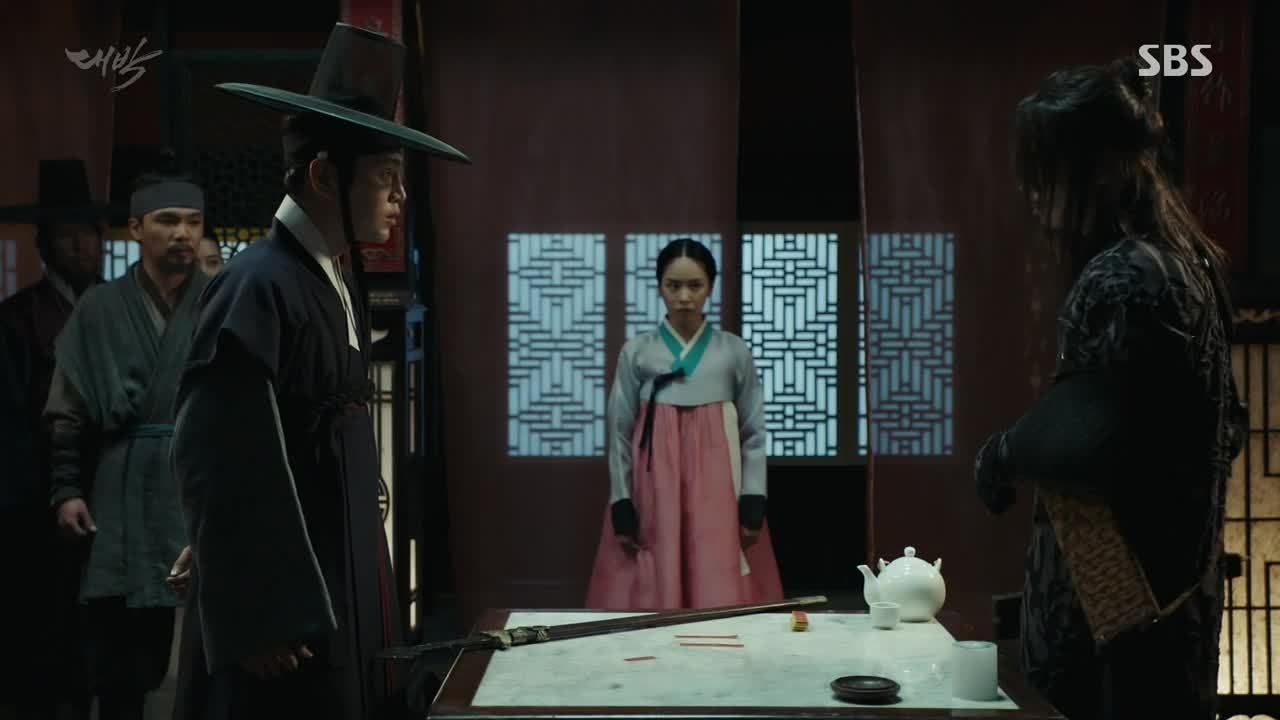 Back in the casino, Yeon-hwa suggests that the two men play a real round of cards, and shuffles the deck herself. She lays down two cards, and leaves it up to the two of them to choose which card they think is the winning ten.
However, Dae-gil questions the validity of the round, wondering if the two of them have conspired to rig the game against him. Kejakdu says Dae-gil can kill him if that's the case, but Dae-gil is nothing if not fair. Since Kejakdu is gambling with only one arm, he has one of his tied behind his back as well. Wait, they're not going to gamble after all? They're just going to fight?
Knowing that Dae-gil was a pupil of Kim Chae-gun's gives Kejakdu an extra edge, since Chae-gun killed the girl he loved. The fight commences, until Seol-im interrupts. But Yeon-hwa tells her to stand back—the men are fighting, and she wants revenge for her father.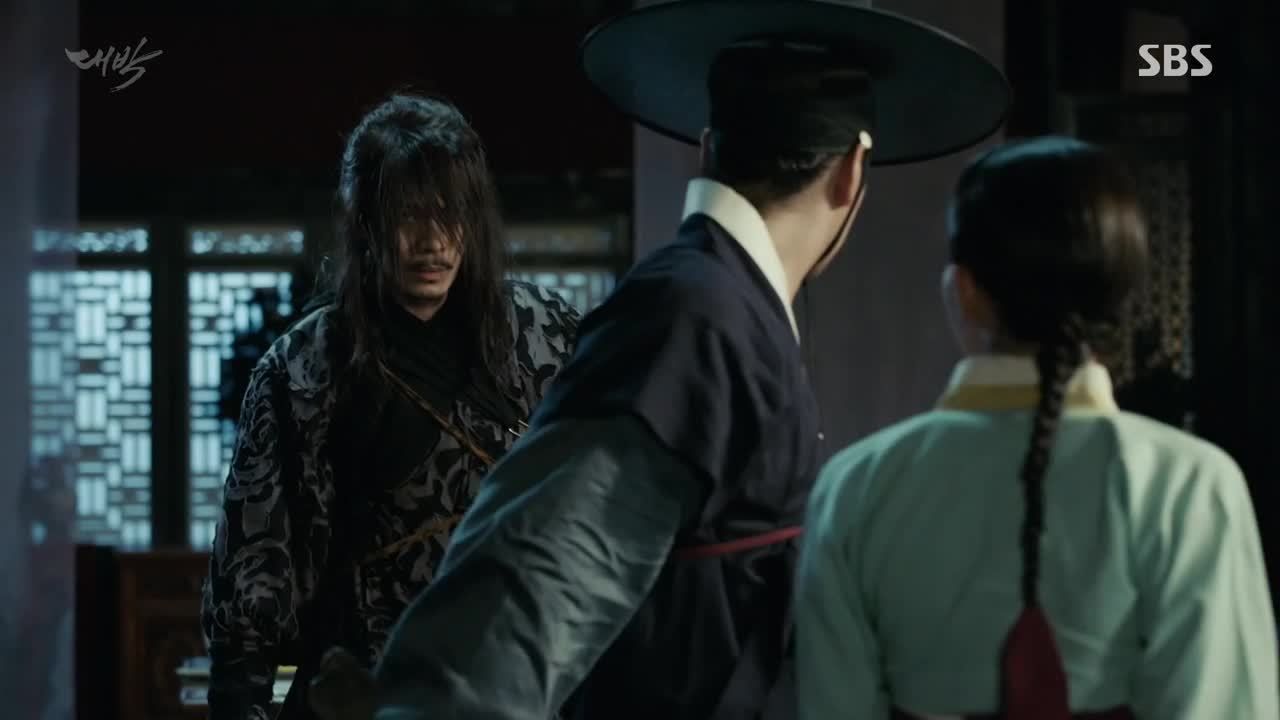 Seol-im refuses, and jumps in between the two of them. Dae-gil grabs her and turns his body toward the downward swing of Kejakdu's blade instead, but the blade only cuts his ropes free. Kejakdu declares that he's won, and takes his card from the table. (He makes sure to mention that there are no rules again, but if that's so, how can there be a winner?)
Dae-gil asks him to show his card to everyone first, so they can determine who the winner really is. If he wins, the casino will become his, and Seol-im will go with him as well. But then he asks if Kejakdu trusts Yeon-hwa, before telling him to reveal his card.
It's a one, not a ten, which means Dae-gil has won. Yeon-hwa deceived him on purpose, and asks why he killed her father. "So you knew?" Kejakdu asks, but that question is all the confirmation Yeon-hwa needed. He just confessed to the murder on his own.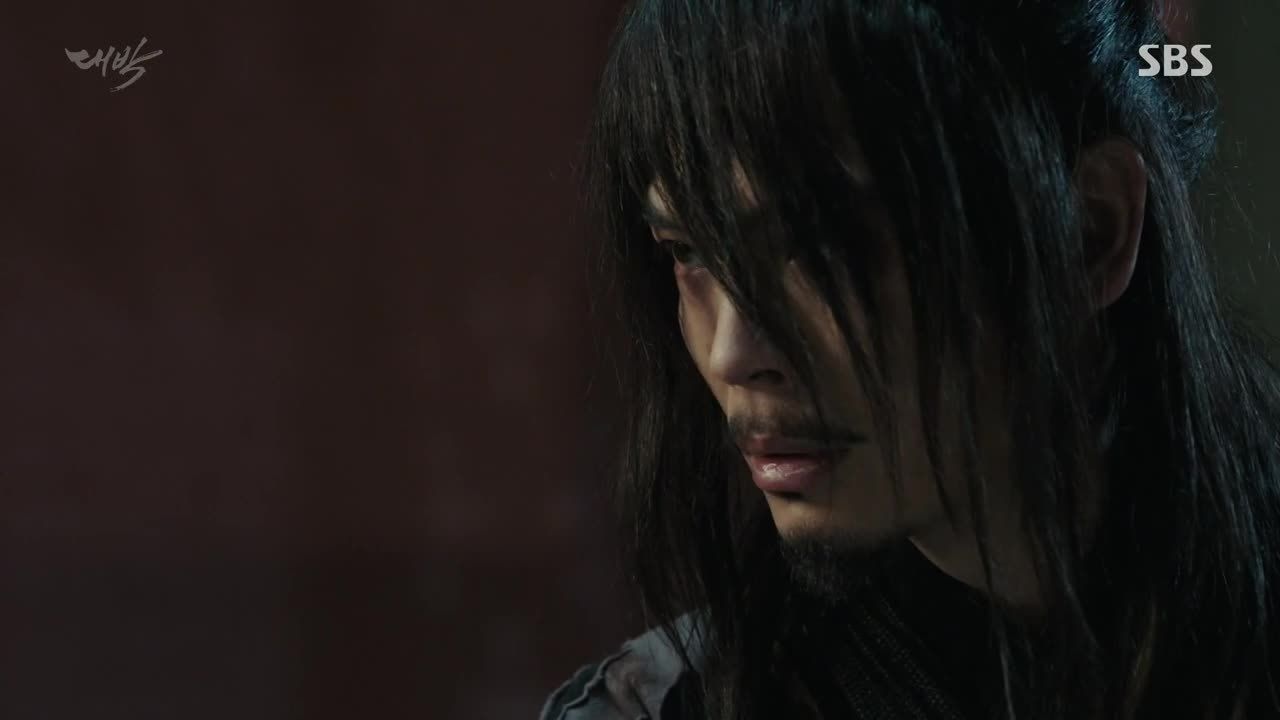 Dae-gil turns over his card, having already known that his wouldn't be a ten either. It wasn't about who won the game, it was about getting a confession out of Kejakdu, who asks if the two of them were in on this from the beginning. He didn't take that consideration into his plans.
When Yeon-hwa tearfully demands to know why he killed her father, Kejakdu barks back that no one needs a reason to kill a gambler. Besides, the reason isn't what matters now—the game isn't over yet. Dae-gil agrees to play a real round with him to decide the true winner, despite Seol-im's protestations.
Kejakdu removes his arm brace to free both his hands, since once again, they're going to fight. The two go at it, but it doesn't last long once Dae-gil does an acrobatic flip over Kejakdu's head and disarms him.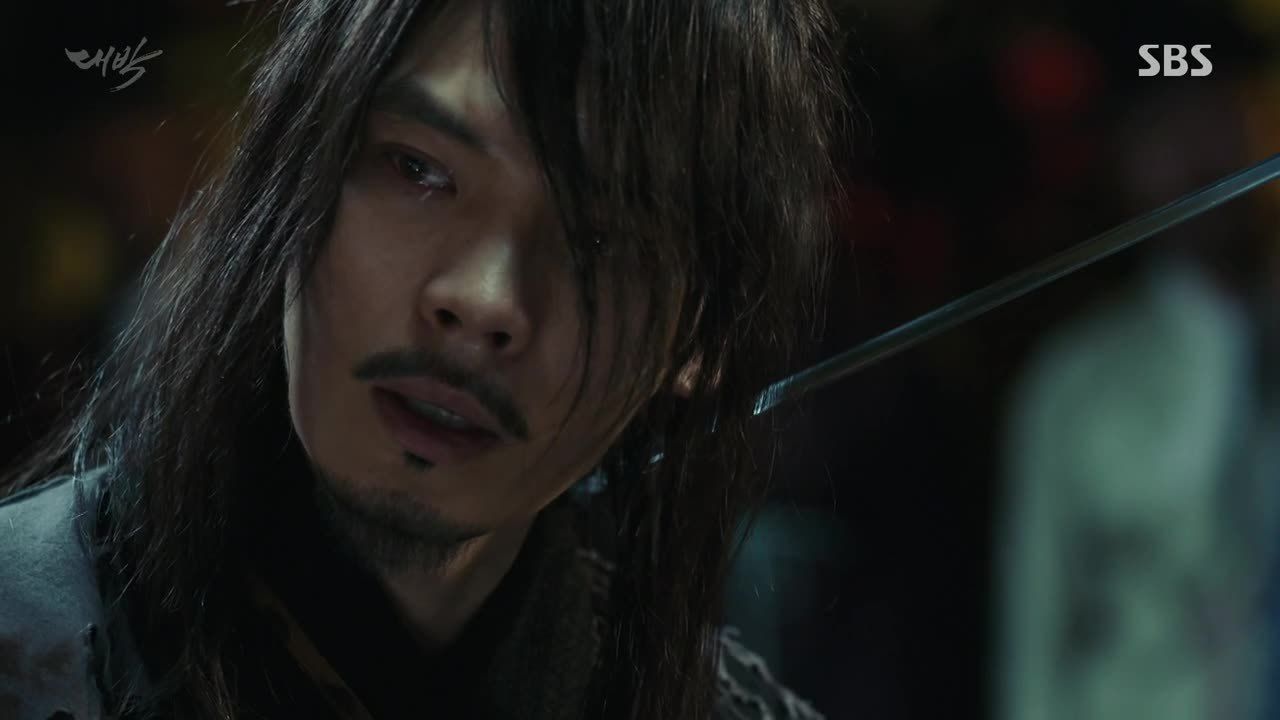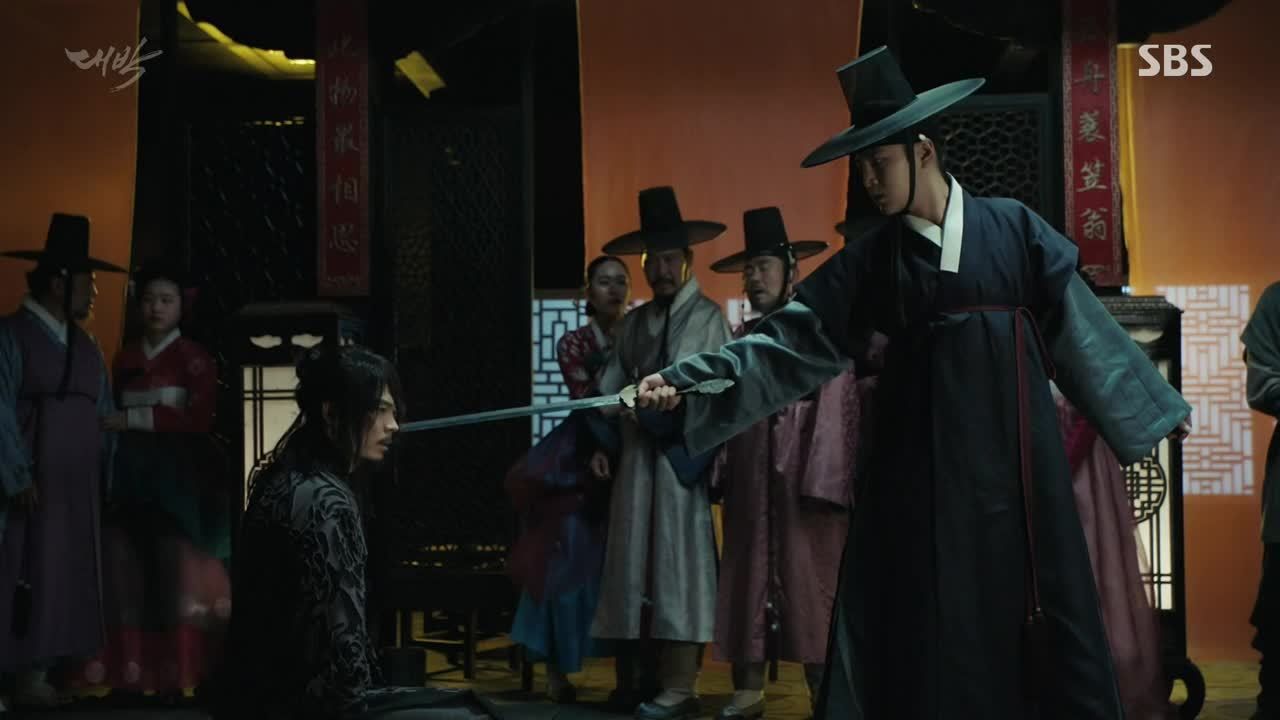 Now that he has his sword to Kejakdu's throat, he demands to know if Injwa was the one who hired him to kill the gambler Golsa. Kejakdu confirms this, but adds that he killed Golsa by his own free will. Tears well up in his eyes as he says this, adding that he thought he could escape the life he led, only to realize that he's come too far.
He flashes back to watching Seol-im dig into a bowl of ye old bibimbap, but briefly imagines the girl he loved (his sister?) in her place. He wipes away a tear in the present as he looks up to Dae-gil and tells him to take responsibility for Seol-im. "I have lost," he admits, bowing his head.
But wait! Prince Yeoning arrives in disguise to ask what Kejakdu knows about the prophetical Jeong, announcing that Dae-gil was sent here on the king's orders. To make sure Kejakdu talks, Yeoning's brought along Kim Jeong-yeol to identify if the prophetical Jeong is among the people gathered in the casino.
Kim Jeong-yeol looks, and says that he doesn't see the man there. But when he looks around again, his gaze stops briefly on a man in a cranberry hanbok, though he tells the prince he doesn't recognize anyone. Prince Yeoning has him arrested for the part he played in the rebellion regardless.
Kejakdu asks to be given permission to have one last drink in his gambling den, which he laces with poison. Just then, Dam-seo gets up, revealing a blade hidden in her sleeve. But when Kejakdu collapses from the poison, she leaves, having missed her chance to actually do something. (Seriously, what is she even doing here? Does anyone know? Does she?)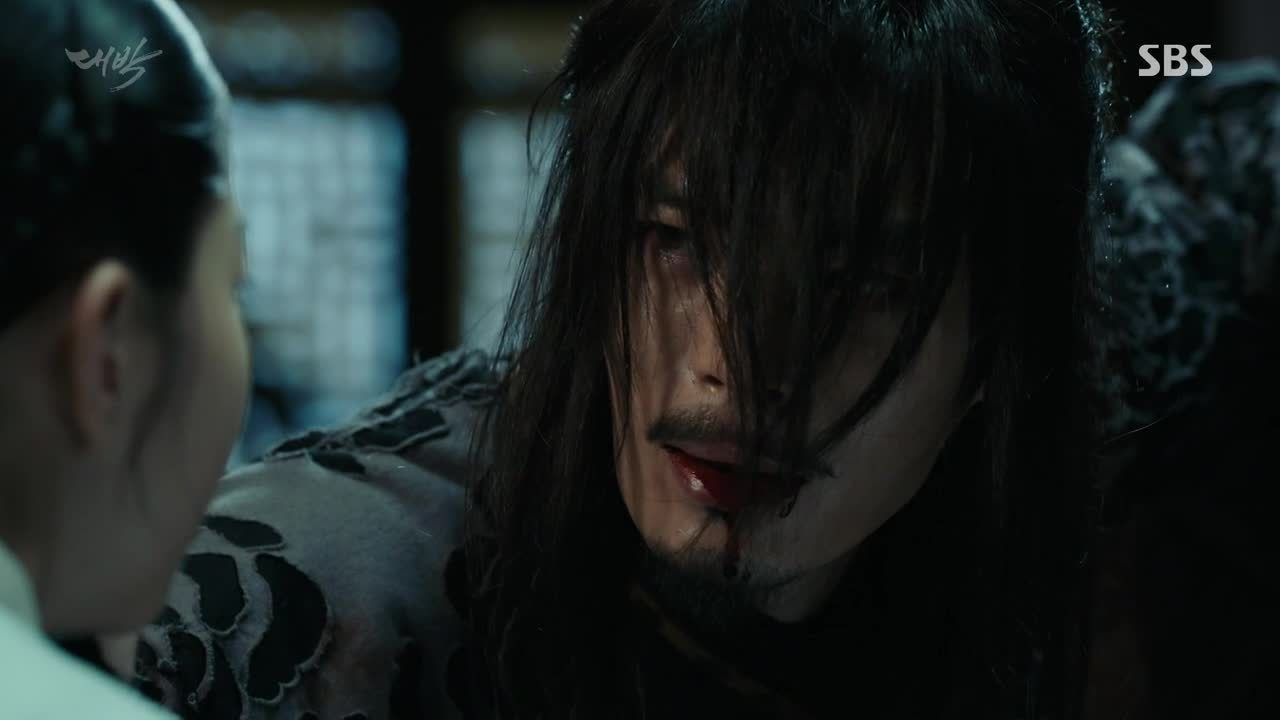 With his last dying breaths, Kejakdu smiles at Seol-im and tells her, "Even if it was only for a brief while, I was happy because you were near me. Thank you." He briefly touches her face, before turning to Dae-gil: "I have completely… lost."
And with that, Kejakdu dies.
Injwa passes Kim Jeong-yeol, who hasn't yet been arrested, outside. "Was it you?" Injwa asks. "The one who will destroy the Yi Dynasty to erect the Jeong Dynasty?"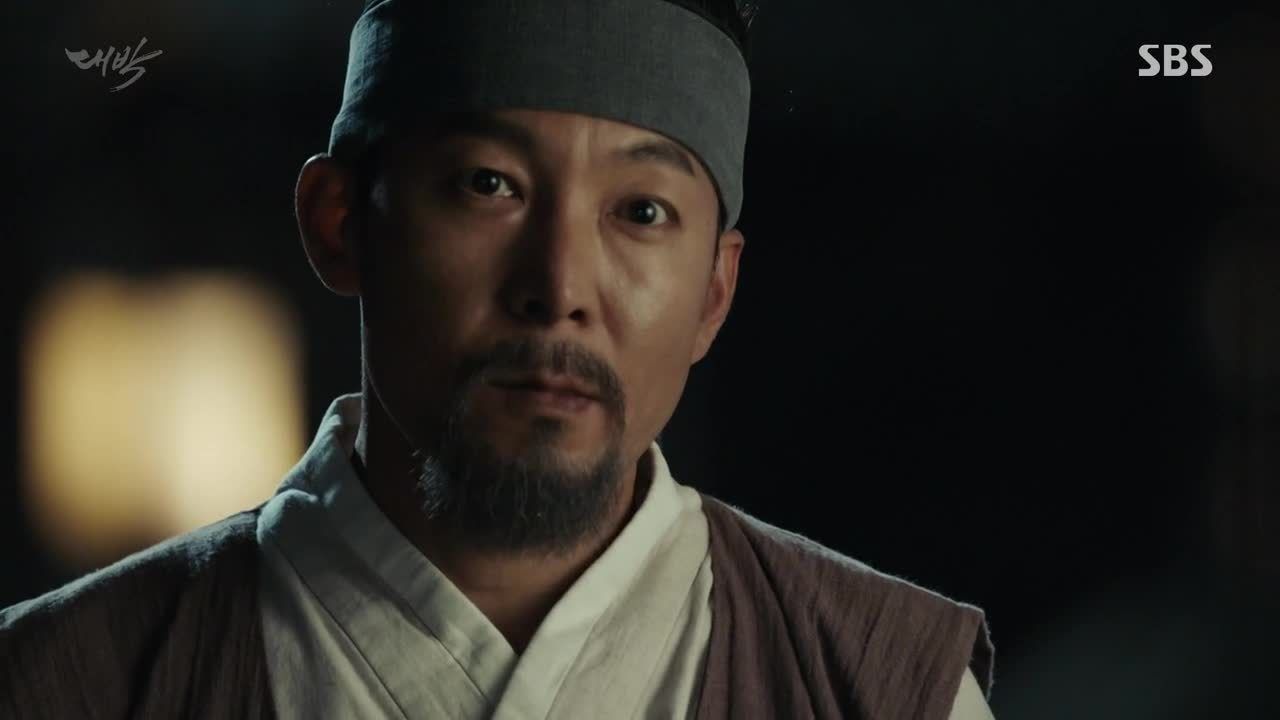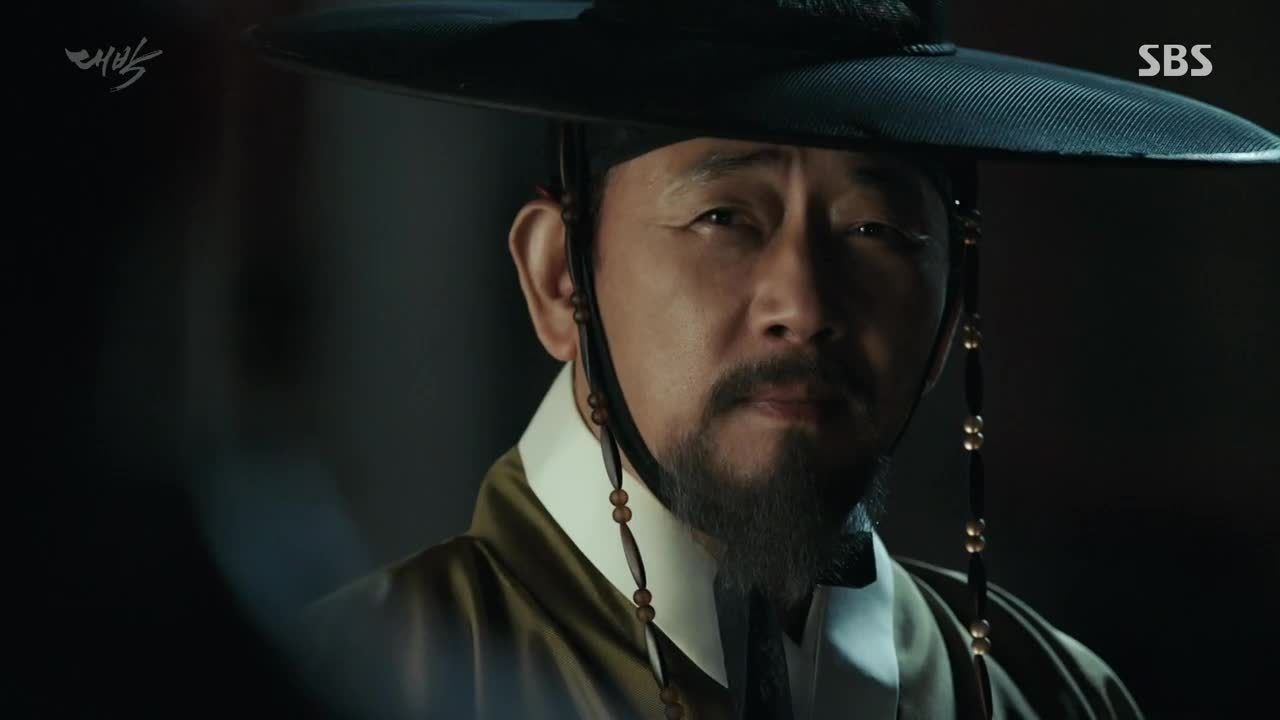 Kim Jeong-yeol straightens his decidedly unbroken neck to look at Injwa squarely. It's dangerous for them to meet like this, he warns, but Injwa isn't frightened of what the king might do. He'd rather join hands with him instead.
But Kim Jeong-yeol reveals his true name to be JEONG YI-RYANG, and asks whether Injwa will be able to handle all the power he possesses. Injwa says he can, of course, but wonders if he's the same Jeong Yi-ryang who runs the Yeongnam territory (or presumably, rules the rebels there).
With their powers combined, Injwa claims, they'll be able to kill the king and take over the government for sure.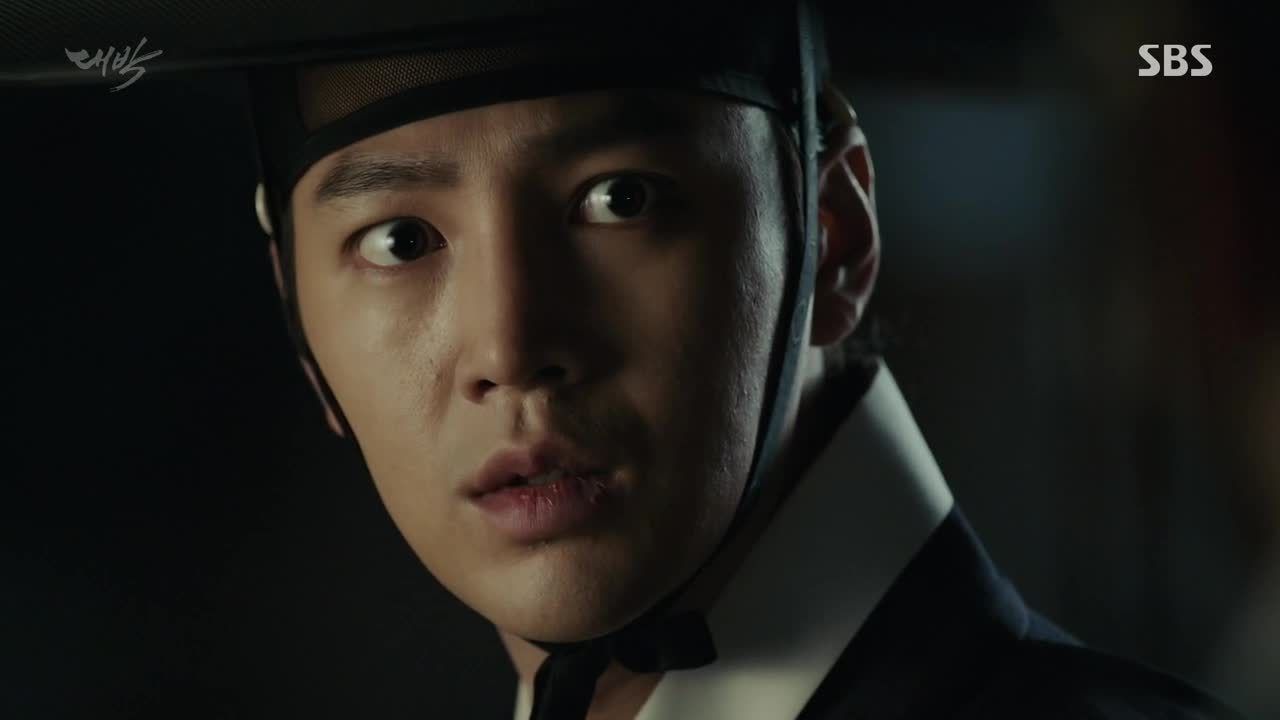 When Dae-gil gets within sight, Jeong Yi-ryang quickly reverts back to having a broken neck, before he hands Injwa a symbolic flower. The berries from this bush make an exceptional wine, he claims, and he'll make it for Injwa. I assume this is code for something else, but heck if we know.
Dae-gil calls Injwa out for following him to every casino, but Injwa only says that everything is not as it seems. Once Prince Yeoning comes to join them, Injwa thinks it's the perfect time to reveal the truth to Dae-gil, and whispers it in his ear.
His eyes widen as he turns to Yeoning to ask if it's true. Yeoning tries playing dumb at first, but they both know the truth now. Dae-gil chooses to digest this alone, leaving Yeoning to catch up with Dam-seo as she leaves the casino.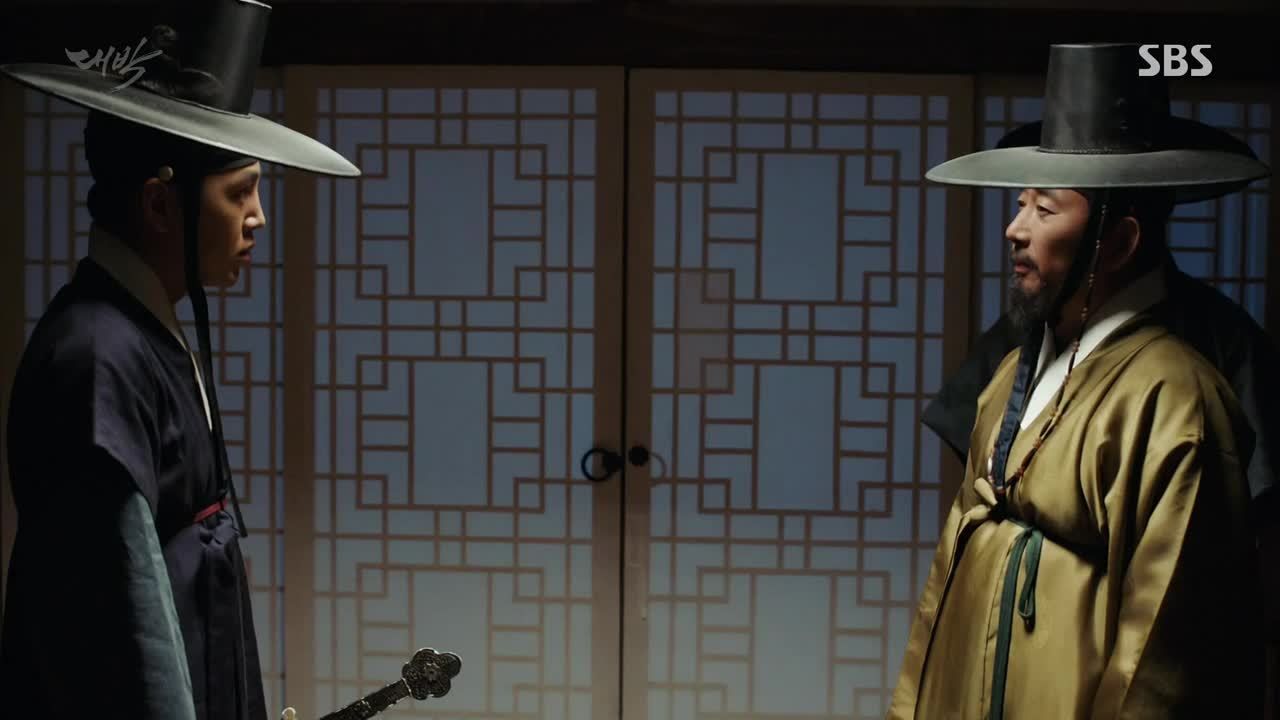 Dae-gil goes to Injwa to learn about the secret of his birth, leading Injwa to tell him the story of his mother, Man-geum, and the king. Of course, he leaves out the fact that he manipulated Lady Choi into her relationship with the king, and makes it all sound like it was the king and his mother who conspired to get rid of him.
Dae-gil finds this all hard to believe, but then he remembers how tearful Lady Choi had been as she promised to free him from prison. Even then, he wonders what changes if Lady Choi is his mother after all.
"Are you still not getting it?" Injwa asks, in his most Injwa-esque manner. "Your father is not Baek Man-geum, it is the current king. It is the king of this nation."
"The king… is my father? My father?" Dae-gil grits out, his eyes shining with unshed tears.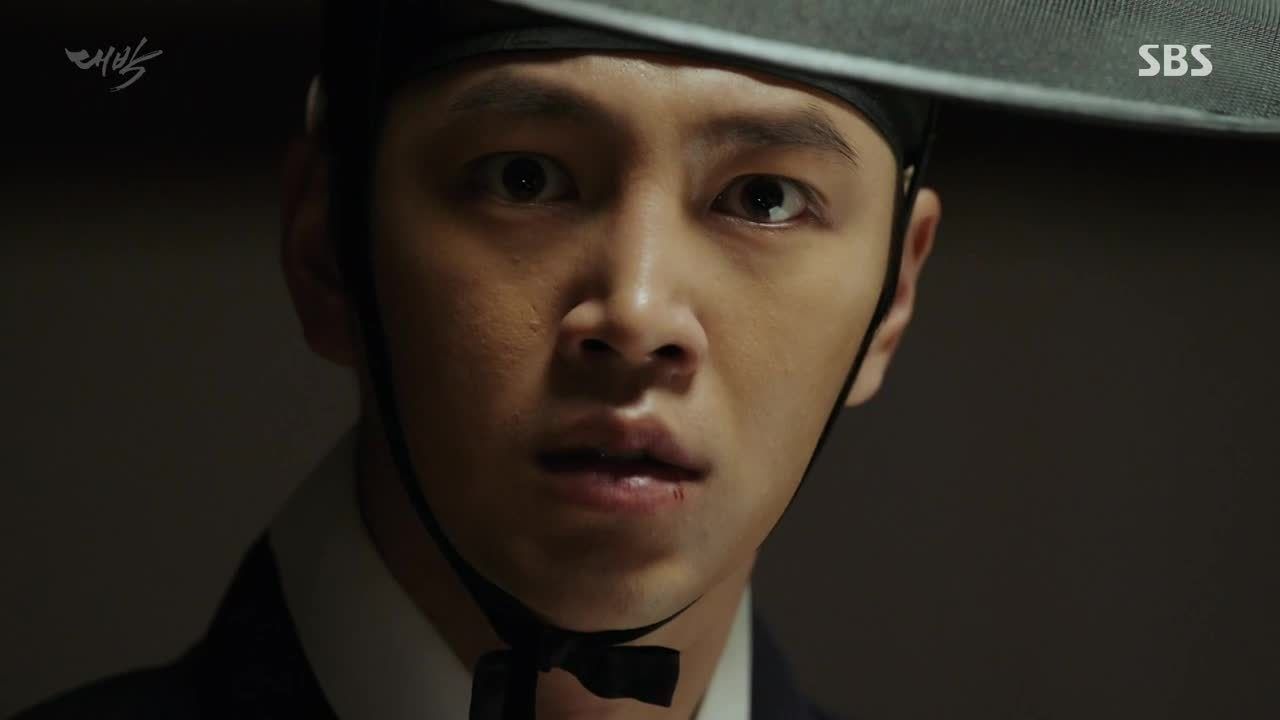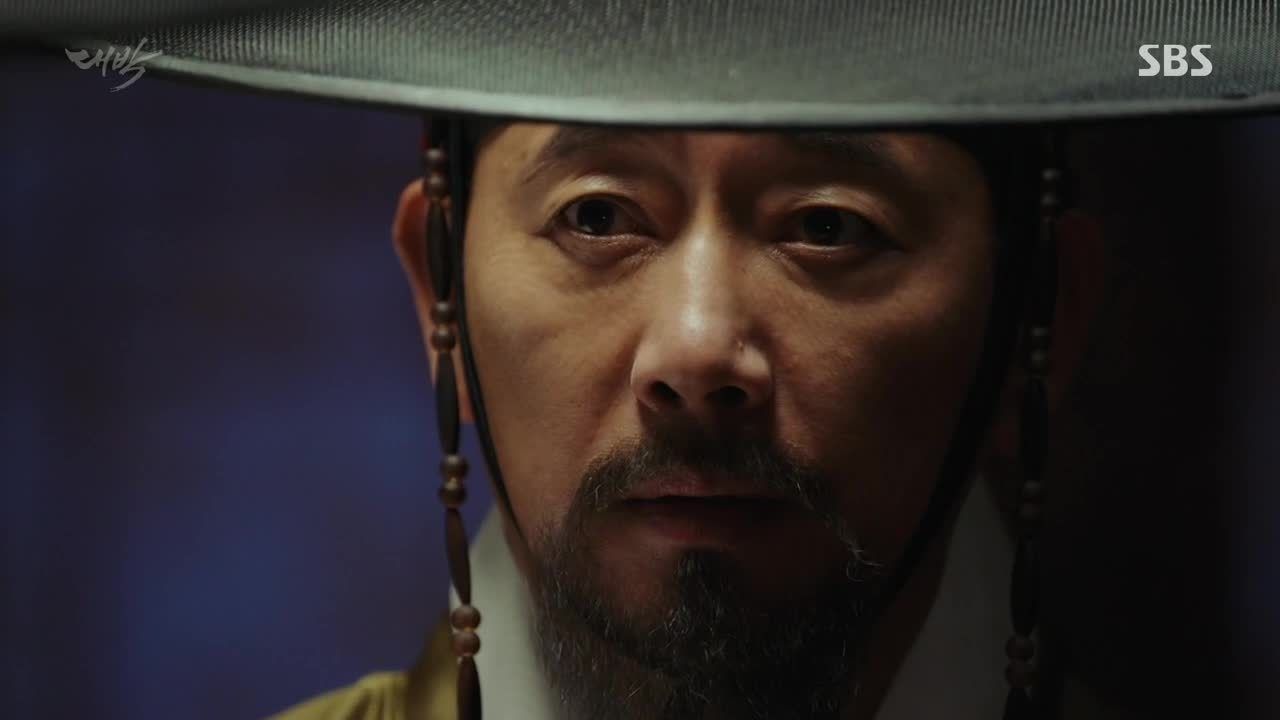 COMMENTS
It's hard to sell a big reveal like this when it's been revealed to us for so long, since it more or less just feels like we just saw the other shoe drop after fifteen episodes spent waiting. It'll all hinge on how Dae-gil takes the information, of course, though it's concerning enough that he's taking what Injwa says at face value—Injwa, who he knows to be a consummate liar and manipulator. And, more importantly, why did Injwa choose to reveal this now? He can't suddenly claim he was behind Dae-gil taking over his casinos, can he? (Wait, don't answer that. I have a feeling I wouldn't like it.)
The whole story thread with Dae-gil taking over the casinos run by the Three Gamblers wasn't a strong one to begin with, though Jackpot would have us believe that everything runs on its own internal logic, and thus, everything we've seen has been important. Instead, the fight against Kejakdu ended up feeling arbitrarily forced, like Dae-gil was just going through the motions for something he had no personal investment in. And even if we could say that Dae-gil was only after the end goal of sapping Injwa of his revenue, why did that not register with Injwa at all? If it's because he's all-knowing enough to know that this wouldn't matter to him in the long run, then not only would it make Dae-gil's efforts moot, it would make everything we've seen so far with the casinos pointless as well.
At least with Golsa's casino, Injwa was invested in its outcome enough to see how the game would turn out. With Kejakdu, Injwa may as well have had no correlation to him whatsoever, what with the way he didn't respond to news of his death and subsequent casino takeover—and while covering up his true feelings is a very Injwa thing to do, we need to see the other side if we're to have any hope believing that the problems this show sets up are actually worth something.
I desperately wish the entire sequence with Kejakdu had been better executed, but even without the introduction of Prince Yeoning and the Prophecy Man, it was already too convoluted to be at all exciting. There weren't stakes anyone seemed to care about, and overall there was just that inescapable feeling that everyone was just doing things for the sake of doing them. There wasn't even a difficulty curve as Dae-gil moved his way up the ladder to finally reach Kejakdu, and without putting Dae-gil into any sort of real danger, there wasn't anything for him to actually overcome. We couldn't root for him because there was nothing to root for—his win was guaranteed, and he didn't even have to break a sweat (literal or mental) to achieve it.
As for Kejakdu, it's a shame to see him go out with such a whimper. It was even more of a shame that they went through the trouble of making him part of the rebellion—with a father and sister/girlfriend who was killed by Chae-gun, no less—only to do practically nothing with it. Since he was the only person we saw escape the rebellion alive, it seemed as though the show was referencing him as the only one who knew the identity of the Prophecy Man. But then he didn't. Because script.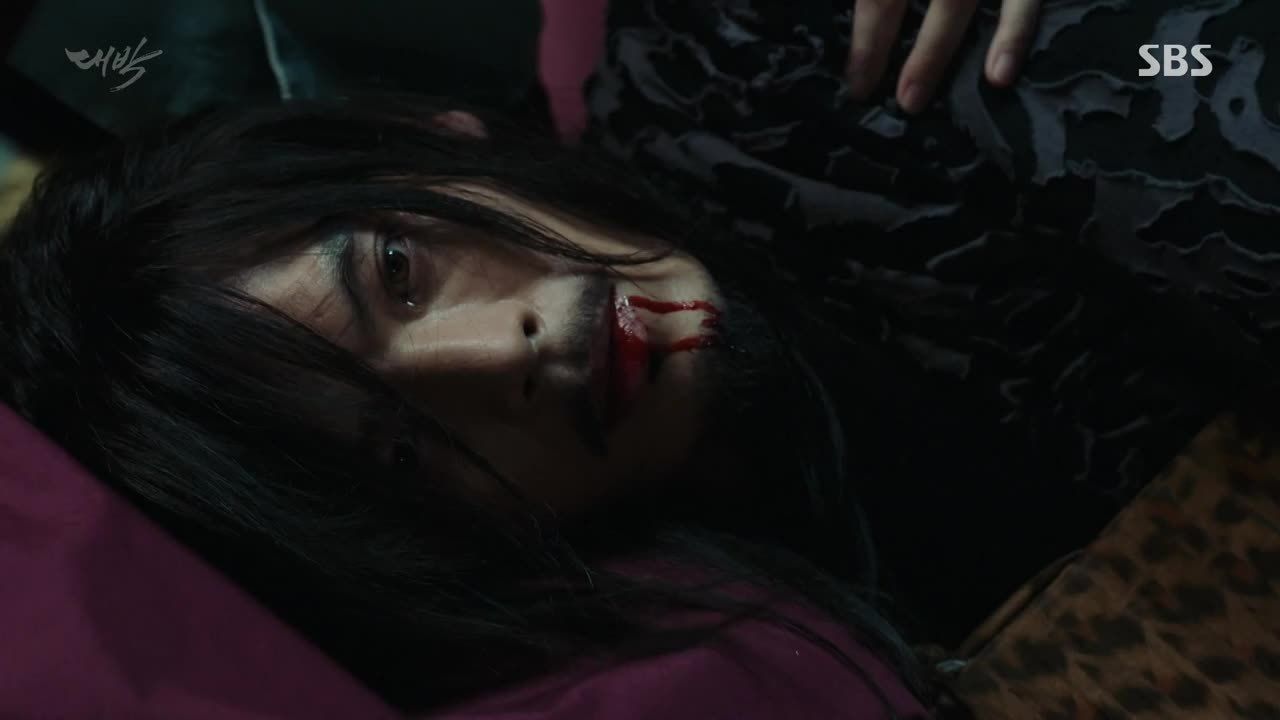 RELATED POSTS
Tags: Choi Min-soo, Episode 15, featured, Im Ji-yeon, Jackpot, Jang Geun-seok, Yeo Jin-gu, Yoon Jin-seo