Cameras roll on set of SBS rom-com Jealousy Incarnate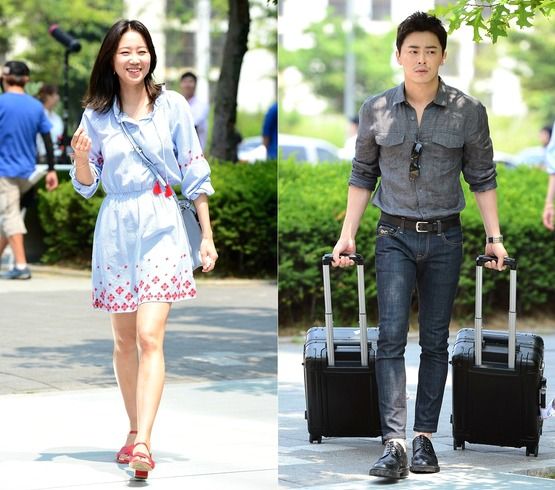 We have our first look at the upcoming SBS romantic-comedy drama Jealousy Incarnate. Filming for this project started in mid-June outside the Prism Tower in Yeoiudo with leads Jo Jung-seok (Oh My Ghostess) and Gong Hyo-jin (It's Okay, It's Love). From the title, you'd think that Jealousy Incarnate was some sort of makjang chaebol drama, but it's not (well, hopefully not). This drama is being touted as a cutesy, romantic, but also thoughtful story about the real struggles of working at a broadcasting station.
The lovely Gong Hyo-jin has taken on the role of Pyo Na-ri, a weather girl who doesn't have the greatest resume but has worked hard to get to her current position at the station. Then we have her counterpart, the macho Lee Hwa-shin, played by Jo Jung-seok. He is from a well-to-do family, a well-educated background, with a promising career as a reporter. Amidst competition at the station and despite their polar opposite origins, they eventually fall in love.
On the set of Jealousy Incarnate's first filming session, we see Lee Hwa-shin with a suitcase in each hand striding toward the building, only to suddenly turn around after seeing something near the entrance. Pyo Na-ri hurriedly scurries after him the entire time. Are they going on a trip? Is she stalking him? Did Lee Hwa-shin find a clue for a news story? We'll have to wait until August to find out because that's when Jealousy Incarnate starts airing, in current mystery-thriller drama Wanted's time slot.
This drama is brought to you by Seo Sook-hyang, who was also a writer on one of Gong Hyo-jin's other popular dramas Pasta. The PD on this project is Park Shin-woo who helmed Angel Eyes, which while not without its flaws, was directed to accentuate the amazing chemistry between its leads. Hopefully, he'll be able to make the most of Gong Hyo-jin's quirky charm and Jo Jung-seok's unique charisma. Knowing these two actors, it'll be pretty hard to fail. I mean come on. Look at Jo Jung-seok, trying to rock that stache. I might just tune in to decide whether I like the look on him or not. It's hard to tell.
Jealousy Incarnate premieres in August.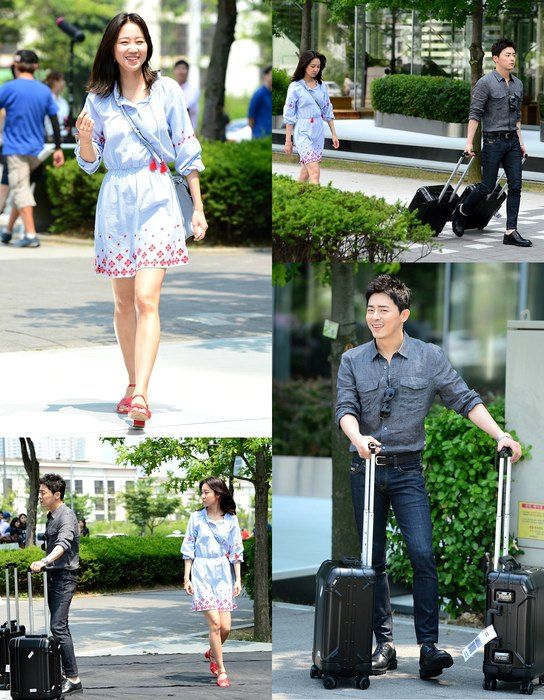 Via SBS News
RELATED POSTS