Han Ji-min drops tvN fantasy romance Tomorrow With You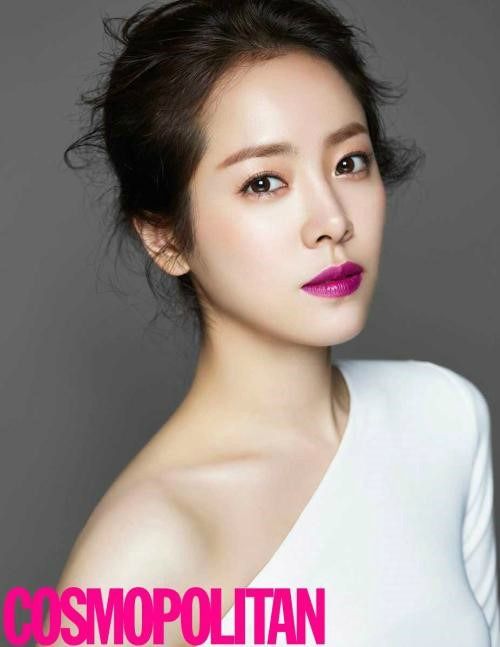 Aha, well now it makes sense how Ji Chang-wook's potential new drama K2 is looking to be moved up on the broadcast schedule this fall, because the show that was previously aiming for the same timeslot, Tomorrow With You, has just lost Han Ji-min (Hyde, Jekyll, Me) as prospective leading lady and is facing a delay as a result.
I hope it's only a minor blip for Tomorrow With You, because the premise seems interesting: Described as a "sweet and savage fantastic romance," it centers around an "unstoppable couple" in a time-traveler and his lively wife, and their love story in their newlywed days and beyond. Not much to go on, but I'm intrigued by the sound of it, and with the Oh My Ghostess and High School King of Savvy director, PD Yoo Je-won, onboard, I expect a show that's quirky, hilarious, and heartwarming. Writing is Heo Sung-hye of melodrama series Full Sun and the movie All About My Wife.
Tomorrow With You was looking at the next available Friday-Saturday timeslot to follow The Good Wife (which follows Dear My Friends), which would have set its premiere in September. And set to follow that in November was Gong Yoo's Goblin from writer Kim Eun-sook. Now tvN has confirmed that Tomorrow With You will be delayed, and that the post-Good Wife schedule is now being reworked.
That's because aside from these shows, tvN also has Jung Il-woo and Park So-dam's romance Cinderella and the Four Knights, careerwoman success story Woman With a Suitcase, and HBO remake Entourage to find timeslots for. Must be nice to be tvN, swimming in a sea of potential shows.
Via Sports Seoul
RELATED POSTS
Tags: Han Ji-min, Tomorrow With You