Yoo Seung-ho and his image ruination for Kim Seon-dal
His latest role, a brash swindler in historical film Kim Seon-dal, marks a departure for Yoo Seung-ho (22) from his usual melodramatic projects, and his playful, puppy-like side came out during the round interviews held last week to promote the movie. Yoo debuted in 2002 at eight years old in the widely acclaimed film The Way Home, and since then, he's produced a steady stream of tragic and tearjerking work. He's so good at those types of characters (His eyes! They're like deep pools of emotion!), and while he can wrench hearts like nobody's business, it's refreshing to see him go out of his comfort zone and attack a comedic role with gusto.
In Kim Seon-dal, Yoo's titular character is a legendary crook—one who manages to swindle the king and pull off the biggest fraud of them all: selling the ownerless Daedong River. It's actually his second consecutive movie set in the Joseon era, and he talked about choosing Kim Seon-dal to follow up last December's Joseon Magician.
"Yes, [Kim Seon-dal] is a comedy, but this is the first time I've read [a script] and laughed aloud to myself." Yoo continued, "The number one reason why I chose this script was because it was fun.
"You could say that I desire to do projects I'm attracted to. I was in four projects last year, and it wasn't because of any particular reason. It's just that I selected a joyful project, a fun project, anything that piqued my interest—and I found myself with overlapping projects in some instances. It's just a coincidence that I chose two films that were set in the same time period."
He was indeed busy last year, filming both movies, as well as headlining dramas Imaginary Cat and Remember—Son's War. Yoo was eager to get back to work after fulfilling mandatory military service.
"After being discharged, I was so excited to be a civilian again, I took project after project." He explained, "When I was in the army, I felt dejected watching my twenty-something peers acting and would say to myself, 'I can do that, too! I used to do that!' I think that's why I immersed myself in so many jobs."
Asked what sorts of genres he'd like to try, Yoo replied, "I can't do it all right now, but I dislike ambiguity. It's all or nothing. If I'm going to count, I'm going to count to exactly three. If I'm going to emote, I really want to do projects that will cause rivers of tears.
"In my late twenties, I think there will be even more projects available to me than there are now. I'd like to try a lot of action, I'd like to try a comedy where you belly-laugh from start to finish, I want to try a heartwrenching story—those with really strong emotions or that really wring tears. I personally am not a big fan of love stories.
"I'm not sure if it's because I've not experienced it, but I have a hard time empathizing with love stories. I get the sense that [at certain points] I should be fairly sad, but I can't empathize with the details. I've based kiss scenes off of the ones I've seen on TV, did I do OK?" He elicited laughs from the press.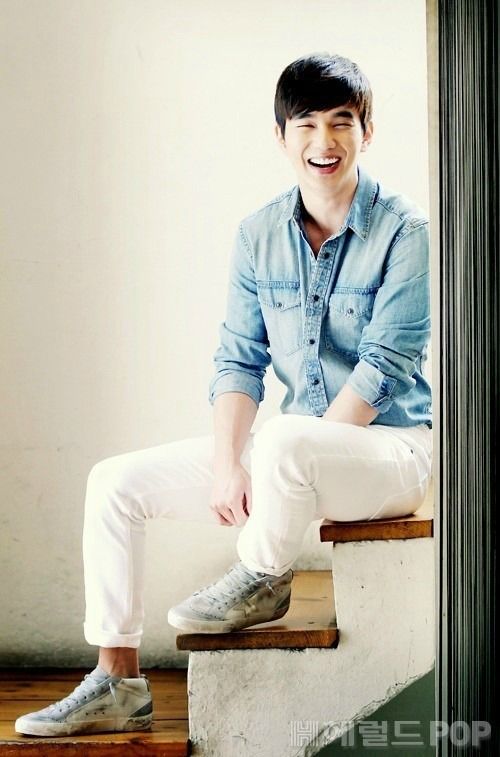 Yoo's played a lot of serious characters, but he opined on why he selected a comedy this time. "It's not that I wanted to get rid of my serious image or anything like that. I personally like subdued and melancholy projects. I like them dark, depressing, and gloomy. Just because I like those feelings doesn't mean I only want to do projects with that kind of vibe. Up until now, and I'm not sure why, I only got offers for those types of projects."
Yoo went on, "But when I received an offer for a comedy film, I thought it would be a challenge for me, and a collaboration with the director, producers and staff. I think it was a challenge for us all. If you only do depressing works, you start to appear sad. Haha. 'I can do a bright and cheerful role that fits my age, too!' is what I wanted to show.
"After experiencing a comedy, it was better than I thought. We shot it last summer, and I realized it makes me happy to make others laugh. I've become greedier about ruining myself. I don't know when it'll be, but I'm totally happy to let myself go [for a role] even further. I've become more confident," Yoo said with a broad smile. (And hooray, we may see him in another comedy soon.)
Asked about what he does in his spare time, Yoo responded, "I don't have any celebrity friends, and I still hang out with my middle school buddies. Everyone thinks we stay up late drinking, but my friends and I can't tolerate alcohol well. Even we think we play quite wholesomely.
"We'll start out drinking coffee and then head over to a PC-room, spend about four hours there, eat dinner, and then go back to the PC-room until about 2AM. We do hang out until late but we're not really doing anything exciting."
The press wanted to know if he is funny in real life: "I try to be funny but there are some people who just aren't. I'm one of those." He laughed. "I've become more confident about humor but I'm still not funny," he said honestly, and jokingly continued, "My mother laughs for me. Because she's on my side." We are too, Seung-ho-ya, we are too!
Kim Seon-dal hits theaters July 6.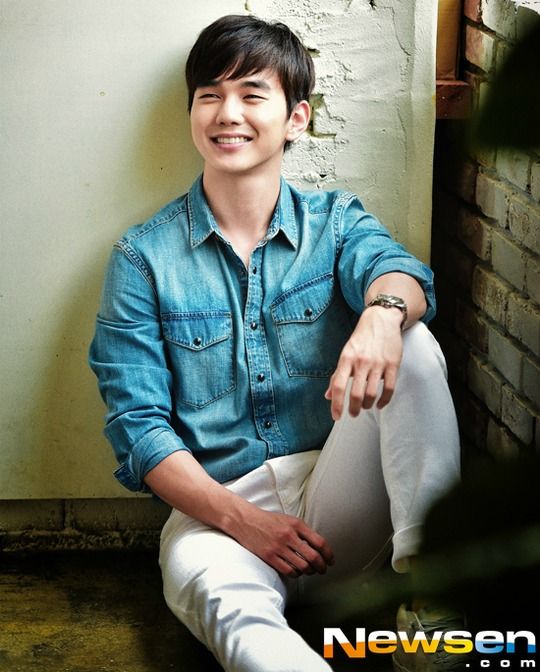 Via Herald 1, 2, 3, Joongang, Joy News 24
RELATED POSTS
Tags: interviews, Yoo Seung-ho