Yoo Seung-ho offered webtoon adaptation The Man Living in Our House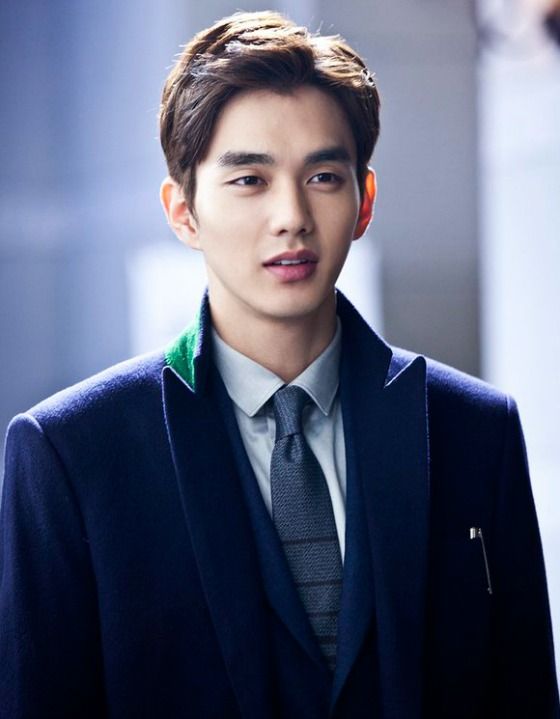 It's double the good news: Yoo Seung-ho (Remember—Son's War) is considering a new drama, and it's a comedy! Not that I don't appreciate Yoo Seung-ho's tears — I just think he had enough sadness for two lifetimes in his last drama, and could use a sunny, comical character this time around. He's considering an offer to star in an adaptation of the webtoon The Man Living in Our House, which comes from webtoon creator Yoo Hyun-sook of Ho-gu's Love and I Steal Peeks At Him Every Day, which was the source material for Flower Boy Next Door.
The new drama is currently in negotiations with KBS for a fall timeslot, and attached are PD Kim Jung-min of stylish historical dramas Princess's Man and Joseon Gunman, and writer Kim Eun-jung of Flower Boy Next Door. It's a really solid group of people gathered for one project, and I'm happy about the writer since Flower Boy Next Door was the better of the two dramas adapted from the webtoon author's work.
The Man Living in Our House is a completed 60-episode family comedy webtoon about a young woman whose life is suddenly turned upside-down by a man claiming to be her stepfather. The part she can't understand is that the man is her age, and though Mom has passed away, he has a marriage certificate showing that he was married to Mom just before she died. The heroine, a flight attendant, is convinced that he's a con artist who had ulterior motives in marrying her mother and sets out to prove it.
Yoo Seung-ho is up for the title role, a farmer in his mid-twenties named Go Nan-gil (a pun meaning "hardship road"). Despite his age, he's already lived through a lot of turmoil and was a legendary gangster in his past, who used to deal in bonds. He's a warm-hearted character who has lots of opposing sides to him — light and dark, prickly but innocent — and his goal in life is to protect his family.
I can't even imagine how I would feel if Yoo Seung-ho walked through my door and said he was my stepfather. After regaining consciousness, I'd surely call the cops. It's a strange premise, but this webtoon author has a knack for the unusual setup filled with quirky characters, so I trust that it'll be entertaining. I'm laughing at the idea of Yoo Seung-ho having enough years behind him for a past life as a gangster, but I like the idea of him playing up his cheeky comical side. He's even had practice playing a funny conman in his new movie Kim Seon-dal.
The Man Living in Our House is being considered for the October Monday-Tuesday timeslot on KBS, following Moonlight Drawn By Clouds and before Hwarang: The Beginning. For now everything is up in the air.
Via IS Plus
RELATED POSTS