The Good Wife: Episode 13
Riddle me this: if someone is murdered in the woods, but there's no body, witnesses, or evidence, is it still murder? That's what Hye-kyung has to figure out as she goes head-to-head against a familiar face. In other news, Tae-joon continues to prove that he's an unredeemable bastard (no surprise there), and a welcome cameo totally steals my heart.

EPISODE 13 RECAP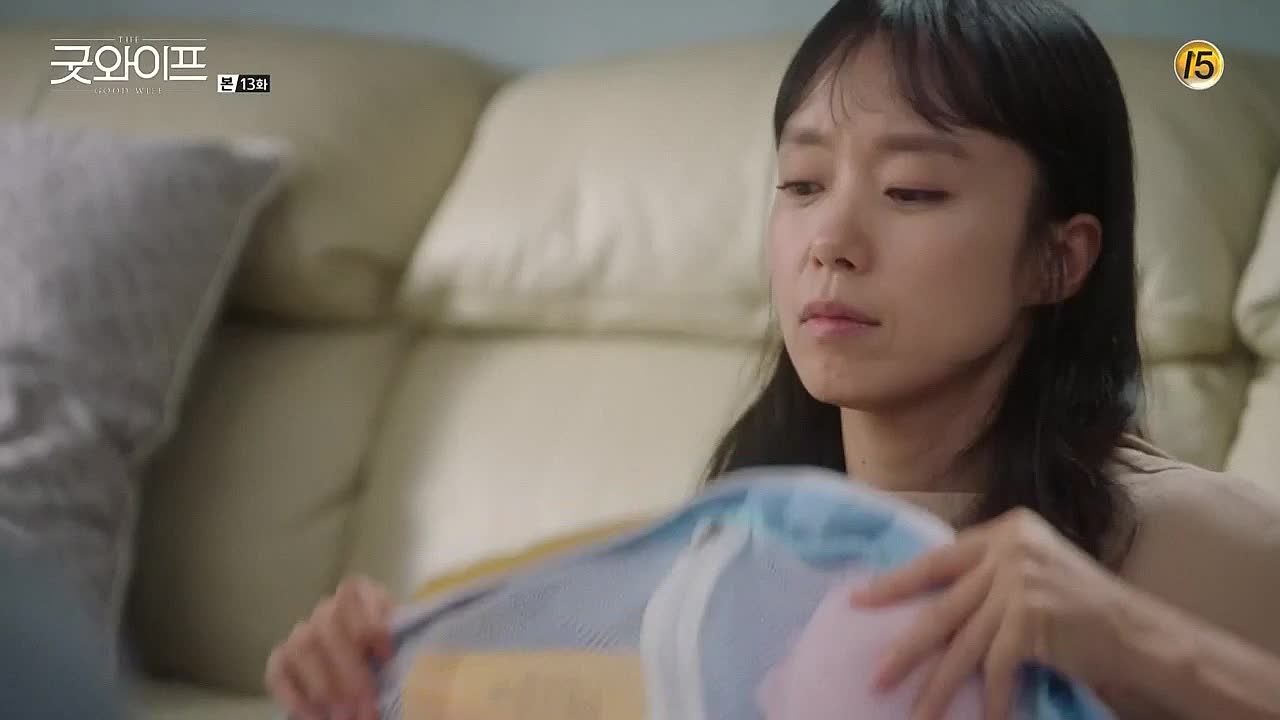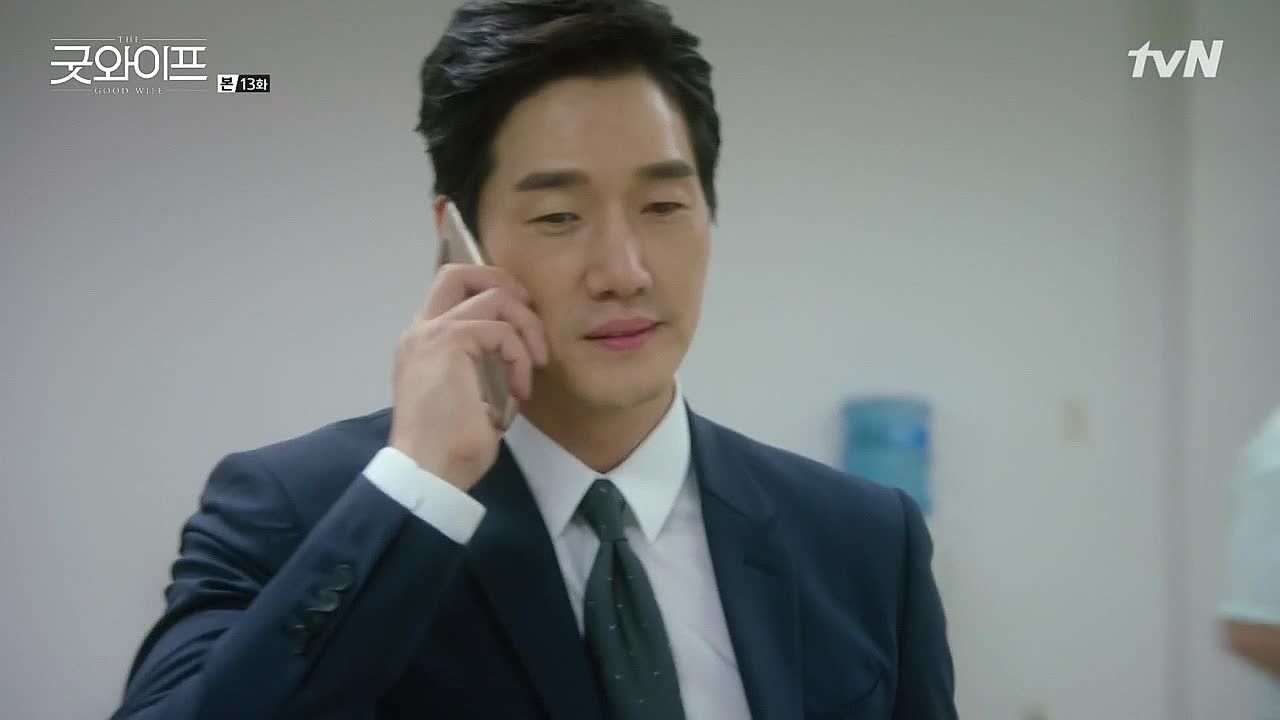 Hye-kyung packs up her kids' belongings for a school overnight trip, and then calls Tae-joon to remind him that he's to pick them up to stay the night with him. When he attempts to converse with her further, she just hangs up.
Prosecutor Park gives Tae-joon a new case that's been handed to him — a murder with no body, witnesses, or evidence. The main suspect is pop artist Gu Byung-ho, who, after his second marriage, retired from the art world and essentially became a recluse. However, his stepdaughter Min-chae has publicly declared that she's convinced he killed her mother.
Guess who's representing Byung-ho? None other than our beloved M&J law firm. Myung-hee is against it, believing (along with most of the country) that Byung-ho is guilty. But Joong-won argues that their client is innocent until proven guilty, and besides, cases like these are what make being a lawyer actually fun.
Hye-kyung delivers some paperwork to Joong-won, and after she leaves, Myung-hee notes the cold way Joong-won was acting towards her. He insists he was just trying to remain professional, but Myung-hee scolds him, telling him to at least treat Hye-kyung like everyone else. Then she invites him to a family dinner with Papa Seo, but Joong-won declines, saying he has to prepare for a client meeting tonight.
Or, in reality, meet Hye-kyung down by the river to give her a giant bouquet of flowers as a way to "apologize" for treating her "badly" before. But at least their ruse is working, since Myung-hee hasn't figured it out yet. As they hold hands and stroll along the river, she asks if they're taking Byung-ho's case, and whether or not he really killed his wife.
Joong-won admits that they are, and thinks that Byung-ho probably did it. But Hye-kyung knows first hand how much the press can twist things around, and if he didn't really kill his wife, then Byung-ho might be suffering right now. Joong-won asks if she's suffering, and Hye-kyung just smiles as takes his hand, telling him "no." Awwwww.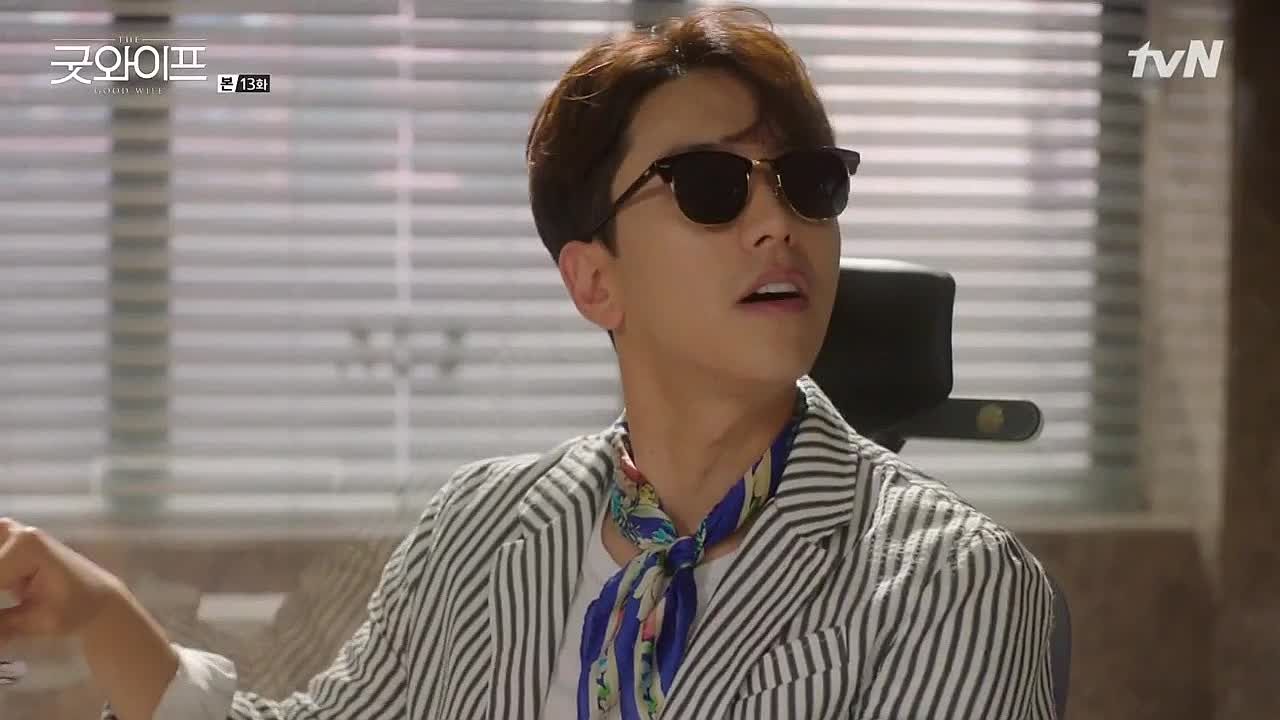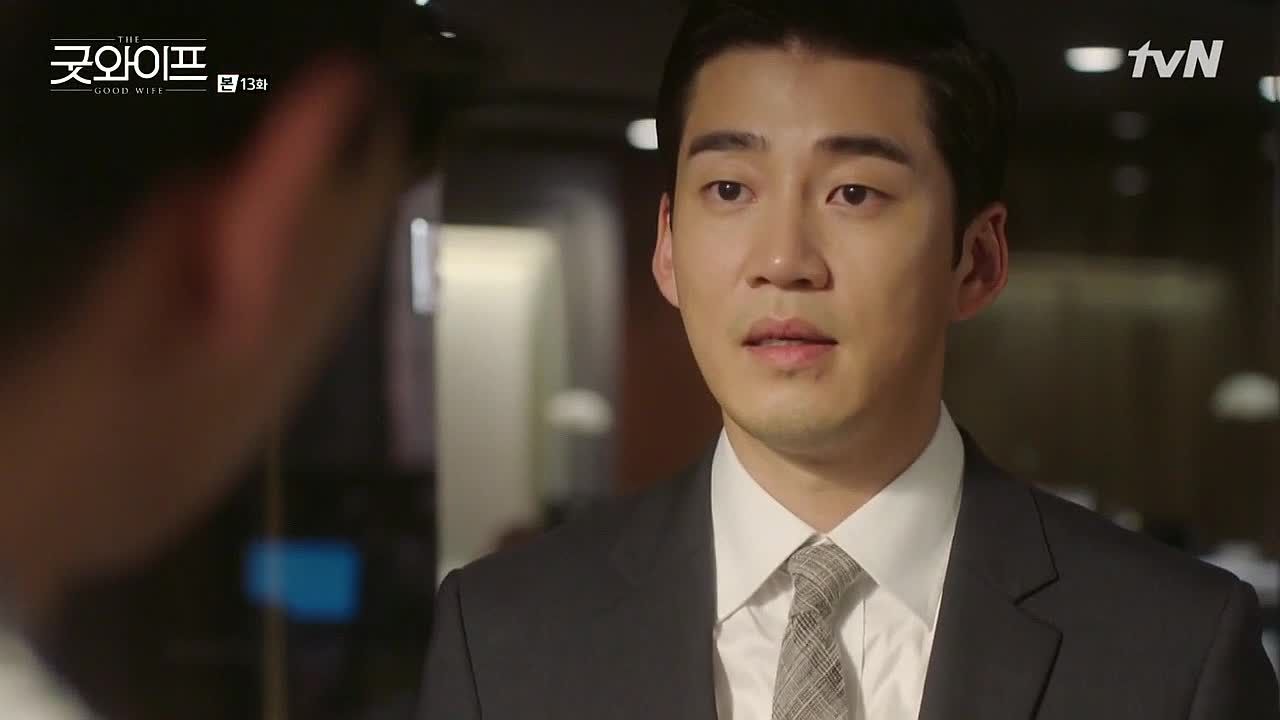 The next day at the office, Joong-won is surprised to find a strange man lounging in Hye-kyung's office. It turns out that he's Hye-kyung's brother, Kim Sae-byuk (a cameo by Yoon Hyun-min), recently arrived from America. Hye-kyung is also astonished to see him there, but he pouts as he explains that he just broke up with his ex and decided to come back to Korea for a little holiday.
Everyone at the firm assumes that Byung-ho is guilty, including Lawyer Oh who originally asked to be on the case (because even is someone actually did the crime, doesn't mean they'll lose the trial). But when he suddenly requests to be taken off for "personal reasons," Joong-won asks Hye-kyung to join him. It would also give them a chance to show Myung-hee that they can work together. Wink-wink, nudge-nudge.
Byung-ho arrives at the firm, and is delighted to meet Hye-kyung, telling her that after watching her husband's case on TV, he would like to draw her and her husband — in the nude. Oh man, this client is gonna be a trip.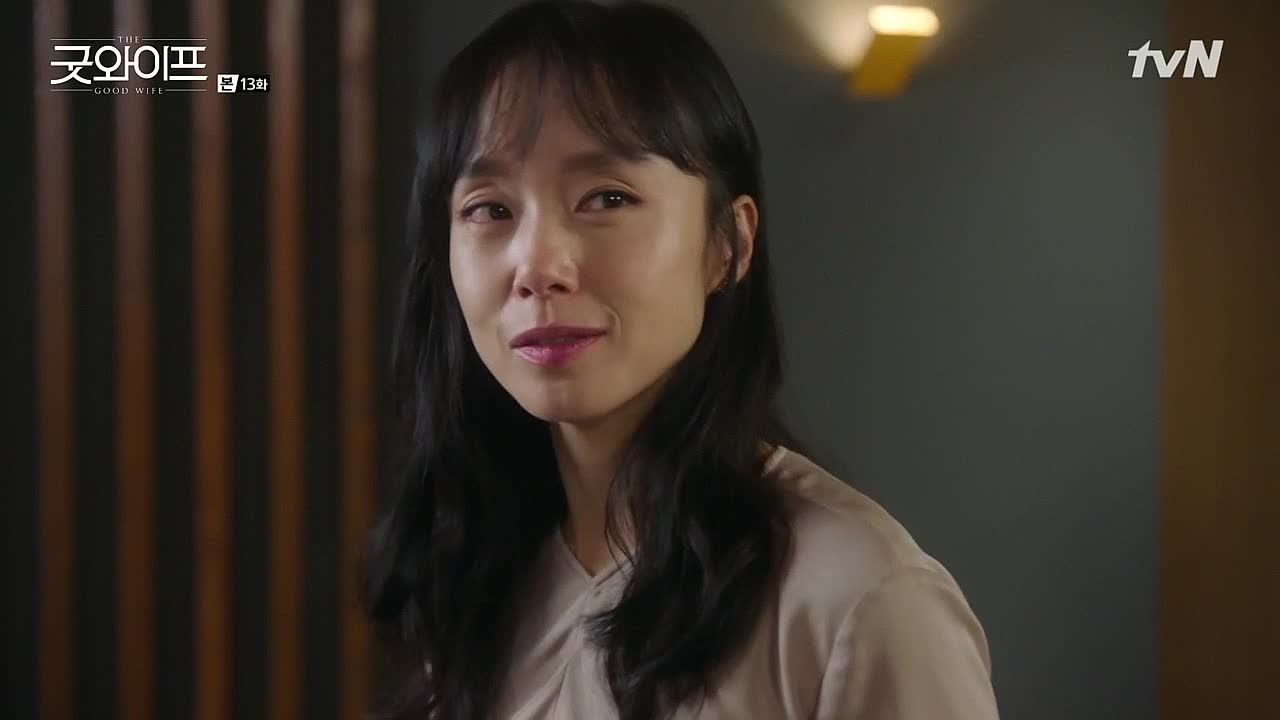 He nonchalantly gives his side of the story: he was in his studio, which is secluded from any phones or television, and had no idea that his wife went missing until much later. Dan shows him a photo of a rope that was found in the house that has his wife's blood and skin cells, but he says that his wife often tied together wood for the fireplace with such rope, and perhaps she cut herself at that time.
Hye-kyung asks about his stepdaughter, Min-chae, and he says that she never liked him, so of course she thinks he killed her mother. He insists he didn't kill anyone, then asks if Hye-kyung thinks he did. She calmly informs him that, as his lawyer, he's innocent until proven guilty.
He takes that to mean that she'll defend him, no matter what her personal suspicions are. Much like staying with a husband who she knows has had an affair. Ugh, what a creeper. But Hye-kyung is professional and agrees to represent him.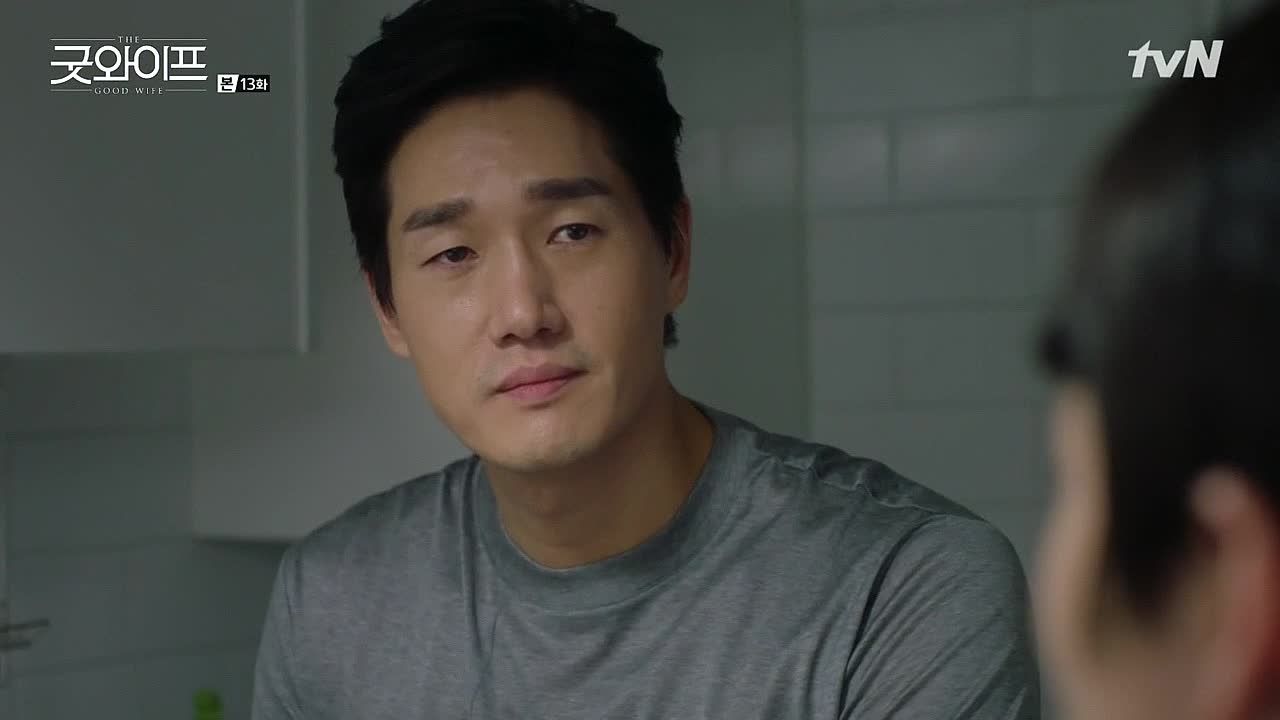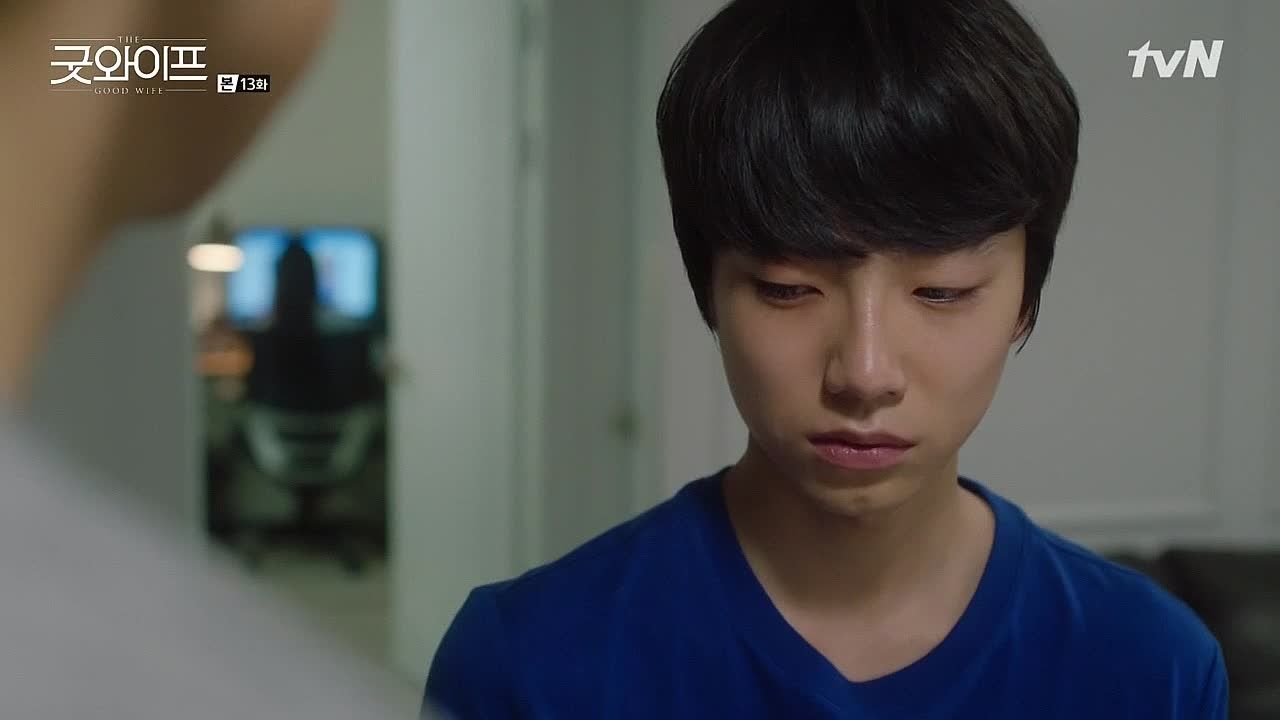 Ji-hoon helps Tae-joon with the dishes, and then hesitantly asks his father why the hopes of reconciliation didn't work and he's living in a different apartment. Tae-joon cautiously tells his son that he didn't treat Hye-kyung well, and when Ji-hoon asks about other women, Tae-joon says that he'll talk about it more when Ji-hoon is older.
Seo-yeon needing help with the computer helps to end the conversation, but poor Ji-hoon looks like he's about to cry at the realization that perhaps his father isn't the hero he once used to be.
In Hye-kyung's apartment, Sae-byuk cleans up, jokingly explaining that was his job back in America. Aw, he was a house-husband? So cute. When Hye-kyung asks why he broke up with his partner, Sae-byuk blames communication issues. Then he apologizes for not coming to her sooner, and offers a big ol' hug. Take it, take it!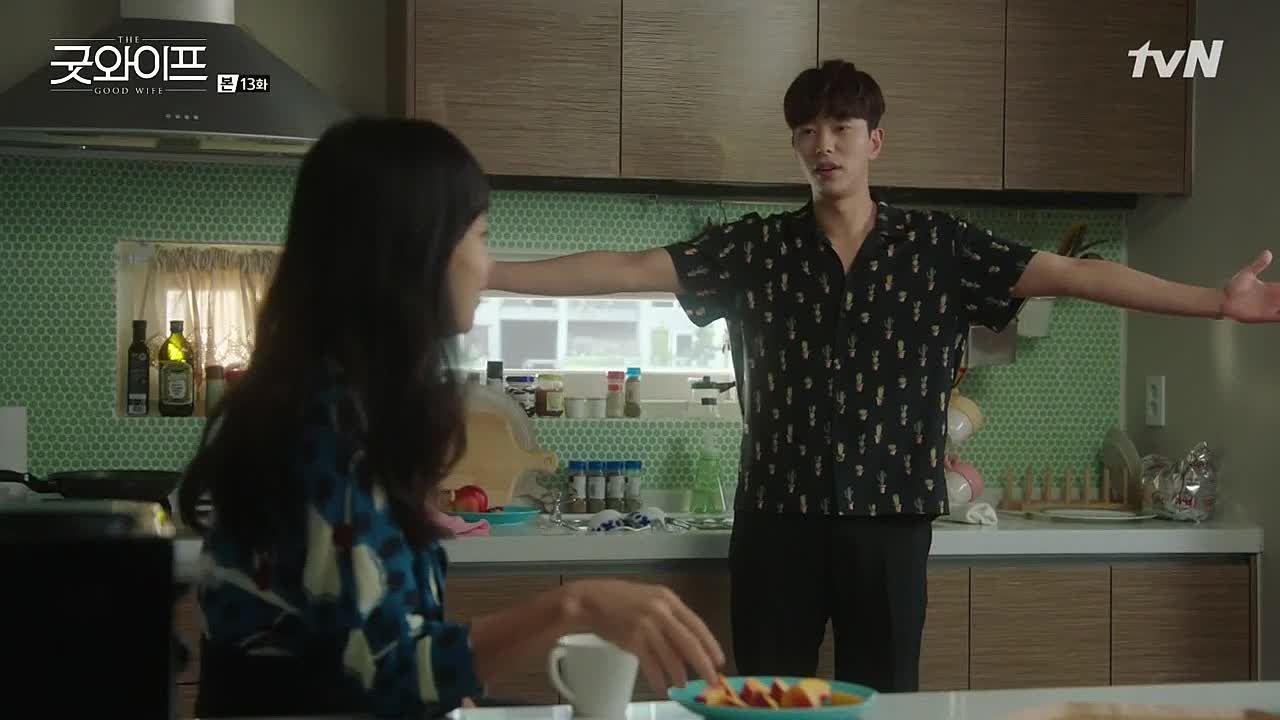 Instead, she answers the phone, and it's Joong-won, discussing tactics for the trial. Sae-byuk perks up at this, since he could sense there was something between them back at the office. He approves of Joong-won, calling him "sexy" (and just his type, hee!), and reminding her that he was against her marrying Tae-joon in the first place.
Hye-kyung ignores him, despite his desperate attempt to get her to confess that she's in a relationship with Joong-won. She simply reminds him that she'll be at court when Tae-joon brings the kids home tonight, and for Sae-byuk to be nice to him.
When Hye-kyung arrives at the courthouse, she's surprised to see Joon-ho there, too. She asks him if he's been hired on a new law firm, but he tells her proudly that he's a prosecutor now — and it's all thanks to her. Or rather, her husband, who was the one who suggested he apply to the Prosecutor's Office (and then undoubtedly had a hand in getting him hired). Oh, and he's also the prosecutor for Byung-ho's case. Surprise!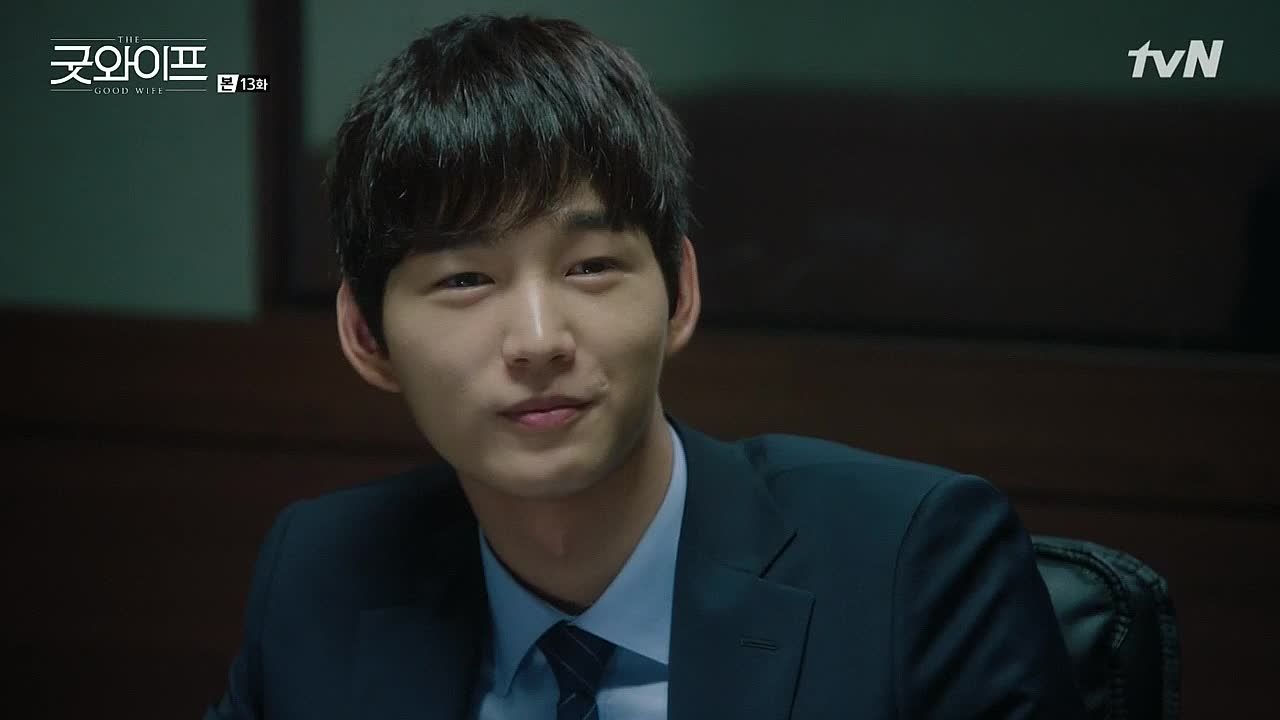 Joon-ho interrogates Byung-ho about his relationship with his wife and what happened the night she disappeared, and Byung-ho is completely carefree as he answers (a little too carefree, honestly). Prosecutor Park reveals that even though Byung-ho insists that he was alone in his secluded studio for three days, he actually had a couple of visitors. He also adds that it's only a matter of time before the police find her body, so he might as well confess now.
Joong-won intervenes, telling the prosecutors that they can have his client's written statement, but for now, his client is simply being framed for murder. Joon-ho smugly says that they'll see about that. Ooooh, the puppy knows how to bite! Or at least nip.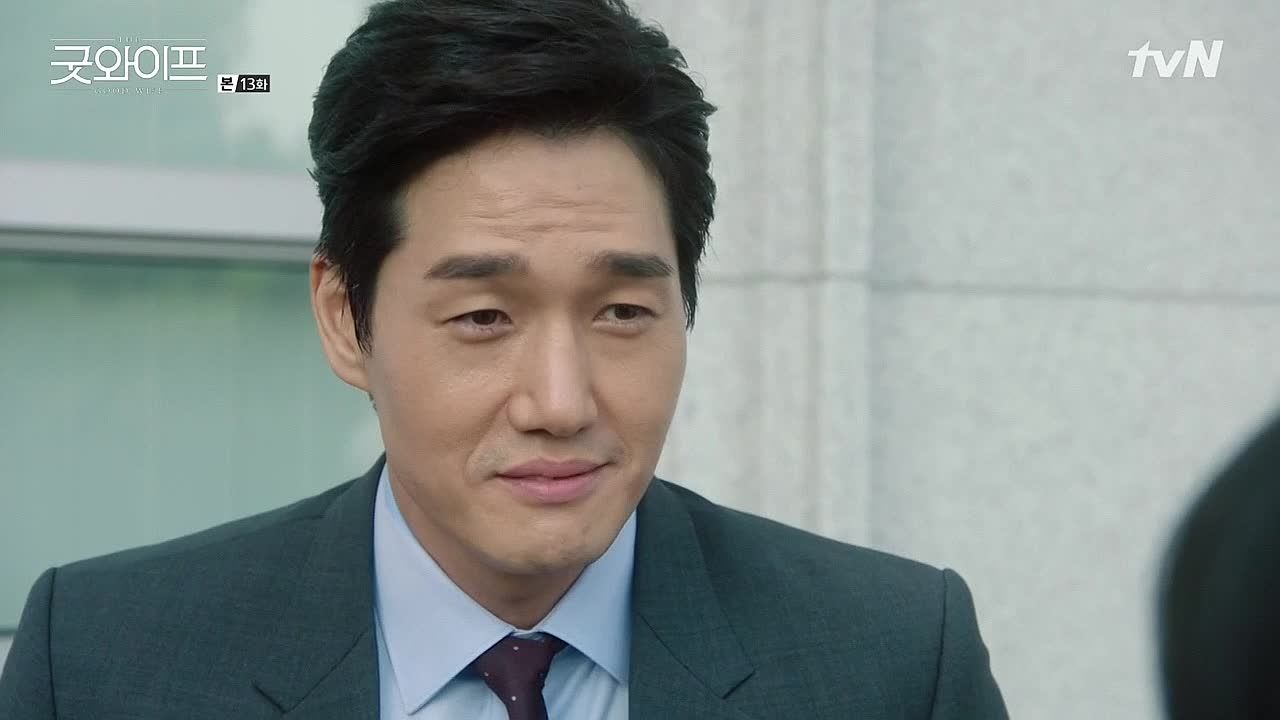 Tae-joon tells Hye-kyung that she should just leave the case to Joong-won, since it won't look good for them to go up against each other — and it won't look good for her to defend a murderer, either. Hye-kyung points out that there's no evidence of murder, but Tae-joon warns her that he's going to win this case. Besides, didn't she used to care about her clients' innocence more than winning cases?
But Hye-kyung reminds him that he used to say she was the better lawyer and it was a waste having her stay home. Or was he just lying when he'd say that she was smarter than he was? Tae-joon points out that he has fifteen years experience on her, and is confident that he'll win.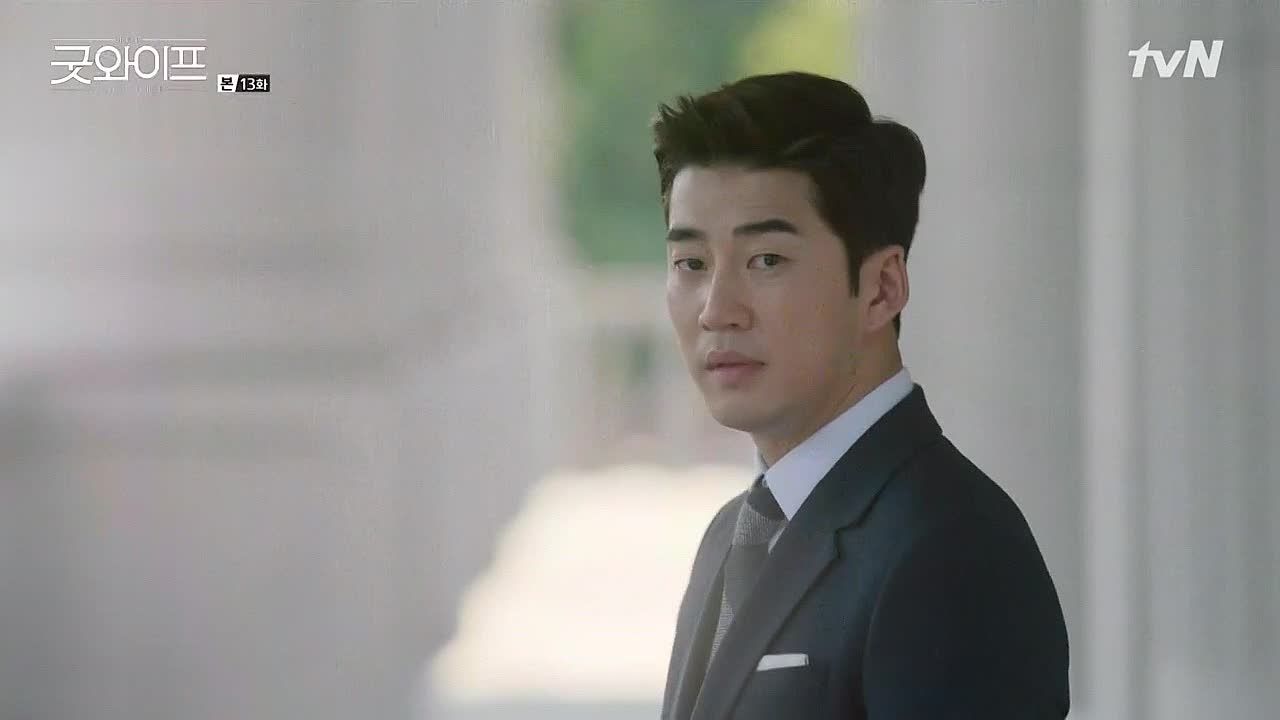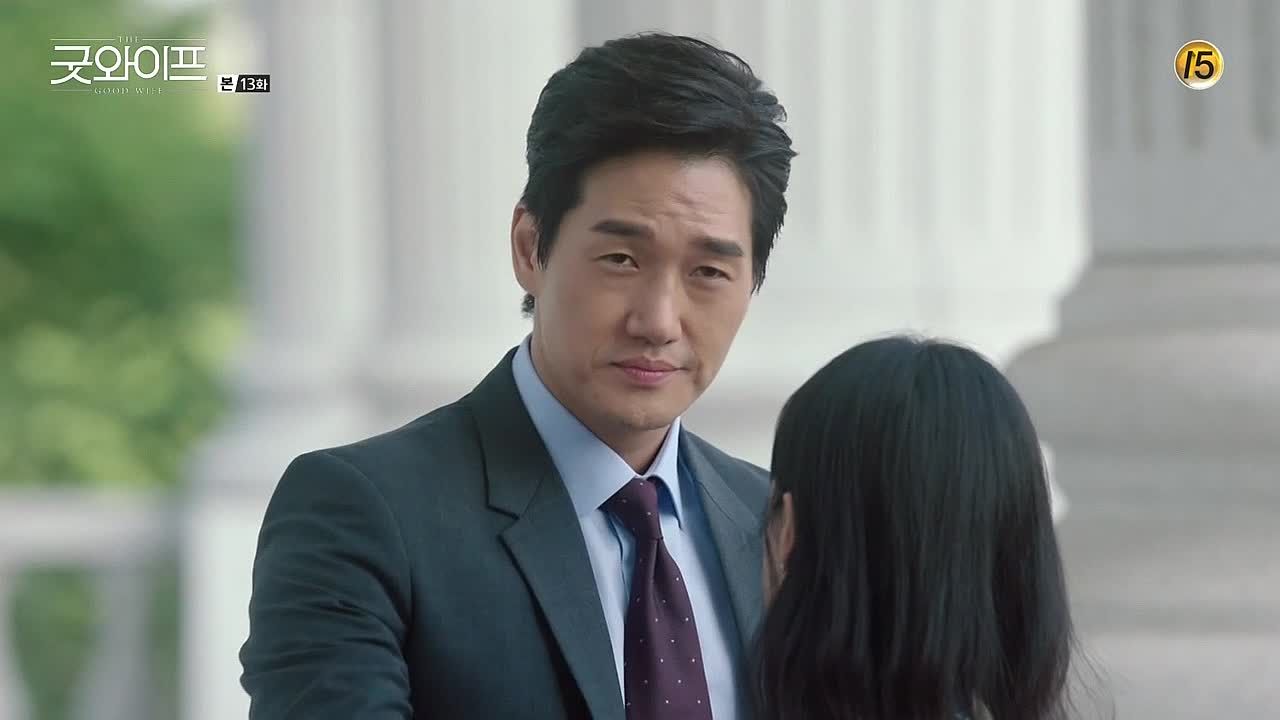 She walks away, but when he sees Joong-won waiting for her, Tae-joon calls her back to talk about the kids — while purposefully caressing her shoulder. She just tells him that her brother is there, so he can drop off the kids whenever he likes, and then turns to join Joong-won. He asks if she's okay going up against her husband. She says she will be, and even requests to take the lead in the trial.
Back at the firm, Joong-won fills Dan on Joon-ho's new role as a prosecutor. He knows this has to do with the Prosecutor's Office investigating him, and Dan agrees to look into it.
Sae-byuk is enjoying Hye-kyung's massage chair (that I'm just going to assume David Lee talked her into buying) when the kids arrive back home. They're delighted to see their uncle, but Tae-joon is not so thrilled. As Tae-joon packs up some of his belongings that were left at the apartment, Sae-byuk asks him what happened between him and Hye-kyung.
Neither men are very fond of each other, but Sae-byuk knows that Tae-joon never approved of his personal lifestyle. Tae-joon asks if he's still with a man, but Sae-byuk tells him he's never broken the law or cheated on the person he loves, so there's no reason to look down on him. If Tae-joon will even look at him at all, that is.
As he follows Tae-joon to the door, he warns him that if he hurts his sister again, he'll kill him. Tae-joon just tells Sae-byuk to stay out of his family's personal business. Except that he is Hye-kyung's brother, which makes him family — and once she divorces him, Tae-joon will be the one who's no longer family. Tae-joon tells him that he'll wait for Hye-kyung for however long it takes.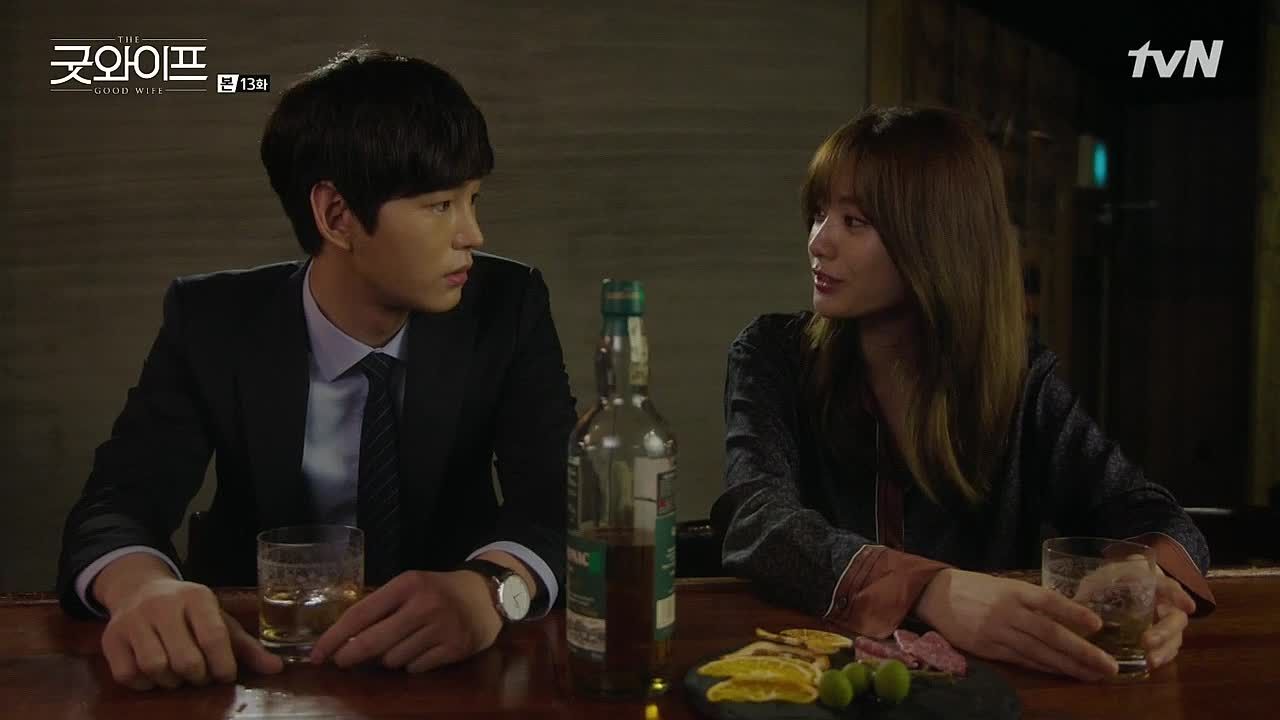 Dan invites Joon-ho to join her a drink to celebrate his new job. She tells him to give her a call if he gets good intel, but Joon-ho wonders what's in it for him. Whatever he wants, apparently, and they toast to their new (and possibly illegal) partnership.
The lawyers file in to the courtroom to prepare for the trial (and Hye-yung practically rolls her eyes at the carefree way Byung-ho marvels at the size of the room). Hye-kyung approaches Joon-ho to formally congratulate him, telling him she hopes everything works out. He casually agrees, clearly reveling in his newfound power as a prosecutor.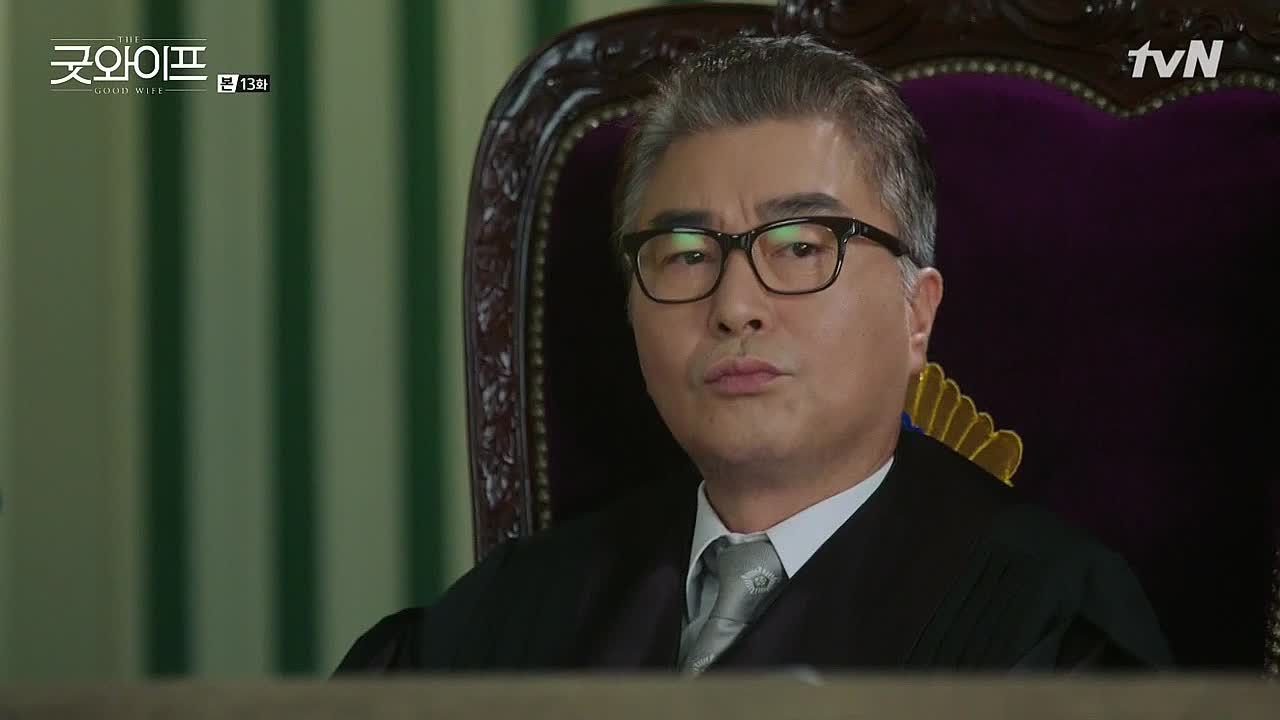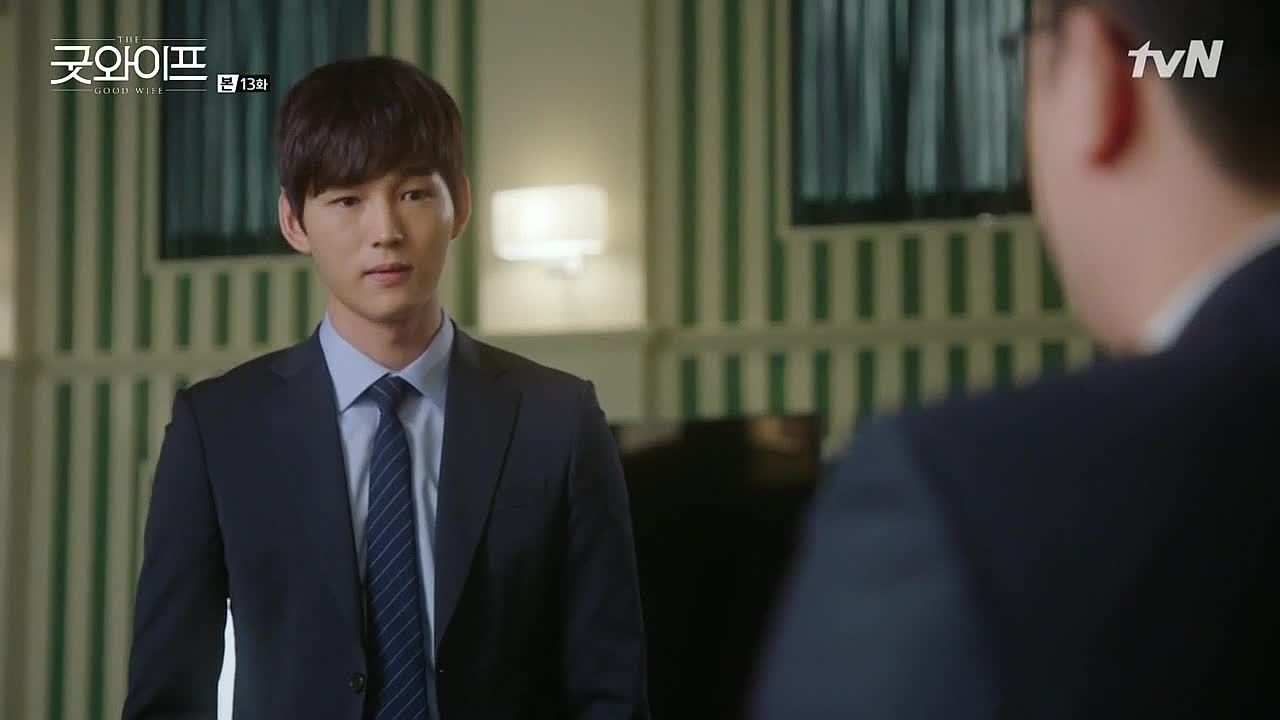 The judge arrives and demands everyone in the courtroom surrender their cell phones, warning them they'll be kicked out if they're caught with one. Joon-ho begins by questioning Byung-ho's accountant, who reveals that his wife asked him to bring a copy of the company books to her the day she went missing.
But when Joon-ho's line of questioning starts to hurt their case, Prosecutor Park steps in to show that Byung-ho was spending an extravagant amount in "entertainment expenses," which is what Byung-ho's wife wanted to investigate.
Next on the witness stand is Min-chae, and her tears emphasize the emotional confession that her mother told her she regretted marrying Byung-ho and was worried he might kill her. He would become abusive when they would discuss money issues — getting angry and throwing things, and then he'd escape to his studio. Aw, Prosecutor Park gives Joon-ho a proud thumbs-up.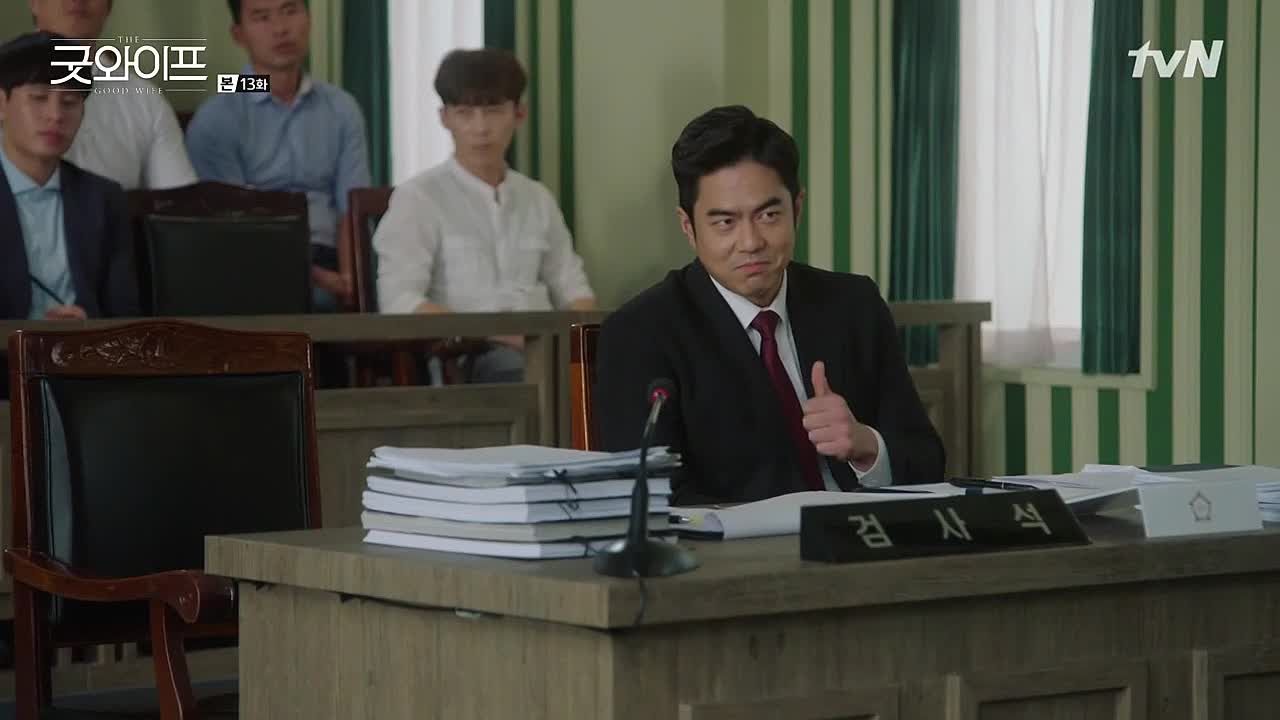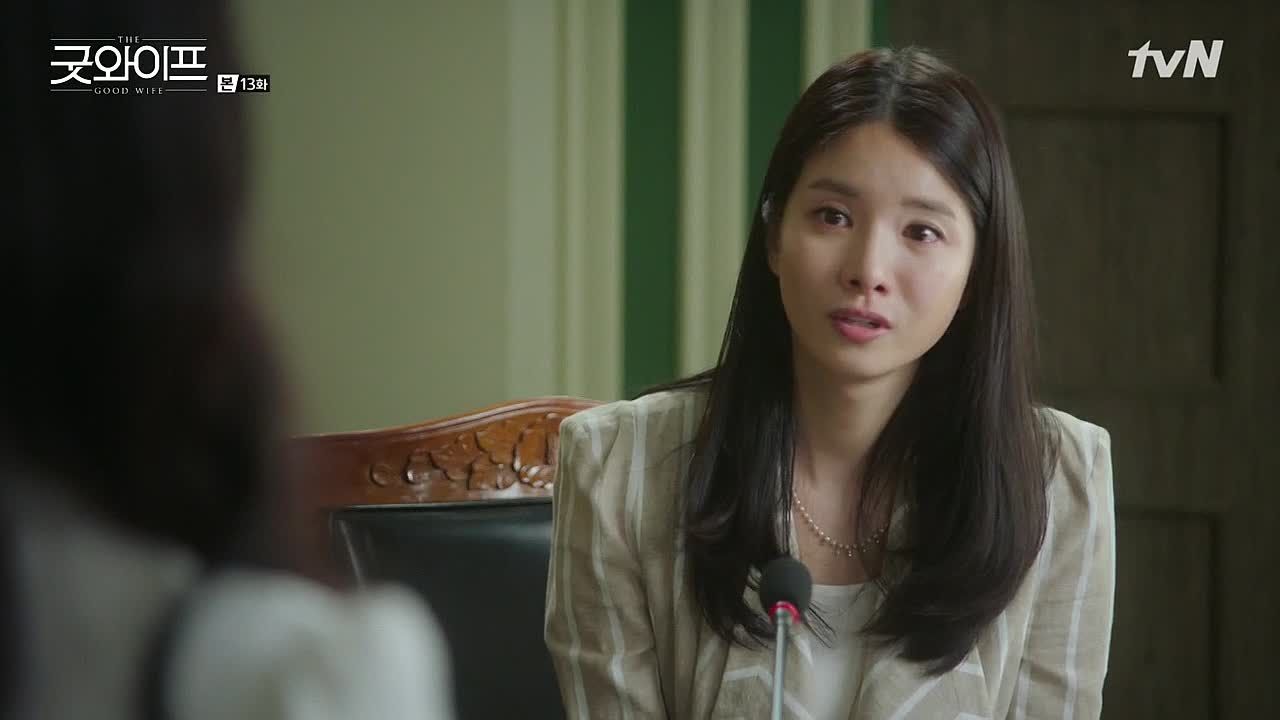 When Hye-kyung asks Min-chae why she didn't try to intervene when her mother was so worried about her welfare, Min-chae says she didn't know it was that serious. She just thought her mother would divorce him. Hye-kyung glances back at the courtroom to see Tae-joon sitting there, watching.
Then she asks Min-chae why she assumes her mother is dead — there's no proof of her death. Then again, if she's missing, proof of inheritance will be impossible, and perhaps Min-chae just doesn't want Byung-ho to be in control of the business finances. Joon-ho objects and the judge tells her she doesn't need to answer, but Min-chae insists that she has her own business — she doesn't need her mother's money. She just wants to find her mother, dead or alive.
Afterwards, Hye-kyung tells Byung-ho that it's not looking good for them, and they should change their strategy. He should admit to murder, claiming there were extenuating circumstances. More amused than anything else, Byung-ho agrees that's a good idea. Ha, then they get in trouble with the judge because Byung-ho took a selfie in court after he was supposed to surrender his phone.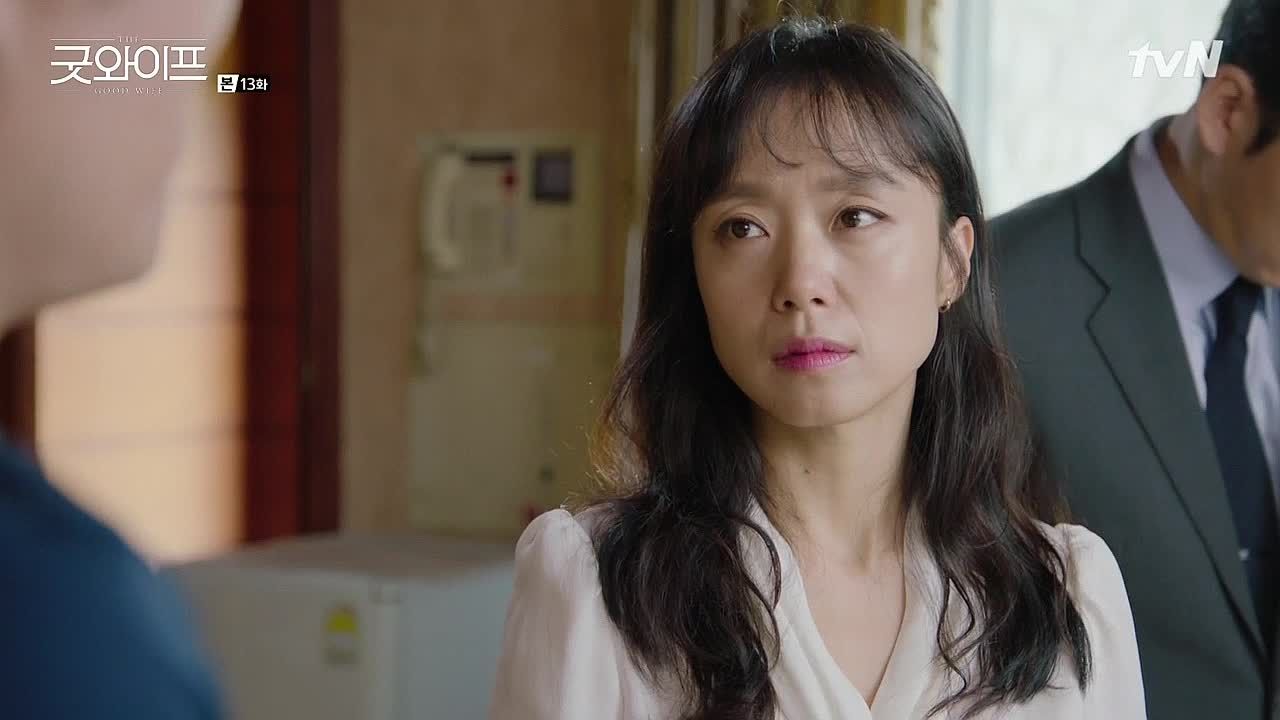 Frustrated by his devil-may-care attitude, Joong-won and Hye-kyung go out to Byung-ho's studio to talk to him. He's pleased to show off his paintings, especially the one he's been working on — his wife as Wonder Woman. He admits that she would always threaten to divorce him if he painted her, but he figures if he puts this one up in an exhibition, she'll return.
Hye-kyung asks him why he's acting like this when they will probably lose, and he says it's because he believes his wife is just hiding. But if he acts like he doesn't care, it will make her show her face sooner. Hye-kyung looks as though she doesn't believe him, and he admits that there were times he wished his wife were dead, but he swears he never touched her, and that she's alive and hiding.
Prosecutor Park meets with Dan, handing over the alibi they've found for Byung-ho. He tells her that he's giving it to her because, as a prosecutor, he doesn't want to see someone innocent go to jail. But the real reason is that he's annoyed by Joon-ho and wants to see how well he'll do when there's more evidence against them. Oh, and about Tae-joon and Hye-kyung — has something happened between them?
Dan just tells the nosy prosecutor that she'll look it over. After she does, she immediately calls Joon-ho to ask if it's true that the prosecution is hiding proof of Byung-ho's innocence, and a surprised Joon-ho asks how she knew about that. That's enough proof for her, and she gives it to Hye-kyung.
It's a traffic citation that shows Byung-ho's car was at a specific intersection the night his wife disappeared. He denies that it's him driving, instead saying it's the coffee delivery girl who borrowed his car when her scooter broke down. He just really loves his coffee, y'know?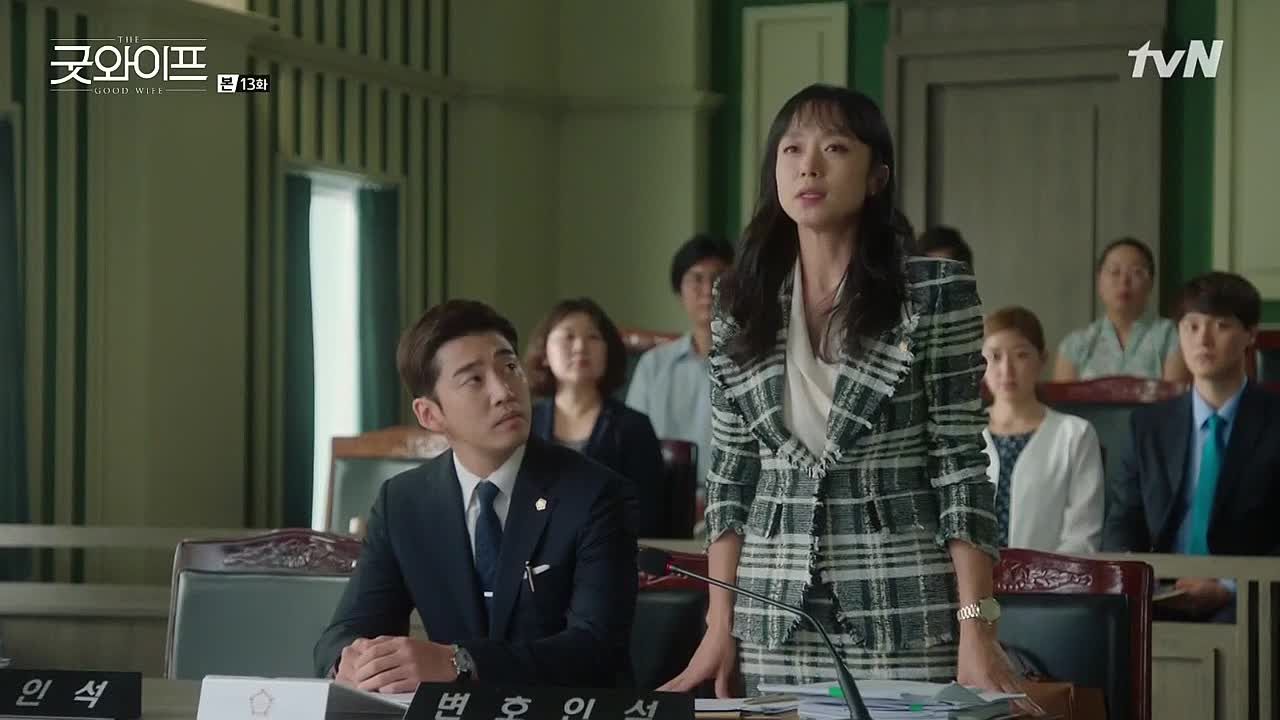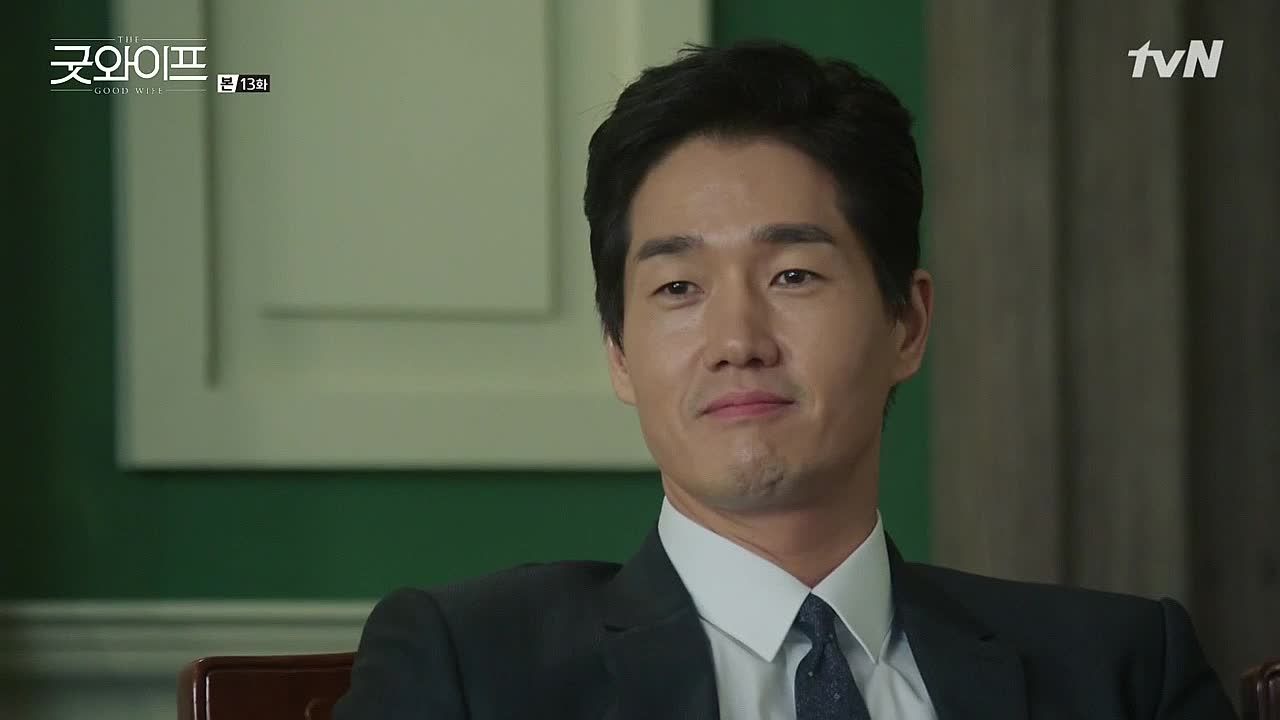 At any rate, it gives them a foothold, and they submit the speeding ticket as evidence. But Hye-kyung finds it suspicious that Tae-joon, sitting in the back of the courtroom, seems pleased by this. She springs up to demand a break to talk to her client, but when that is denied, she requests to question Byung-ho further.
She asks if he's ever stepped outside of his studio, and he confesses that he did leave one night to go gambling. He admits that he has a gambling problem, and wanted to win a little more money to buy a ring for his wife. That has the prosecution scrambling, and Tae-joon is not looking so pleased.
Afterwards, she asks Tae-joon if he leaked the traffic citation on purpose, but he's just amazed that she managed to side-step being caught by it. Just then a bunch of reporters rush up to them, asking what it's like to be on opposite sides of the courtroom. Tae-joon charmingly tells them that he's just watching since he's actually working on another case.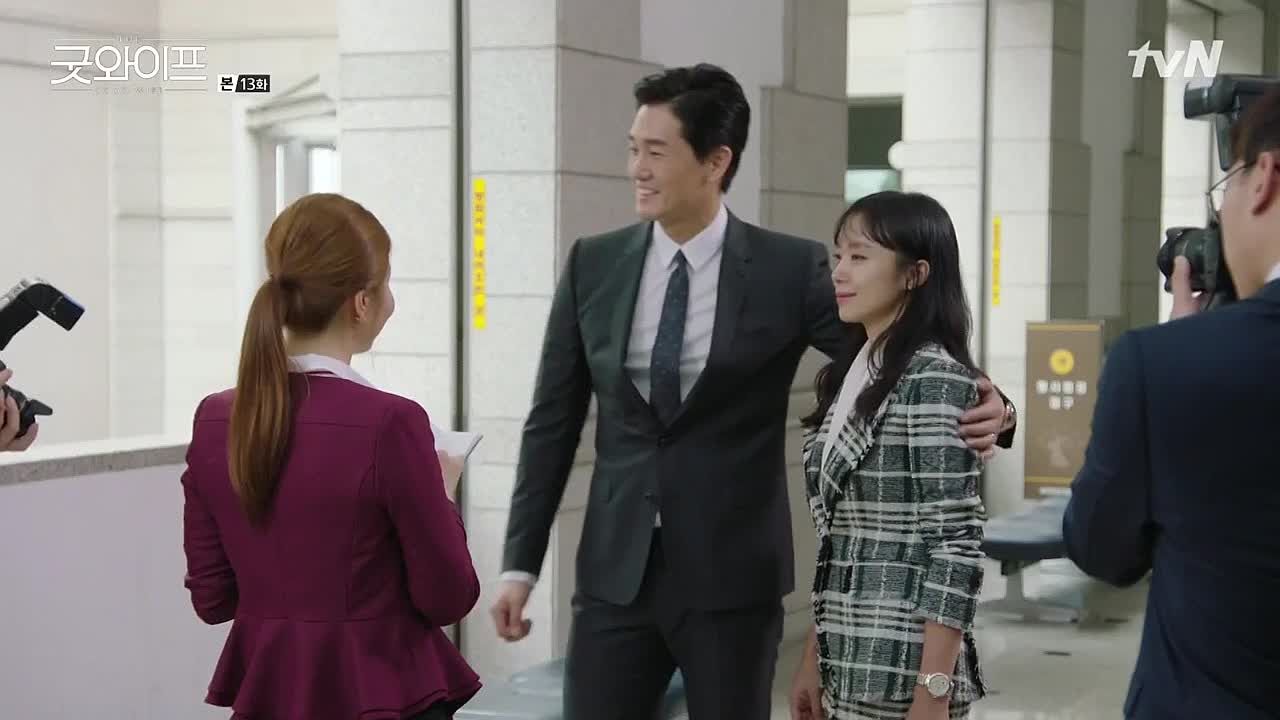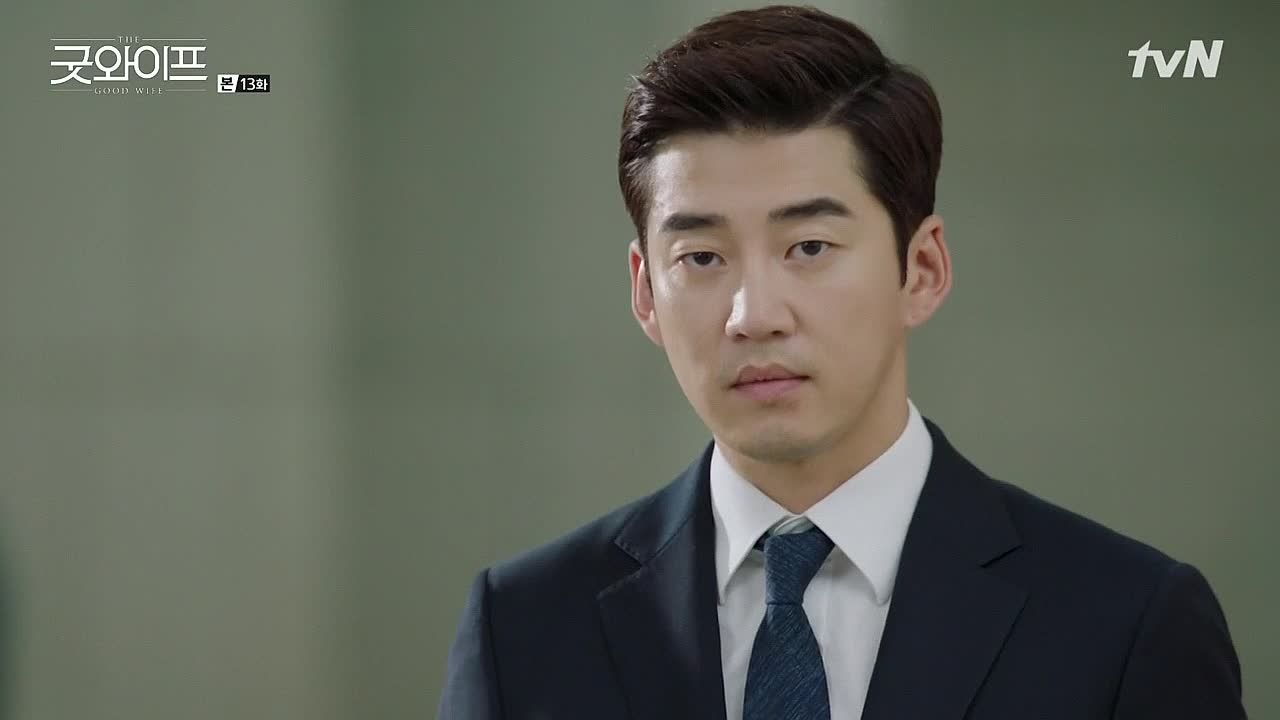 The reporter asks if Hye-kyung gets any tips from Tae-joon, and she smiles as she denies it. He puts an arm around his wife's shoulders as he encourages the reporters to watch the case and see how hard both sides are working. Aw, Joong-won has his sad puppy dog eyes as he watches them smile and pose for the reporters.
Breaking news reveals that Byung-ho's wife's (dismembered!) body has been found, and Tae-joon privately tells Hye-kyung that the prosecution believes that Byung-ho's wife went to his studio to confront him about his spending habits, and that's when he killed her. He hid the body in the area around the studio, instead of the holiday cottage where the investigation originally took place.
Tae-joon reveals that he leaked the speeding ticket on purpose to get them to prove that Byung-ho never left his studio, but Hye-kyung was too quick for them. He muses that Hye-kyung knows him too well, but she scoffs, telling him that if she really knew him, she wouldn't have spent fifteen years with him. Oh, burn.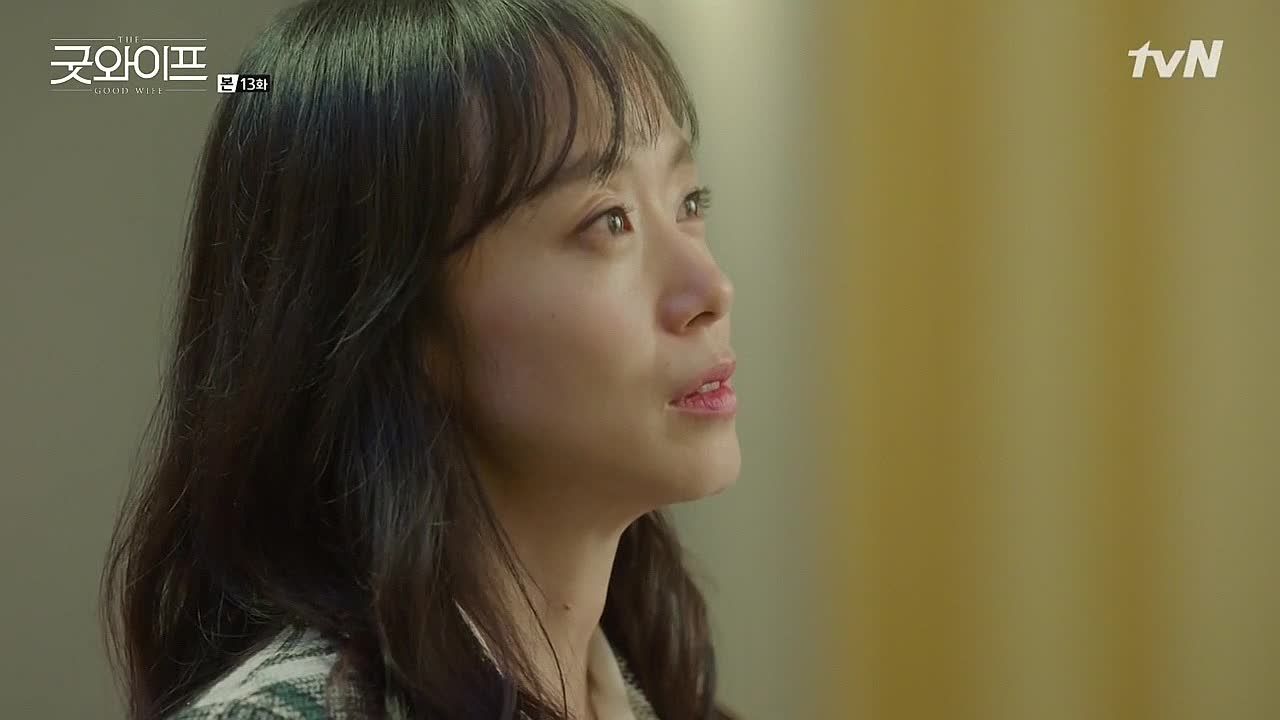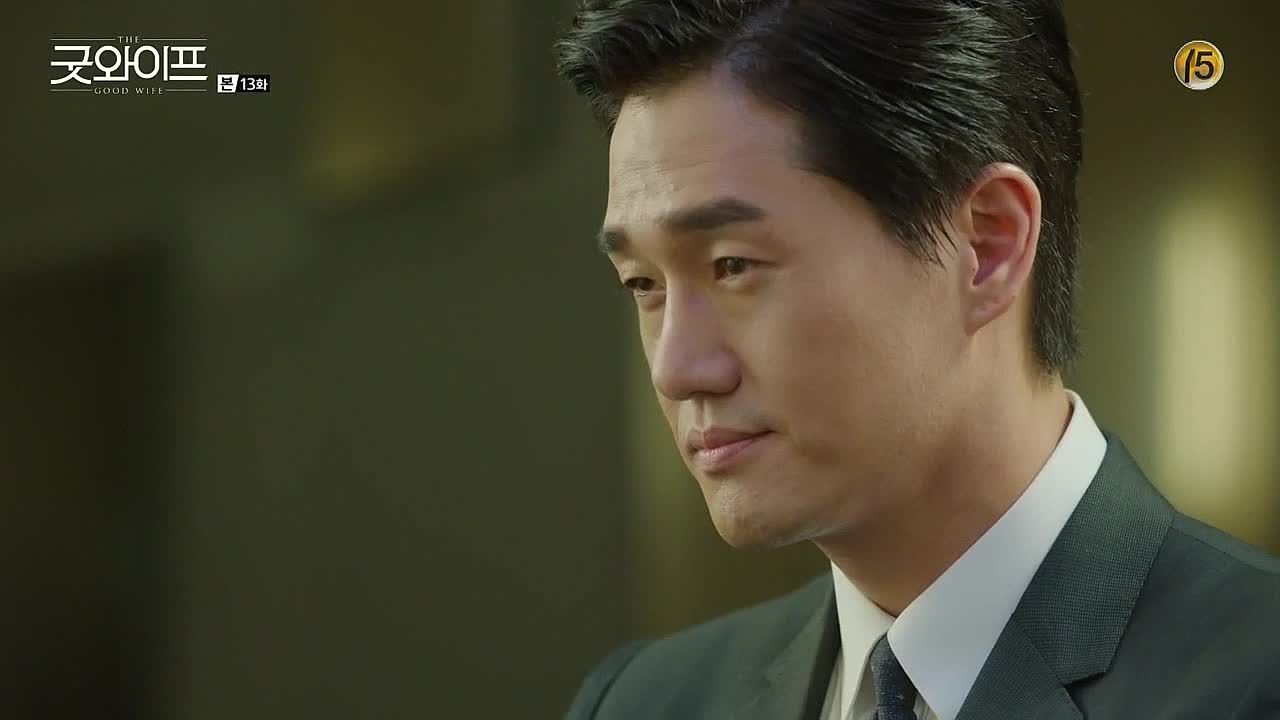 He then asks if they believe Byung-ho's alibi — after all, he was a gambler, embezzler, and a womanizer. Hey, look who's talking. Hye-kyung points out that Tae-joon asked her to believe in him when no one else did. She also questions the way he's investigating — only going about finding evidence to prove he's right rather than find out the truth.
Byung-ho is shocked and saddened (or appears to be shocked and saddened) that his wife's body has been found, thus proving that she was killed. Hye-kyung asks him to finally tell them the truth, but he insists that he thought she was alive.
Joong-won questions him on his wild ways, and Byung-ho says it's just part of being an artist. They haven't been able to convince any of the other gamblers that night to testify since they'll be indicted for illegal gambling, so Hye-kyung once again encourages him to confess since it won't look good for them at the trial. But Byung-ho insists he never harmed his wife.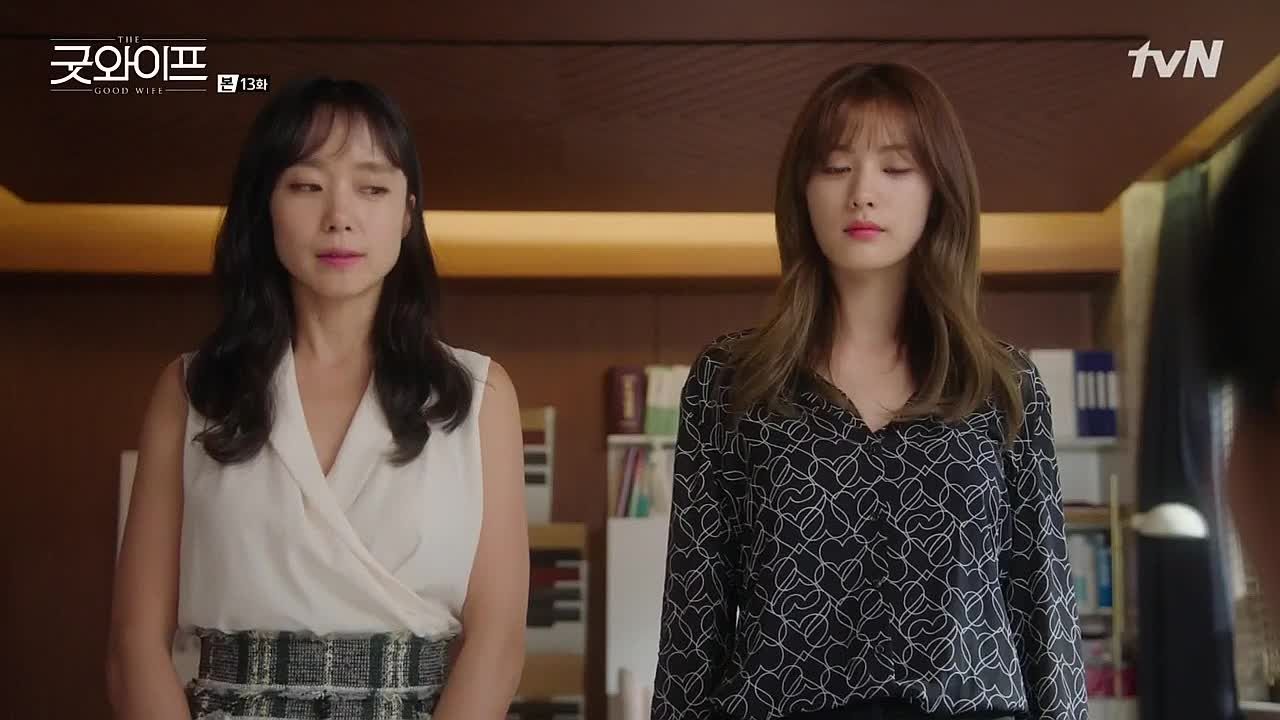 Myung-hee pulls Hye-kyung and Dan into her office, warning them that whatever personal rift they've got going on could potentially hurt this case, and thus hurt the firm. She doesn't care what the problem is between them — she just needs them to do their jobs and work together.
Ji-hoon watches the news report about the case, where the reporter talks about how loyal and supportive Hye-kyung has been for her husband. Meanwhile, Seo-young and her friend hang out in her bedroom. Uncle Sae-byuk brings them a snack and then spies on what they're looking up online.
He finds Seo-young's friend a little suspicious and tries to ask Ji-hoon about it, but Ji-hoon's too distracted by his parents' personal lives. Despite what the news reports may say, he knows that his father was involved with someone else.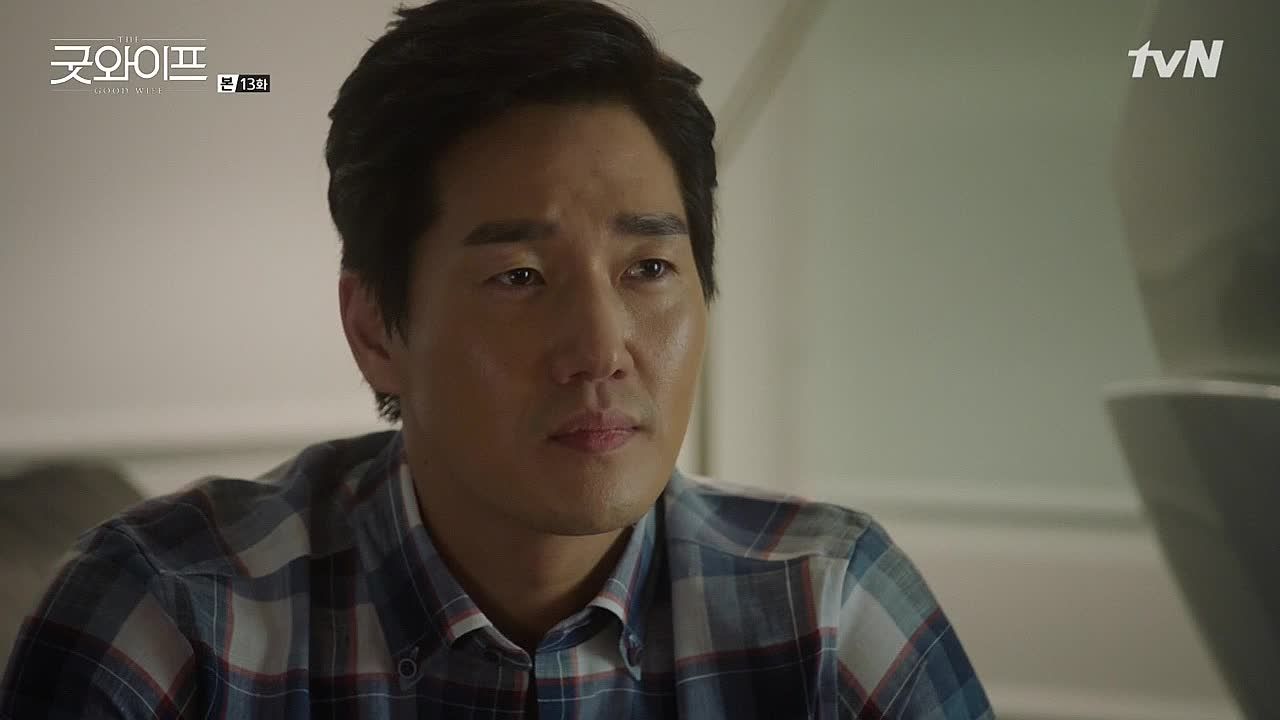 Tae-joon is relaxing at home (because apparently everyone gets a massage chair now) when Lawyer Oh stops by to update him on his political future. But Tae-joon wants to focus on being a prosecutor first. He's also concerned that Tae-joon is living apart from Hye-kyung, Lawyer OH reveals that the night of press conference, he deleted a voicemail from Joong-won confessing he likes her.
Lawyer Oh reiterates that Hye-kyung is vital for Tae-joon's success, and thus by association, Lawyer Oh's success. Tae-joon reassures him that he has no plans to break up with Hye-kyung, knowing that she'll come back to him.
Later, Tae-joon calls Joon-hom ordering him to go through all their evidence again to see if there's anyone else who could be the murderer. Joon-ho tries to explain that he hasn't been home in four days, but Tae-joon hangs up. Sighing, Joon-ho unpacks his bag and settles back down at his desk.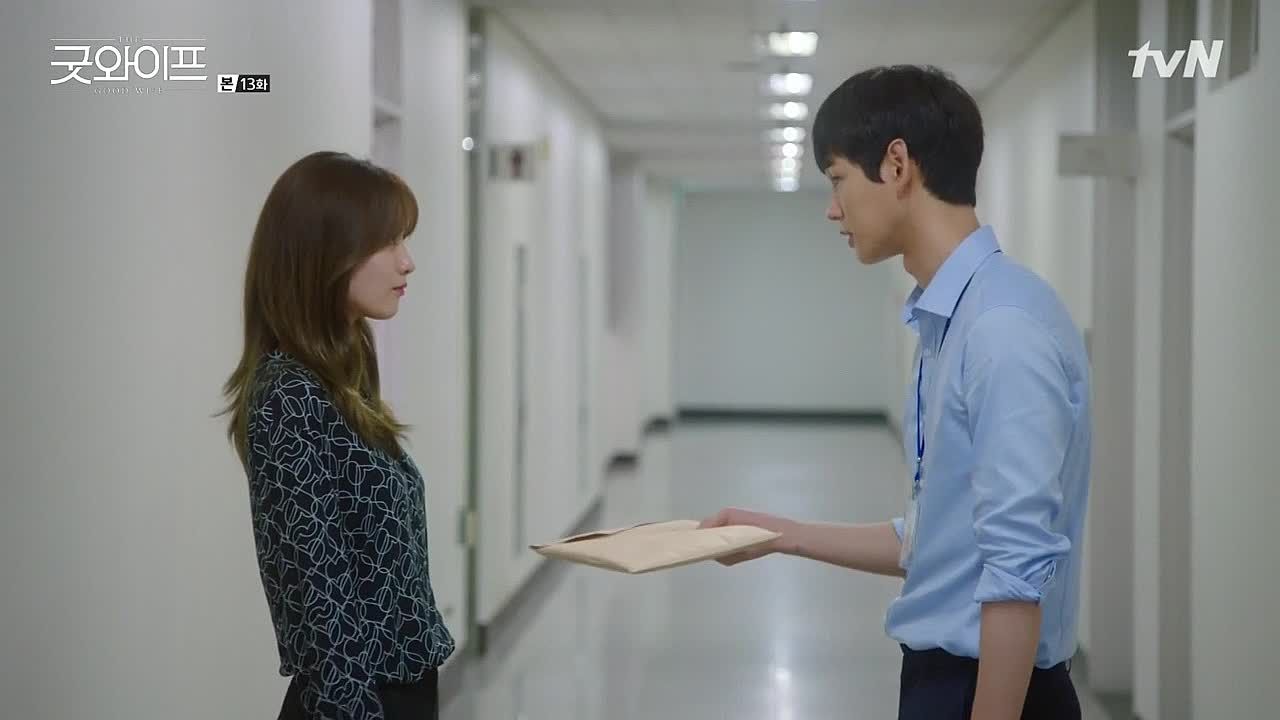 Dan's waiting for him when he finally leaves the office. She compliments him on his great acting regarding the speeding ticket. She's glad that he seems to be settling in at his new job, but she's also disappointed because she thought they had an understanding.
In order to make it up for her, he hands over an envelope with the account records Tae-joon asked him to read through. She takes it and walks away, and the two spend the evening in their respective offices, pouring over the account books. By the morning, they've both discovered something interesting.
The stepdaughter's company, which supposedly produces strawberry jam, is really nothing more than a paper company which managed to spend nearly five million dollars. Hye-kyung theorizes that the real reason Byung-ho's wife wanted to look at the account books wasn't because of his gambling, but because of her daughter's slush fund.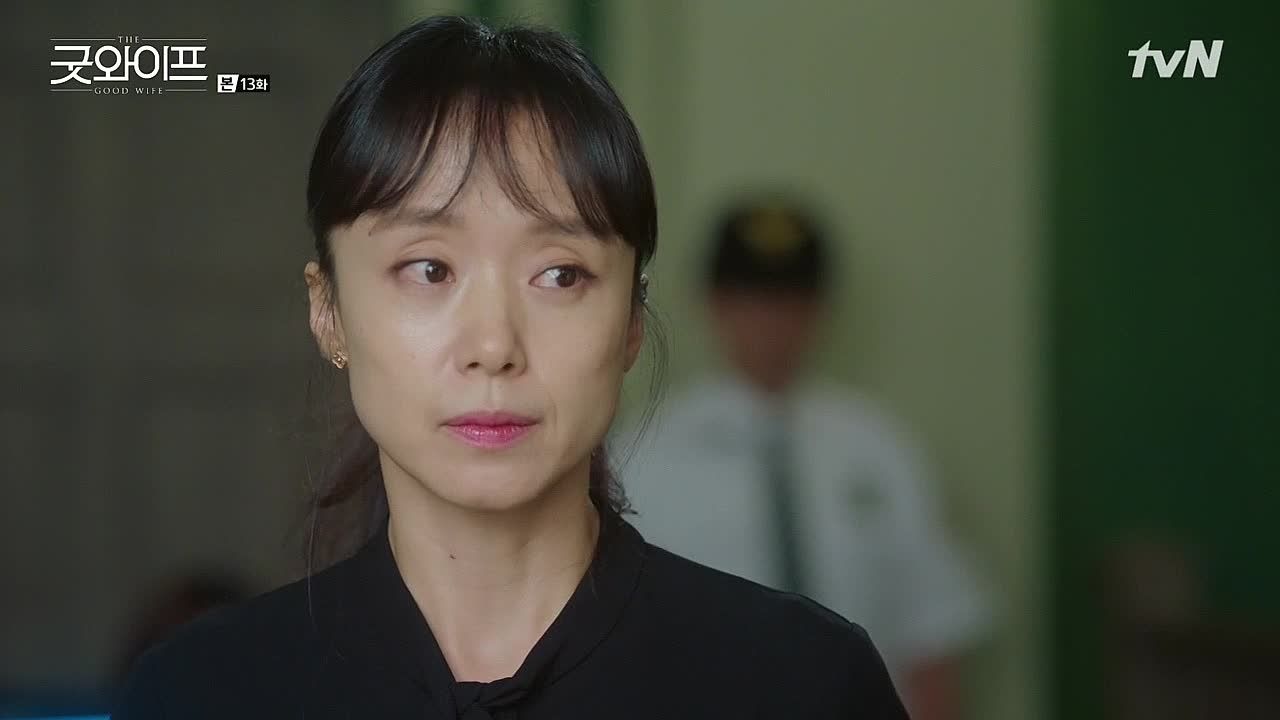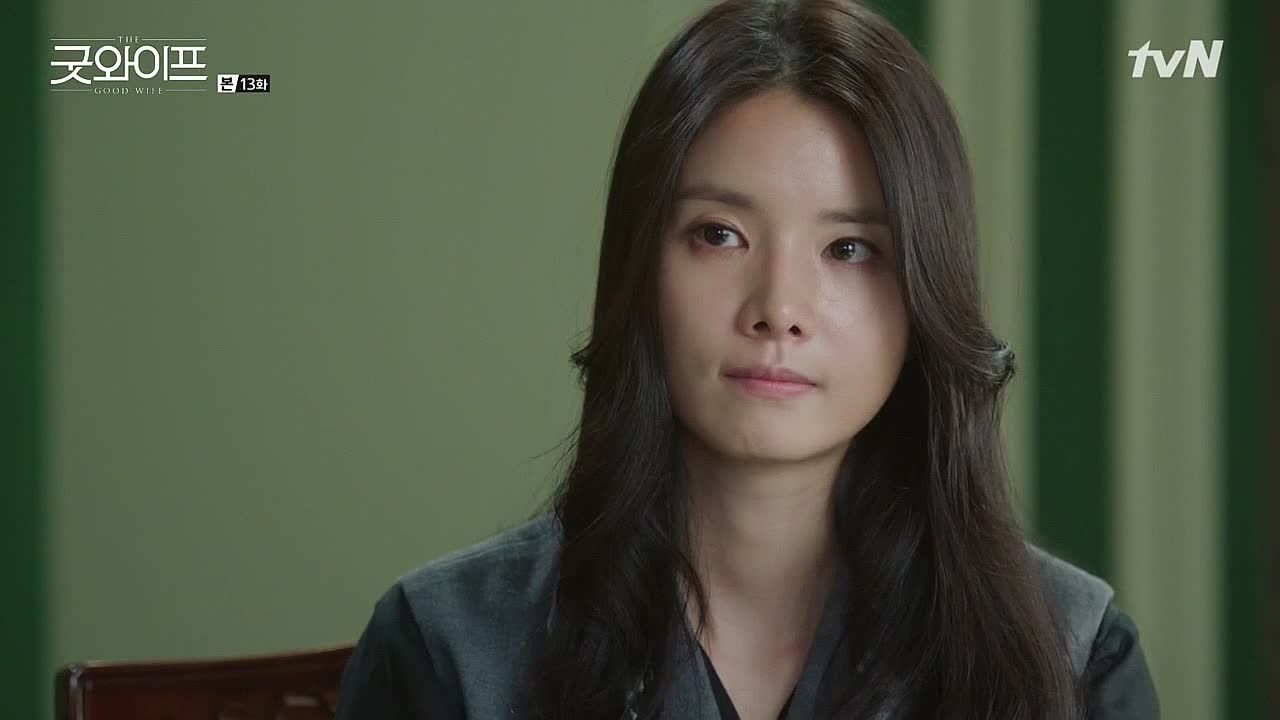 In the courtroom, Hye-kyung questions Min-chae about the business. Min-chae argues that she was supported by her mother, with her full approval, but Hye-kyung finds it strange that Min-chae kept withdrawing company money even after her mother disappeared.
Plus, despite being open two years, her jam company has no assets except for the bank account. Min-chae starts to stutter a little as Hye-kyung asks if her mother called her the night she disappeared, angry at her instead of Byung-ho.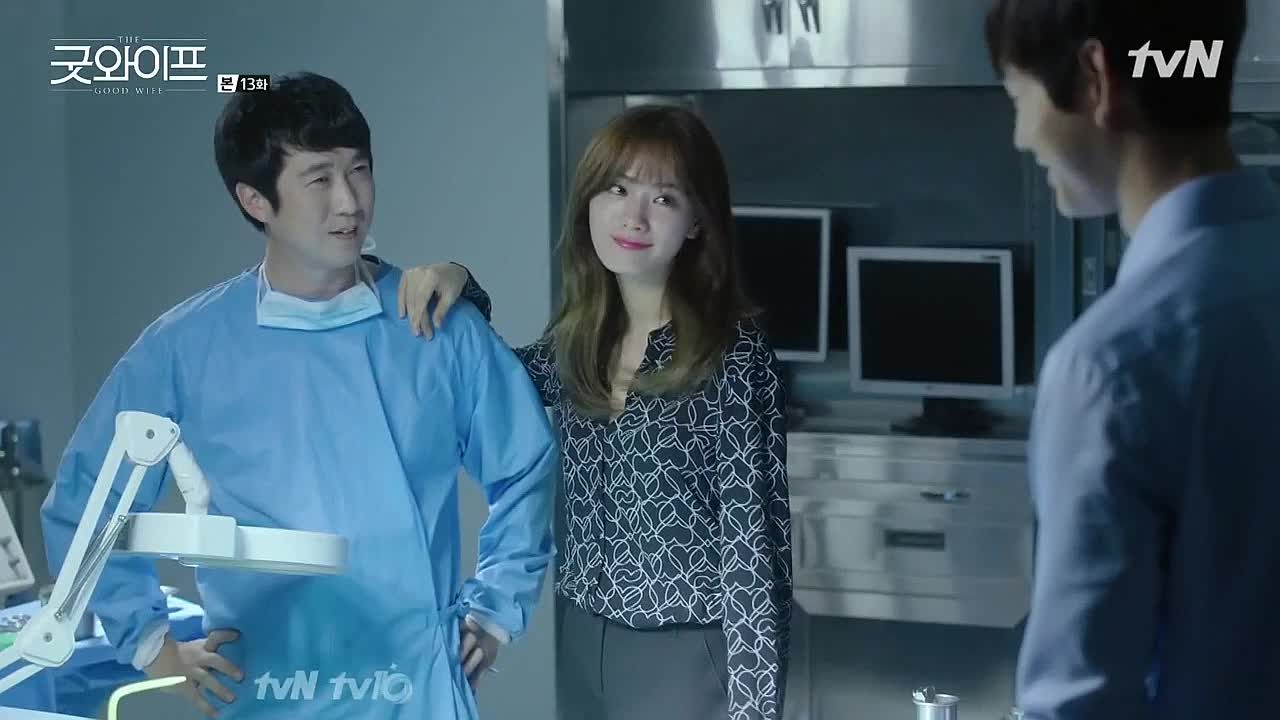 Joon-ho goes to the medical examiner to get the results from Byung-ho's wife's autopsy, only to find Dan is already there. Of course. But the medical examiner reveals that the victim's body (or what they found of it) was preserved due to pesticide, yet the soil where the body was found didn't have any. There is a place where insecticide can easily be found, though — in fruit orchards, such as strawberry fields.
Further investigation reveals that the rest of Min-chae's mother's body is buried at the strawberry field, and Min-chae's immediately arrested for murder. That means Byung-ho's case is now irrelevant.
At the courthouse, Hye-kyung compliments Joon-ho on the hard work it took to investigate multiple suspects. Joon-ho marvels that she actually sounds sincere, which she declares she always is. But he pointedly ignores her proffered hand, and instead of a shaking it, he just walks away.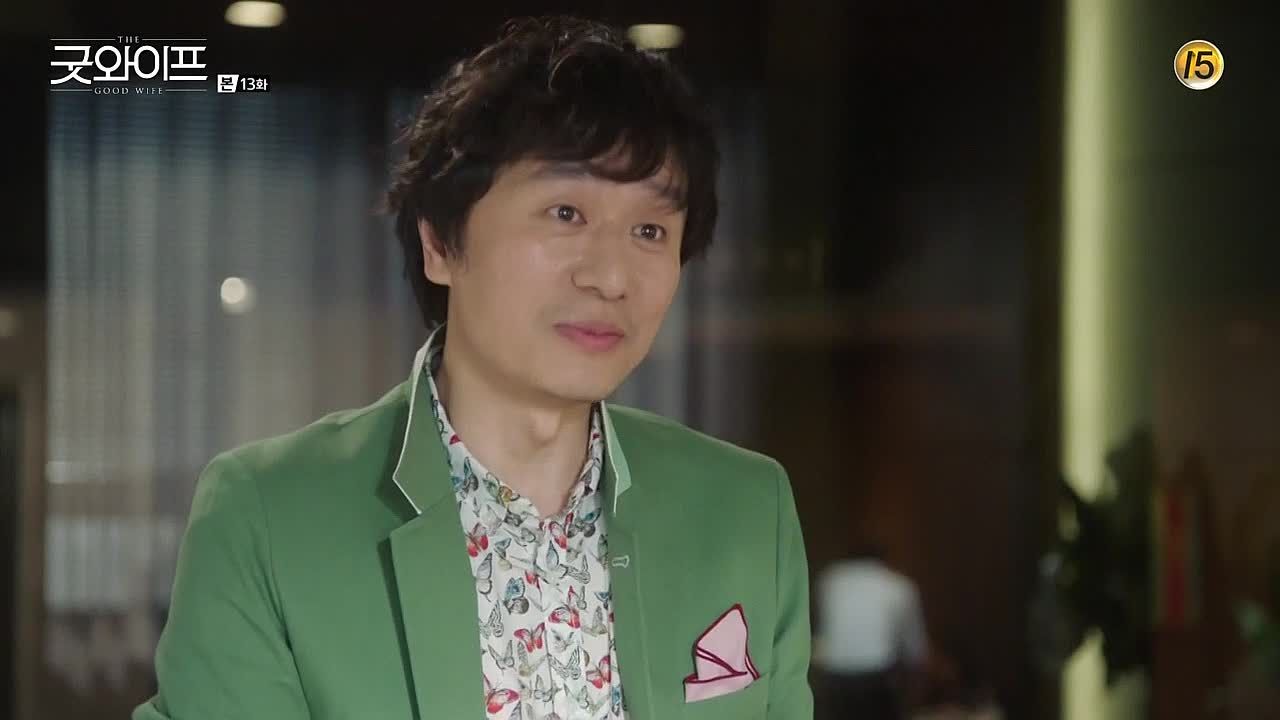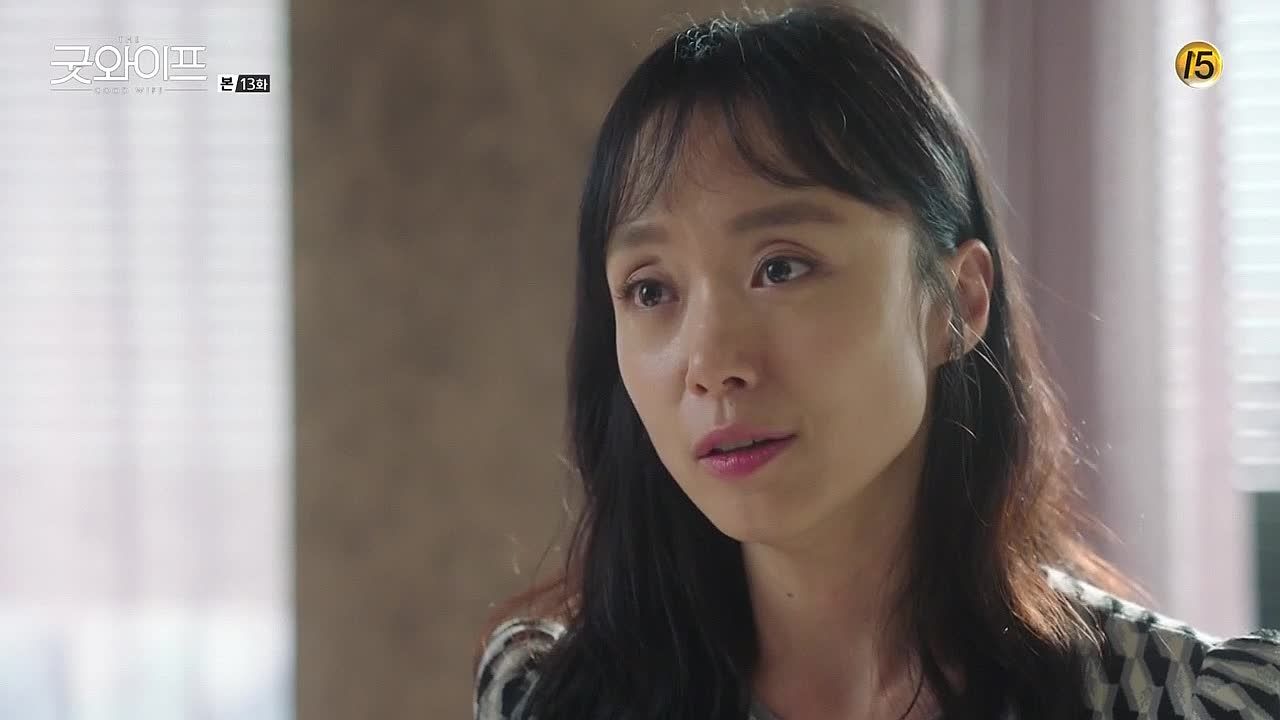 Byung-ho thanks Hye-kyung for proving his innocence, but she tells him that actually prosecution cancelled their indictment. To repay her, he gives her one of his paintings — it's of her as Alice in Wonderland.
She has one last question: did he really kill his wife? The trial is all over now, but she just wants to know the truth for her own personal benefit. He simply reminds her that she spent her life misunderstanding others, so why would she want to continue?
Well, at least his painting should be worth something, as Joong-won points out. Thanks to this trial, the artist's work is now rocketing in price. Hye-kyung confesses that she really does feel like Alice in Wonderland — everything she thought she knew was a lie, and now nothing is for certain.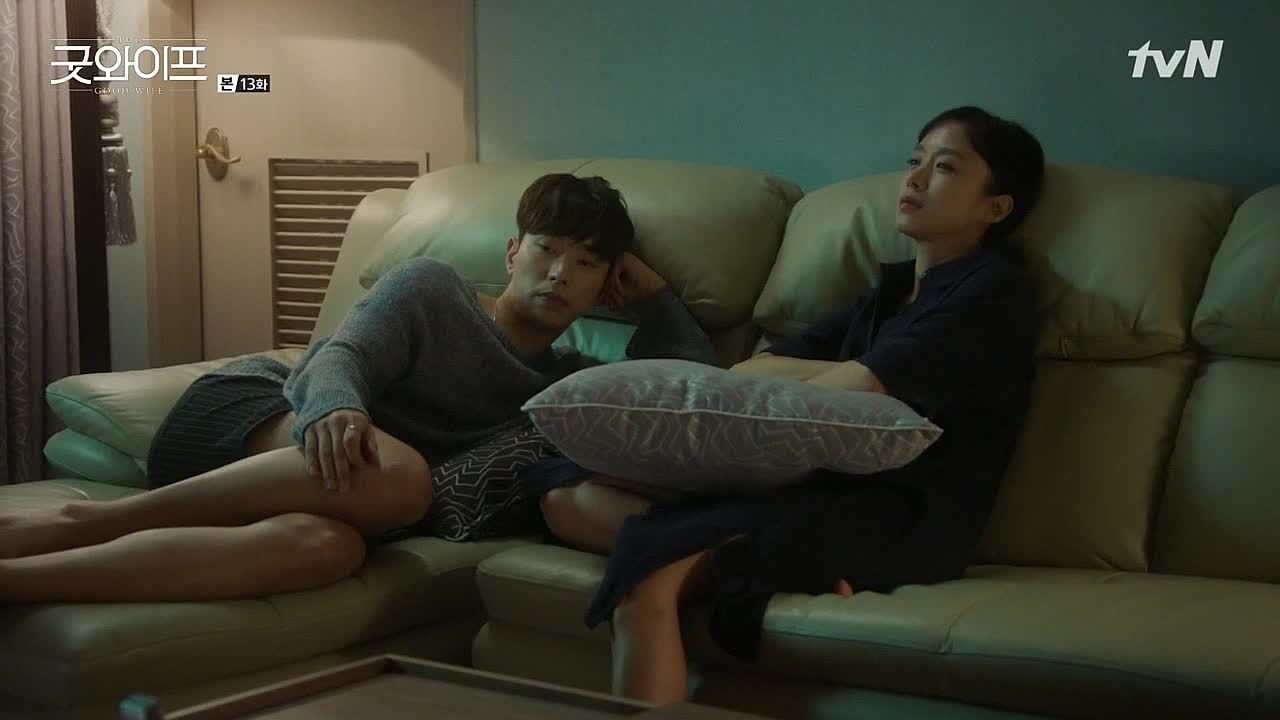 That night, Sae-byuk tells her that he's heard from his boyfriend, and he'll be returning to America soon to work through their issues. She tells him it's not easy finding a good man like that, and he asks if she's happy. Taking a moment tot think about it, she admits that when she's with "that person," she doesn't feel like a wife and mother — she's just herself, with no other worries in the world.
So, yes, she's happy. But that doesn't mean her life is any easier. She wonders if she's being too selfish, but Sae-byuk thinks she might just be in love. Aw. He knows that her kids are important to her, but he just wants her to be happy from now on.
COMMENTS
I love seeing Hye-kyung allow herself to be vulnerable with her family and yet build her firm and capable wall around herself whenever her husband shows up. It can't be easy for her, but I really respect how determined she is to not let Tae-joon continue to manipulate his way back into her life. But then I also really love seeing her be honest and emotional with Sae-byuk. Or maybe I just really love Sae-byuk, because Yoon! Hyun! Min! Eeeeeeeeeeee!!!!!
My eternal gratitude to the director for pulling in whatever favors to get this cutie to cameo (they've worked together previously on Heartless City and Witch's Romance), and especially to play Hye-kyung's brother. I wonder if Sae-byuk will try to visit more often now the he knows that Tae-joon is pretty much out of the picture. I hope so, for my sake at least.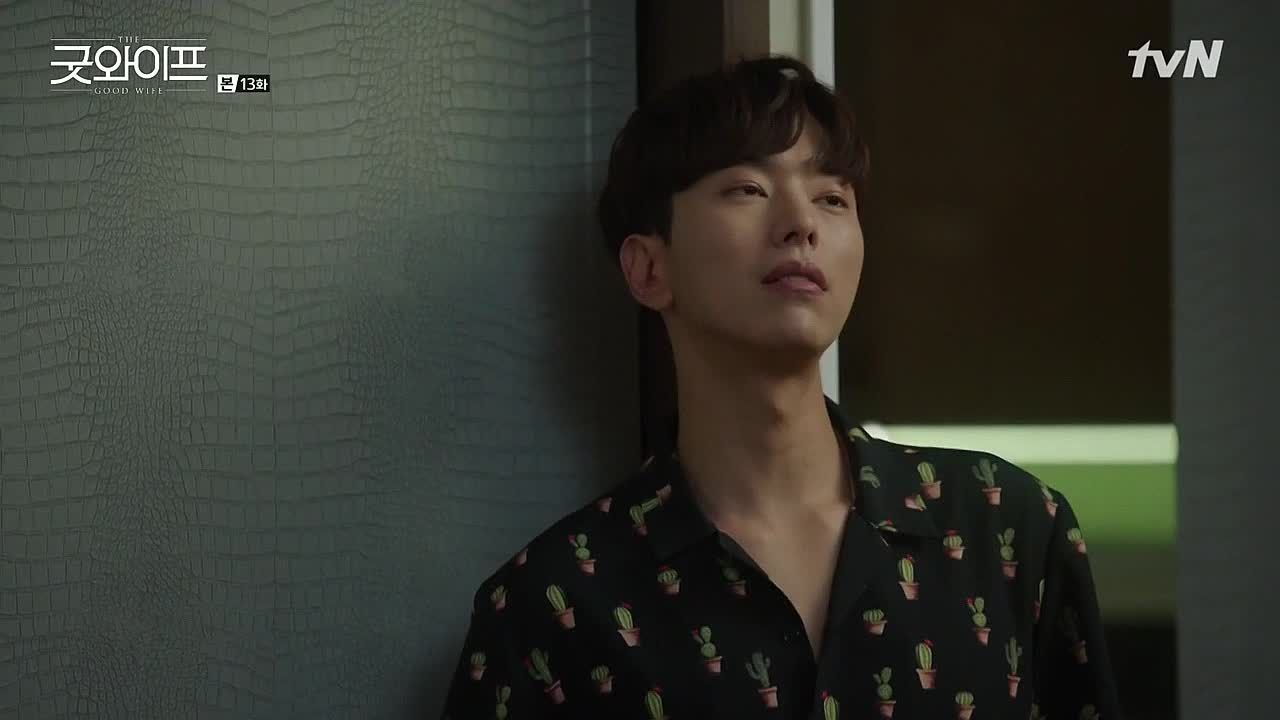 For perhaps the first time, I truly believe that Hye-kyung is finally finished with Tae-joon. Of course she'll still need to deal with him for their children's sake and when they encounter each other through work, but I feel like she's reached the point where there's no real way he can redeem himself. Which is fine with me, although I have a feeling that since the show keeps hammering on how important she is to his future career, there's definitely more angst to come.
But Joon-ho's back! Yay! I figured he would be, but it was fun to see him remind everyone that he's no longer the kiss-up new hire. He doesn't have to be polite any more. I just hope Tae-joon doesn't destroy him, although I'm totally okay with him being paired with Prosecutor Park for all their trials.
Unfortunately, there was hardly any Joong-won in this episode. And by "hardly any Joong-won," I mean no kissing. None! To think they left us hanging with that hotel room and to only have one little handholding moment is such a disappointment. Okay, not a disappointment, because it was super cute. But if they think that elevator kiss was enough to tide me over until the end, they are wrong, wrong, wrong!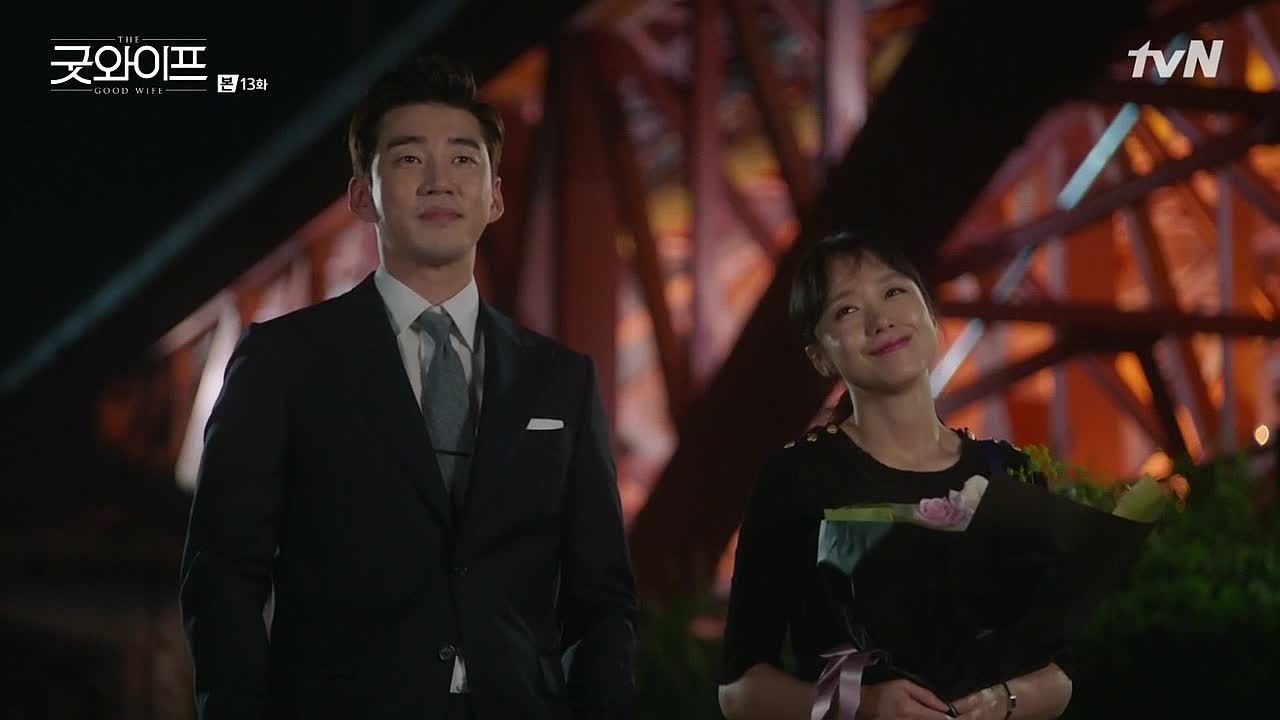 RELATED POSTS
Tags: featured, Jeon Do-yeon, The Good Wife, Yoo Ji-tae, Yoon Kye-sang