Shadowy corridors and kisses in Romantic Doctor Teacher Kim's first teaser
Time flies when amazing shows are on TV. So I barely registered October flying past, but now it's almost November, and we have a whole batch of new dramas coming out. Among them is SBS's new medical drama Romantic Doctor Teacher Kim, starring Han Seok-kyu (Secret Door) as the titular character, and popular actors Yoo Yeon-seok (Warm and Cozy) and Seo Hyun-jin (Oh Hae-young Again) co-starring as his support staff.
Romantic Doctor Teacher Kim is about a brilliant medical genius who is also a bit of an eccentric crackpot. He is the first and only triple-board certified surgeon in Korea, meaning that he is an expert in three different specialties, when most doctors spend their whole lives devoted to mastering one. Originally, he was revered as the rising star of the nation's top hospital, but due to a traumatic incident, he makes the decision to step down and work at a small rural clinic to help treat the ailments of the elderly and underprivileged. Despite not acting in a contemporary drama for 21 years, Han Seok-kyu says in a Naver V App interview that he believes he can imbue this character with the warmth and well-meaning heart of a doctor. He will act as a mentor to two younger doctors played by Yoo Yeon-seok and Seo Hyun-jin when they are assigned to come to his hospital.
Yoo Yeon-seok plays an ambitious go-getter with a cold but charismatic personality. His counterpart, Seo Hyun-jin, on the other hand, plays a more timid character who initially started her medical career because people would compliment her for working toward it. Together under Teacher Kim, they learn the true meaning of being a doctor and the joys of bringing healing to patients.
In the recently released first teaser, Han Seok-kyu walks down a darkened corridor while his voiceover says: "When you come to my neck of the woods, there's only one rule. We must save our patients no matter what happens. Everything else can go to hell, but we must save them." An angry-sounding Yoo Yeon-seok yells back, "Who are you, a washed up gangster? What's your true identity, a gambling addict or an emergency department specialist?" Then we see a couple shots of the hospital, a car crash, and Han Seok-kyu showing off his mastery with a scalpel, giving it a little spin. And how can I leave out that hot moment when Yoo Yeon-seok swoops in to kiss Seo Hyun-jin? (Squee, I can't wait to find out how that situation comes about.) The short but mystery-packed teaser ends with Han Seok-kyu finally giving a straight reply to Yoo Yeon-seok's question: "My real identity is Teacher Kim. Satisfied?"
Additionally on the promo front, the thirty-minute V app interview had all three actors sitting informally in the hospital chief's room on set, introducing their characters, talking about their experiences working together, and giving their insights about the drama. Also last week, Moon Ji-yin (Doctors) posted a photo with the Romantic Doctor Teacher Kim cast, saying that she had a great time filming her cameo for the first episode. All in all, it looks like this new medical drama is getting off to a pretty solid start.
Hopefully, Romantic Doctor Teacher Kim will begin on its planned premiere date, but with another baseball game planned next Monday, another episode of Moon Lovers: Scarlet Heart Ryeo may again be postponed. SBS's upcoming medical drama Romantic Doctor Teacher Kim is set to start airing on November 7, as the next Monday-Tuesday drama after Moon Lovers: Scarlet Heart Ryeo.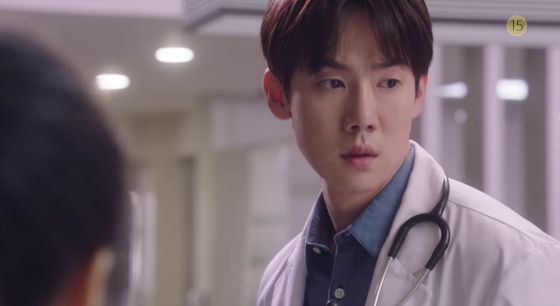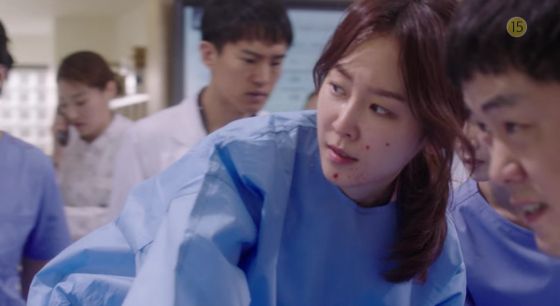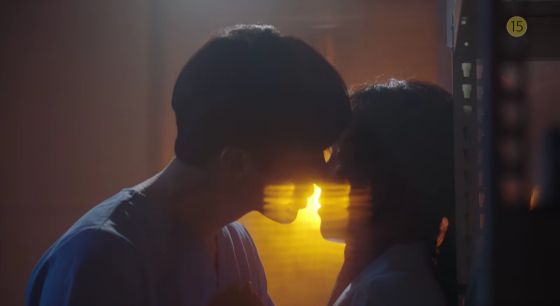 Via BizEnter, XSports News
RELATED POSTS
Tags: Han Seok-kyu, Romantic Doctor Teacher Kim, Seo Hyun-jin, Yoo Yeon-seok