Shin Ha-kyun and Sung Joon join assassin Kim Ok-bin in new action film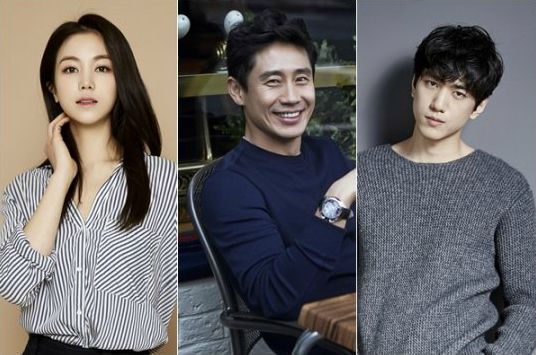 Originally titled Seven Secrets, the new action-thriller film Evil Woman, described as a La Femme Nikita-esque tale about a female assassin, has secured Kim Ok-bin (Yoo-na's Street) as its lead. The director has also changed from Hong Ki-seon to Jung Byung-gil, who created the award-winning 2012 suspense movie Confession of Murder. Similarly, this upcoming film is about a killer and the unraveling of her secrets.
Kim Ok-bin will play a trained assassin from Yanbian (a province in China with many Korean-heritage citizens). She comes to Korea and lives out her dream of having a completely normal life, until fate intervenes and her secrets are slowly unveiled. The two mysterious men in her life also have their own complicated pasts they don't want to reveal. Shin Ha-kyun (Pied Piper) plays her mentor, the master who trains his apprentice killers in their craft. This will be Kim Ok-bin and Shin Ha-kyun's second reunion, as they have worked together twice before in films Front Line and Thirst.
Compared to the two Chungmuro regulars, Sung Joon (Madame Antoine) is a relative movie newbie, despite having a couple films under his belt. However, he has gained many fans through drama miniseries like I Need Romance 3 and Discovery of Romance, and a supporting role in Evil Woman could be the thing that bridges his TV popularity into movie stardom. He is set to play a man with a hidden identity who watches Kim Ok-bin's every move.
Filming has already started for suspense-action film Evil Woman, and will continue for another four months. It is planning to be released in 2017.
Via DongA Sports
RELATED POSTS
Tags: Kim Ok-bin, Shin Ha-kyun, Sung Joon