A comeback program for Lee Young-ae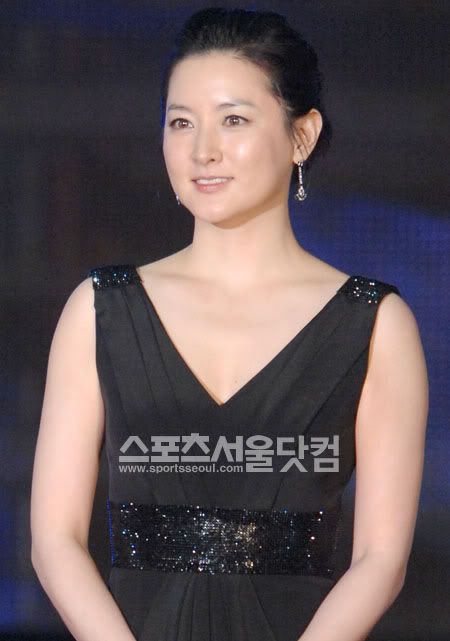 For being one of Hallyu's top actresses, Lee Young-ae, also known as CF queen (others have laid claim to that title, but Lee Young-ae has approximately 240 CFs to her credit in 17 years), has remained out of the spotlight for the past three years. Her last film was 2005's Sympathy for Lady Vengeance and her last drama the Hallyu hit Dae Jang Geum (Jewel in the Palace), which ended in the spring of 2004.
(For a while, her name was bandied about as the female president role in the high-profile drama Daemul, but that role went instead to Go Hyun-jung before the project ultimately fizzled.)
Lee Young-ae did make a surprise appearance last May on the variety program Infinity Challenge, but otherwise has remained out of sight. Apparently she's also turning down any personal interviews, only choosing to discuss her work. So it's a bit of a change hearing that she's making a "comeback" not through her acting but via an MBC special documentary program called "I Am Lee Young-Ae." The special takes a look at Lee's long career, offering viewers a "frank look" into the actress' life.
I Am Lee Young-ae airs on September 26.
Via Newsen
RELATED POSTS
Tags: comebacks, Lee Young-ae