Jung Seok-won cast in Dr. Champ
Jung Seok-won (Shining Inheritance, High Kick Through the Roof) has just been added to the cast of Dr. Champ, as a top Judo athlete. And well, if the picture below is any indication, he definitely looks the part.
The SBS Monday-Tuesday drama stars Kim So-yeon and Uhm Tae-woong as doctors in an Olympic training facility. The drama is being described as a "human-sports-medical drama." What's with all the genre-mash-ups lately? Well, I'm fairly certain "human" isn't a genre so much as a species, so in case you thought Uhm Tae-woong was going to be Dr. House to a bunch of monkeys, it's still pretty much what we're expecting.
Jung Seok-won will be playing the role of Sang-bo, a top judo athlete who has already made a name for himself in the Asia Games and the Olympics. He will be a direct rival for Ji-heon, played by Jung Kyeo-woon.
Jung is actually a former stuntman from an action school, and is skilled in scuba diving, hapkido, taekwondo, fencing, and judo. Thus he will be shooting most of the stunts for his character himself.
He's also starring in the Hwang Yoo-shik film The Beast, an action adventure about a trooper who rescues a kidnapped model. Heh. Some plots are just asking for mockery.
Dr. Champ airs September 27, after I Am Legend.
I mean, really. Are words necessary at this point? Buh?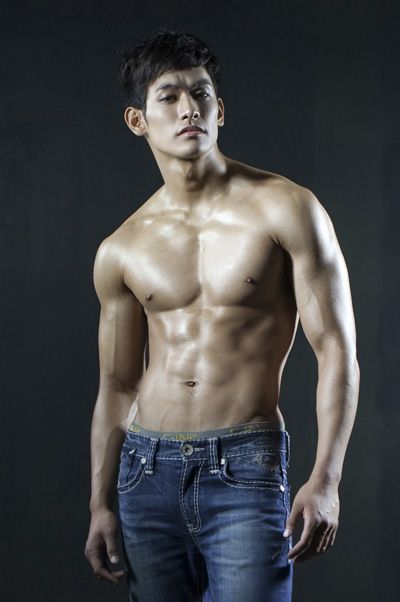 Via Hankook Ilbo
RELATED POSTS
Tags: Dr. Champ, Jung Seok-won, Kim So-yeon, Uhm Tae-woong