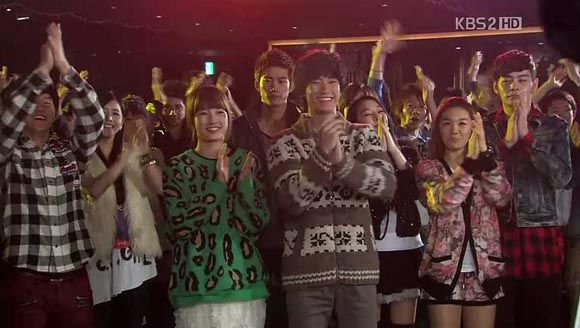 Just a reminder to you all who'll be in the LA area this weekend: If you're going to KCON 2013, drop by the "World of K-Drama" panel on Saturday, August 24, where we'll be chatting with actor Sean Richard Dulake (Athena, Jejoongwon) and director Kim Won Suk (Monstar, Sungkyunkwan Scandal).
The panel will be at 11 am in Tent 1. We plan to be around all day so if you can't make the panel but want to chat, flag us down (or tweet us)!
As mentioned, we'll also be hanging out in Koreatown on Friday evening for a somewhat impromptu (code word for last-minute, unorganized) meetup. So drop by the Koreatown Plaza on Friday, August 23, from 6-8 pm, and chat with us and other fellow drama-lovers.
Come find us at the food court area on the first floor, and if it suits your fancy, you can also stock up on your ramyun supply at the Plaza Market or pick up some CDs at the music store. The Koreatown Plaza is located at 928 South Western Avenue and has its own parking garage.
Tweet us during our flash meetup or KCON:
@javabeans
@girlfriday_db
@gummimochi
@HeadsNo2
Hope to see you this weekend!
meetups