SBS cuts drama programming, reshapes weekend lineup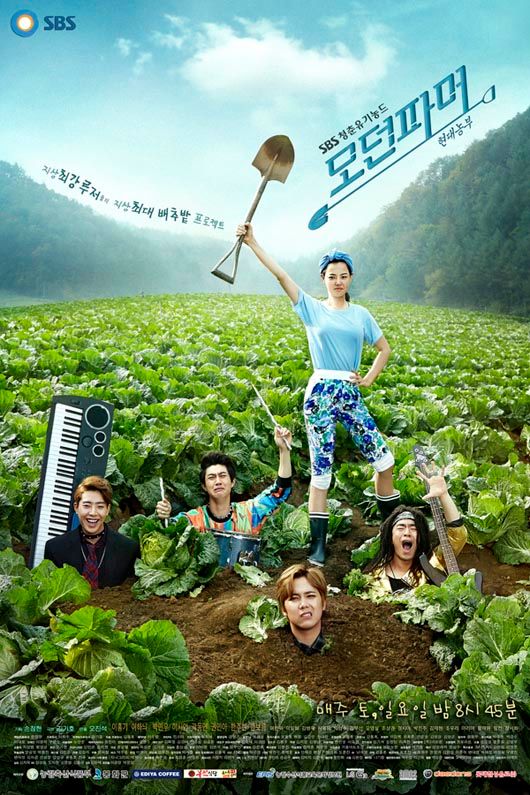 SBS is cutting its weekend drama programming in half in the new year, taking its current Saturday-Sunday lineup of back-to-back dramas down to merely one drama hour each night. Wow, I'm surprised at the move, because I've just expected that weekends would forever be the day when the broadcasters do family dramas back to back.
However, SBS announced on the 16th that they will be nixing the earlier hour (the one that started at 8:45 pm), leaving intact the later 10 pm slot. Currently, SBS is airing Modern Farmer in that hour (Birth of a Beauty has the later timeslot) and there are already two dramas in the works to follow, The Family Is Coming starring Jin Yi-han and another called Serialized Divorce Lawyer. In May, the slot will be given up to non-drama programming—perhaps variety or current events, though SBS is undecided as of yet.
I suppose you could look to low ratings as the cause of the decision, as with all things in dramaland these days. The earlier hour hasn't been great for SBS all year; it's basically pulled in single-digit numbers since Passionate Love, which ended in March, which was followed by Feel-Good Day, which got shortened. Even last year when Wonderful Mama on the air, SBS was dogged with rumors of its doing away with its weekend slots.
On the one hand, SBS has had this weekend format in place for 23 years, so perhaps it's a bummer to see the end of an era. On the other hand, starting in May the remaining Saturday-Sunday slot will be given over to miniseries—and I am completely in favor of fewer long family dramas (which tend to be very formulaic) and more miniseries. So if SBS is cutting dead weight to give more attention to (hopefully) fresher material, I certainly see the silver lining in the situation. Better to attempt to innovate than cling to a dying model and bleeding money. We hope.
Via Osen
RELATED POSTS
Tags: drama production