Spill the Beans: Cultural insights and the not-so-good old days of drama watching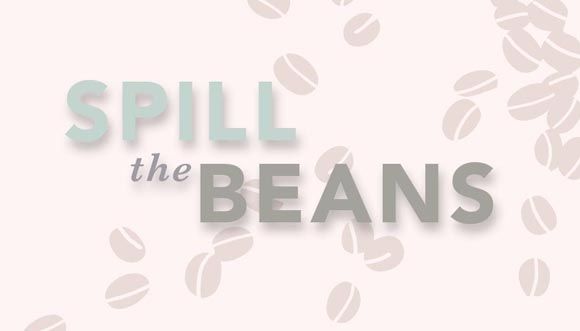 Social obligations? Puh-leez. Drama addiction always wins.
To submit your story, email us your stories, and we'll keep sharing them as long as you guys keep sending them in.
Mekko is Hallyu personified—it all starts with dramas, then the food, then the culture. Who can blame her for choosing a major that enables her addiction?
So here's my drama addiction story.

First of all, I'm going to admit that I don't really watch that many dramas nowadays. Also, I have started more dramas than I've finished, and tend to drop out at the eighth episode, where I feel like the external machinations generally start up.

But onto the actual story. My junior year in high school, a Vietnamese girl got a few of us to watch Boys Before Flowers (I know, I know, classic first drama) illegally on Youtube. I loooved it, especially because I'd read the Hana Yori Dango manga, and couldn't control myself, and finished it without the rest of the girls I was watching it with. Next came Goong because I loved the comic, and Playful Kiss, which I hated, and couldn't believe I finished. I can't even remember all the dramas I watched at this point. All time favorite though, and the only one I've watched twice: Soulmate. Looooove it.

So, my addiction continued into college, but I also started to get really into South Korea as well. In addition, I realized that I was missing out on a lot of cultural depth while watching dramas, after realizing how skewed foreign perceptions of the U.S. are after watching American television. So I started doing more research, and really got interested in Korean culture and society.

My freshman year, when you started doing recaps of 1 Night 2 Days, back in season one with Kang Ho-dong, I got crazy addicted, and watched every single episode of the show. That led to a variety show addiction, where I was watching five or six variety shows weekly.

But the real point of this all is, it came time for me to declare a major, and I really had no idea what to do. Then I looked at my RSS feed, and realized that everything I read was about Asia, especially Korea. So I declared as an Asian Studies major. Admittedly I speak Chinese and not Korean, and a lot of my interest in Korea is because of the South, but sometimes I wonder if I would have declared Asian Studies if I hadn't watched Boys Before Flowers.

So now, I actually got a job at a Korean restaurant because of my weirdly deep knowledge of Korean culture, pop and otherwise, am about to graduate with an Asian Studies degree, and am going to China next year, with plans to go to Korea afterward. I definitely had friends, especially Chinese and Korean, who helped me along the way, but whenever I tell the story about my passion, it starts with that friend having me watch Boys Before Flowers.

Also, Lee Min-ho, you might have lost my heart to Park Seo-joon, but you're still my first! And probably the best. <3
We all have the internet to thank for making dramas readily available. Thatdoublenine tells us the all-too-familiar tale of "Hello drama streaming, goodbye life."
Hello, I'm from Singapore. When I was about ten, the Japanese wave (of dramas/pop culture/everything Japanese) started to give way to the Korean wave. Our public free-to-air channels started showing Korean dramas after the evening news. And that was when I started watching Korean dramas.

In 2003, there wasn't a computer in my house. Although internet was already readily available, there still wasn't a need to own it. We used the lined telephone, the TV, and the radio. Those were the days. I didn't have an email address, I didn't even know Youtube existed. (Or did Youtube come out later?) Oh, and my family did not subscribe to cable TV either.

So the weekly dosage of Korean dramas on TV were really precious. I remember watching All In, Stairway to Heaven, Autumn in My Heart, Winter Sonata and Love Letter completely on free-to-air TV. Then I would watch the reruns too.

But that was how I got introduced to Korean dramas. When they aired on TV, they were airing the versions dubbed in Chinese. Before I discovered the dual-sound system, I was watching everything in Chinese.

Three years later, my family subscribed to broadband and bought a computer because I needed one for school. But that was when it went beyond control. The addiction, I mean. With internet, the number of dramas I watched weekly increased exponentially.

I watched drama after drama. Before a drama would end, I would start sourcing for another drama to watch because I hated the idea that I had nothing to watch, nothing to depend on when I needed to daydream or escape reality for a while.

For some dramas, I secretly wish they would make a second season. I especially remember when they announced they'd do a sequel for Answer Me 1997., I was overjoyed and went crazy telling my colleagues about it, and they just stared at me blankly. I was like, ok whatever, you are the ones missing out all the fun. The "husband hunting" game can be really fun, you know?
Looks like Autumn in My Heart has made converts out of many of us. It proved to be just the gateway drug for Nancie, who discovered the wide wide world of variety because of it.
I first started my drama addiction during my freshman year in high school. My friend's mom rented a Hmong-dubbed version of Autumn in My Heart. I fell in love. I was happy, sad, angry, mad, you name it, I felt it. After watching the shortened Hmong-dubbed series, I had to find the original.

We scoured the city and found an Asian movie rental store. We became members and rented every Korean movie and drama we could get our hands on! This lasted on and off for about four years. I remember staying up late watching and researching my husband on TV (Kwon Sang-woo, from Stairway to Heaven) every night and then going to school in the morning dead tired—but it was sooo worth it!

Anyway, I graduated high school and didn't watch any dramas for seven years. I cut myself off (mainly because of college and streaming sites not always working, plus I got married, had kids, and a full time job). It's been about four years and I've watched or read recaps of every drama that's been out since 2005 and onward. I'm a premium member of the top streaming sites. I watch dramas as they air, and juggle all of them at the same time. No more drama marathons for me—that's for rookies! Of course, I do read the recaps on here for less interesting dramas (thank you for the recaps!) and since I've watched everything up to date, I have to watch all the available online TV variety shows—Running Man, Happy Together, Infinity Challenge, 1 Night, 2 Days, We Got Married, etc. (Yes, I consider myself a professional k-entertainment watcher!)

So now my life kind of revolves around kdramas, kshows, Mnet America (e-news!), my kids… and the husband! Haha. It's gotten so bad that my kids say "Araso" ["I understand"] whenever they agree with anything!
BeckyAnn94 is yet another witness to the wonders of readily available dramas on demand and another jjajangmyeon convert. Anyone have a good recipe to share?
My good friend was introduced to the drama My Name is Kim Sam-soon via a friend through Youtube while living in Cambodia. This friend then introduced the show to me after she had gotten me hooked on British shows, like Sherlock and MI-5. My entertainment over the years had largely been television dramas and movies from around the world dating back to a movie called Waterboys from Japan. I even went out and got a rental card for the video store in Little Tokyo, where I live. So, this phenomenon of watching TV and movies in other languages with subtitles was not new. I even watched some Italian mini-series on Netflix called The Best of Youth.

However, when my friend introduced that show, I marathoned it and then went looking on the web for more like it. I found this blog, which largely introduced me to recommendations for other shows to watch after that. I watched the Daniel Henney/Uhm Jung-hwa movie, Finding Mr. Perfect, right after. Thanks to new technology, access to these shows is easier than it used to be. I love learning languages and cultures and am in graduate school where this is important for the work I am doing, so it has been a boon there (though I have to remember like you all point out here – this is not a full picture of reality in South Korea). I have started learning Korean, and watching novelas in Spanish to improve my Spanish, so that I can better understand what I'm hearing.

Aside from wanting to go to Korea, these shows make me crave things like jjajangmyeon and ddukbokki way too much. I do live in a part of the U.S. where I am surrounded by access to foods from around the world, so thankfully I can find restaurants that sell them (though surprisingly not a lot of restaurants here sell jjajangmyun). Next step is to learn how to make it myself!

The show I've liked the best is really the Answer Me series. Love those!
Good friends give you dramas when you're feeling down, but then it's their responsibility to take them away when you need it. Cutiepie proves that you don't necessarily need the dramas themselves to feed your addiction. (Psst, we love you too.)
Hi Dramabeans,

I am really excited about writing to you guys for a Spill the Beans post. I am a medical student and am currently preparing for postgrad exams after completing med school. So, my drama addiction started in my third year of med school when I was totally depressed about my second year med school results. I got my first dramas through my bestie in my hostel. She just wanted to cheer me up and gave me Boys Before Flowers and Personal Taste, saying that the first lead is not that handsome in the first drama but looks sooo good in the second. I was like, "Whatever," and started watching.

I got addicted, and used to run to my hostel room during my lunch breaks, after school, and even skipped my classes. Then my addiction progressed slowly with me collecting dramas from everyone in my hostel and marathoning them without sleep. When it was time for my exams my bestie couldn't control my addiction, so she stole my laptop and returned it to me after my exams. But little did she know that I'd found a treasure island of recaps (Dramabeans), and would read recaps during breaks.

However, I passed med school with flying colors, but my addiction didn't stop there. I leisurely watched my favorite dramas as well as live broadcasts of new dramas during my one-year internship. By this time, everyone in my family became accustomed to my kdrama madness and fangirling that they started joking that I'd definitely marry a Korean person. My parents are so convinced that they are actually afraid that I might marry a Korean person due to my addiction since my school has a lot of Korean students in their exchange program.

Nevertheless, I am happy about my addiction to kdramas, kpop, k-variety, but mostly my love for kdramas is due to Dramabeans, since you guys are soo awesome that I read your recap after watching an episode to enjoy it that much more. You guys were like saviors for me when I didn't have a laptop or internet. I give my warm regards and best wishes to you guys and your families. My love for Dramabeans and kdramas will never die. Love you guys. Xoxoxo.
Going from Gossip Girl to Boys Before Flowers is an odd combination to be sure, but I'm sure Itenoria isn't the first to lose her contacts while crying her eyes out to a drama.
Thinking of my addictive tendencies and how I've always said I would never do something again only to get sucked into history repeating itself has me laughing. Okay, to understand my story within its context, I will take a quick walk down memory lane to my undergrad days when I re-discovered anime. I watched an episode of the Sakura, Grandma Chiyo and Sasori fight in passing and decided that I liked Naruto and was going to watch it. What that led to was me meeting my present best friend who gave me all the episodes of Naruto early years and Naruto Shippuden and Bleach episodes. She also added the manga so I could be caught up to Orochimaru-Sasuke saga of whether he would or wouldn't finally get an Uchiha body. So I spent the two months of my summer break watching all episodes of Naruto and Bleach and reading up on the manga as well. I looked like a raccoon and made a vow that I would never do that again. If I smelled something that looked like it was going to set off my addictive tendencies, I was going to walk away. (*Lmao*.)

So, things calmed down slightly, I continued watching amine, wondering why all those fine boys don't show up in real life or my TV screen. Then one day, I saw an article on TV shows to watch and there was Boys Before Flowers, which the author said you would enjoy if you loved Gossip Girl. Now, I loved Gossip Girl (primarily Chuck and Blair, they were TV's version of Sebastian and Catherine), so I said, why not? What's the worst that can happen? (*gives side-eye to Delusional Me*)

Well, the worse thing that happened was that at first, I found all the fine boys of anime right on my screen. Secondly, I decided it was all right, not mind-blowing but all right, so I should go out to see other kdramas that I would love. Thirdly, I found those kdramas, from Coffee Prince, to City Hunter, to Sungkwukwan Scandal, to I Hear Your Voice, to The King 2 Hearts, to Healer. I started on all of them and couldn't stop. Having raccoon eyes has become a common occurrence on weekends and most weekdays. My boyfriend has learned to let me be when I ignore him for days on end because I just have to know if Choi Dal-po finally figures out that he has to be with In-ha, even if her mother is a grade A "act." I even turned down a job offer just because my present job allows me to have flexible hours (benefits of being creative in an advertising agency), and my seat is away from the door so I can watch my dramas even while at work. Heck, I even terrified the head of my team when I cried so hard my contacts shifted while watching The King 2 Hearts, and I had him inspect my eyes to figure out where my contacts shifted to because I couldn't see. My common refrain at work is "What kind of shows do you like, I can recommend a kdrama to fill that need," and I wear my Kdrama Addict crown with pride.

And the best part is that my best friend got back from getting her masters in the United Kingdom, and I made her a Top 30 Kdrama list (perks of knowing exactly what kind of storylines she would like) and told her to watch them in the order I numbered them. Started her off with I Remember You because she loves her some sociopathic but highly intelligent leads in her storylines and boom, she started sinking. She won't admit it yet, but she has. She's finished I Remember You, Sungkyunkwan Scandal, and is just about done with Oh My Ghostess. Next on her list is Coffee Prince, You From Another Star, and then City Hunter. I shall make another drama addict yet. Buahahahaha.

So, I guess what I'm trying to say is: Hello everyone. I'm Itenoria, and I'm an addict. And damn proud of it.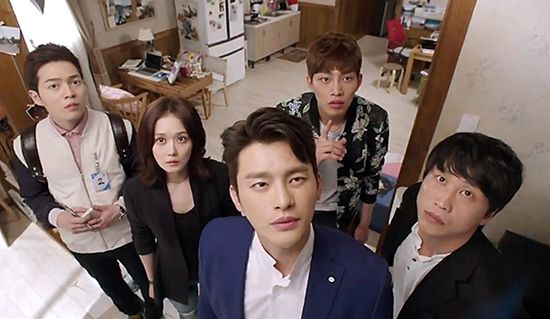 Luckily for SnehaM, Heirs didn't turn her away from the joys of kdrama.
I only started watching kdramas in the summer of 2014, so one could say I'm a newbie. One of my friends gave me a bunch of them to watch over a long summer break before my last year as a postgrad student. One was Heirs and I hated it, but that never stopped me!

I started watching on mute first, then moved onto earphones and late night viewing, all because I didn't want my family to think I was weird. Then I started downloading, but eventually overloaded every hard drive we had. Finally, my family upgraded their internet plan to accommodate my addiction!

I must have watched around forty shows in just the last year and am up to date on all the current shows being recapped here. My current favorite is Answer Me, 1988! Suffice to say, my family's derision didn't deter me in the least on my journey to all things Korean. I'm even learning Korean now, and no one I know cares anymore. A toast to Dramabeans for being my salvation!
With dramas around, it's a wonder anyone can take us on any vacations at all, as Soulplume explains:
I first heard of Korean dramas from a friend in high school. She introduced me to You're Beautiful. My friend was really excited as she was telling me how cute the last episode was. And you know we've all had this kind of past—telling our kdrama addict friends how ridiculous it must be to be a fan of them. I actually wondered why she was swooning over a guy weirdly named Hwang Tae-kyung, haha. I wasn't familiar with Korean names at that time, so I thought the name was really weird. Looking back, I know I ate all my words about dramas being ridiculous. Yeah, I even had a feast.

I started searching for other kdramas then, all the while hoping I would find good ones, since I didn't want to invest twenty or so hours of my life over a disappointing drama. Along the way, I found Dramabeans. Kudos to you, awesome recappers! Anyway, I can totally relate with those who've stayed up until 2-4 in the morning, watching dramas under your blankets so your mom won't notice; to those who've managed to place drama watching in their schedules in spite of floods or exams; and to those who even tried studying Korean. High five, guys!

For me, 2015 was actually a nice year to watch K-dramas. I found lots of good ones this year, and I also found a site where they upload episodes immediately after airing it in Korea. I only used to watch dramas that have been over for like a year or two already, so I felt "honored" (hahaha) to be watching ones that are currently airing in Korea. Also, this year, I've found a drama boat where I'm totally onboard: Answer Me 1988. And just this week, my friends witnessed how frigging addicted I am.

Just this Monday, my friends and I went to a famous resort, about five hours away from home. However, since the night before, I had been dying to see episodes nine and ten of Answer Me 1988. But since I knew English subs will only come on Tuesday and I couldn't wait any longer (even if it's just for a day), I watched the raw episodes while we were on our way to the resort. Even if I know only little Korean, I managed to guess 60% of the episodes correctly (with the help of Dramabeans, of course). All the while, my friends kept bugging me to join their conversation in the car, but since I was watching, they didn't persuade me. Then, during the latter part of episode ten, when Deok-seon asked Jung-hwan if she should go on a blind date and he replied, "Hajima" ["Stop"], I totally lost it in front of my friends, hahaha. I started screaming till I was almost breathless. My face turned red. I hugged my seatmate while shouting, "I love you, Jung-hwanieeee!" And their reaction was priceless. Their faces were like, "What the hell?" Hahahaha. To my dear friends, thank you for bearing with my addiction. All for K-drama love! <3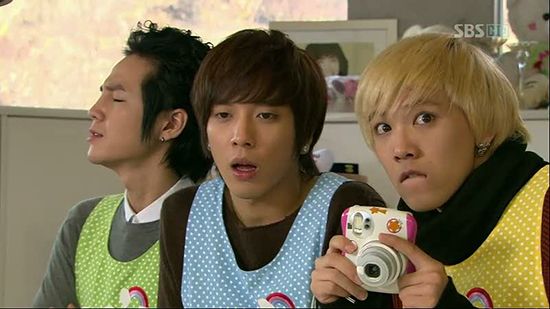 Sometimes real-life friends don't understand the wonders of kdrama. Glad you found a welcoming community in Dramabeans, Erma!
Hi Dramabeans,

I'm more of a silent reader, but reading all your funny and witty comments (especially javabeans and girlfriday's), I cannot hold myself in anymore. Now I feel like more of a loner because I'm a kdrama addict, because most of my friends ignore me completely when I talk about the dramas I am watching and just watched. But what can I do, it's like being able to share a wonderful experience with others, but they don't appreciate it! I guess I can't talk about something without relating it to Korean dramas and Korean culture. What should I do?

I got addicted to Korean dramas when I watched The Moon That Embraces The Sun on our local TV station, dubbed in our language, of course. I was hooked, although I found Korean dramas overrated before, because Taiwanese dramas were the first to be introduced in our country. (Which is also the reason why I can never watch Boys Before Flowers, because I don't want to ruin my love for Shan Cai and Daoming Si from Meteor Garden.) The Moon That Embraces The Sun commenced my conversion to being a Korean (drama addict), and sometimes I would dream about being born Korean.

Anyway, I bought a DVD with English subs and since then, the scenario where I stay up all night is not new in our place. It wasn't until I watched Rooftop Prince that I stumbled onto Dramabeans since I bought a DVD labeled Rooftop Prince (not a good sign, right?), where most of the subs were so confusing it made my head and heart hurt. So I heard about live streaming and searched it on the net, only I couldn't download or do anything useful, then ta-da! I found you, and since then, I never watch kdrama without saving your recap and comments first for offline reading. I sometimes found it odd that most of the time we had the same views, and I didn't watch a drama unless you said it was a nice and enjoyable one. I love you Dramabeans, thank you very much for coming into my life.
It warms my heart that sageuk is what brought Barbara on board the drama train, and that dramas allowed her fond moments with multiple generations of her family.
My kdrama addiction started around 2008. But first, I need to explain my gateway drug: anime. Years before I ever heard of Korean dramas, my two youngest children introduced me to Naruto. Actually, my son said, "Listen to this music, Mom. I think you'll like it." The title was "Wind." It was a cartoon theme! But I did like it (especially the 5/4 beat). He and his younger sister used to watch Japanese animated shows on their computer. However, I did a search and found I could watch them on our larger screen TV, if I didn't mind watching the commercials.

Soon afterward, we bought a subscription to an anime streaming site and I watched my "toons" ad-free. I started noticing my youngest daughter was watching live action subbed shows occasionally with my membership. The one I remember most was High Kick. She'd laugh and I'd think "How silly." And when she left I'd turn back to my anime.

One day I commented that her "Korean soap opera" show was such a waste of time. "They have historical dramas on here too, Mom," she said. I scrolled through the menu, found Dae Jang Geum, and was hooked after the first episode. After that I watched Queen Seondeok (still a favorite) and every historical drama that the site had on their schedule. My first non-historical drama was My Name is Kim Sam-soon. I told my daughter, "You have to watch this!" We bonded over kdramas.

Then my mother, who was ill, came for a short stay over Christmas—mostly to give my nephew and his wife, who were never her majority caregivers, a break. At the time I was watching Best Love. My mom watched with me, and when it came time for her to leave, we hadn't finished all the episodes. She asked me to let her know how it ended and who the heroine chose. I tried to explain what happened, but soon decided I needed to send her a link to a recap. In looking for episode summaries I found Dramabeans, and have logged on here multiple times a week to catch up on all things Korean dramas.

My mother passed away soon after, but I have sweet memories of watching TV with her. And my daughter and I share our addiction too. As for anime? I don't think I've watched one in years.

RELATED POSTS
Tags: Spill the Beans