Lee Yo-won returns to the big screen with warm family movie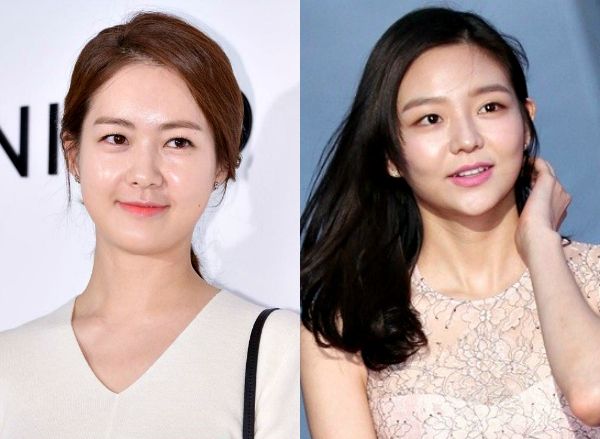 Lee Yo-won, Esom
No matter what Lee Yo-won takes on next, it'll be hard to top her hotheaded character in Ms. Temper and Nam Jung-ki, which people are calling her rediscovery role (though honestly, she was plenty discovered before, as a regular leading actress in dramaland). I do think she turned a corner with edgier characters beginning with Empire of Gold, and Ms. Temper only solidified the fact that she should only ever play badasses. So is it a little weird that I hope she's not playing a nice older sister in her new family movie?
Lee will be returning to the big screen in the new movie Youngest, about four siblings: Funny character actor Jung Man-shik (Entertainer) has been cast as the eldest brother, Lee Yo-won will play the second child, Esom (Like for Likes) will be third child, and the youngest sibling will be child actor Jung Joon-won (he was most recently in A Melody to Remember, but I remember him as young Lee Seung-gi in Gu Family Book).
Wow, that's a thirty-year age difference between the first and the last child, at least with the actors' real ages. The movie's title is a colloquial word for the youngest sibling, often a late baby, so that makes sense that he'd stick out for being considerably younger than the others. There isn't a lot of plot information, other than the fact that it's a warm human drama about the four siblings.
Lee Yo-won's character will be a passionate reporter, and Esom will be her unemployed younger sister who dreams of working in the movie industry. I'm looking forward to the sister relationship — I like Esom's quirky vibe, and Lee Yo-won's on a hot streak lately, so hopefully it's a meaty role.
Directing is Ma Dae-yoon (Real Fiction), and production will begin shortly for a release later this year.

Jung Man-shik, Jung Joon-won
Via TV Report, IS Plus, Star News
RELATED POSTS
Tags: Esom, Lee Yo-won