Summary: Dal Ja's Spring, Episode 1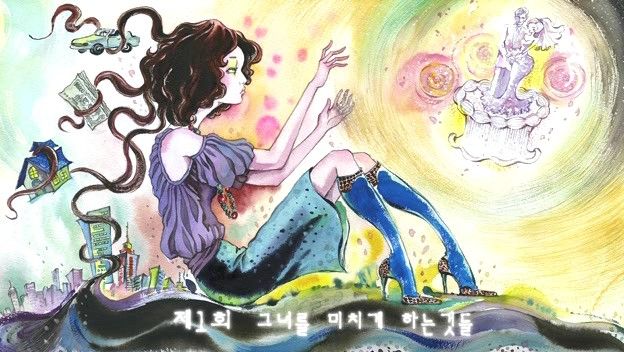 So I've been writing these episode summaries for Dal Ja's Spring on soompi — a site to which, if you are a kdrama fan and are yet unfamiliar, you must hie on over and acquaint yourself immediately. Since I wrote up recaps for many (though not all) episodes, I figured I'd post them here as well. Why let hours of perfectly useful procrastination go to waste, right?

Episode 1: "Things That Drive Her Crazy"
OH DAL JA (Chae Rim) is 32 going on 33, successful and competent in her career as a mid-level manager of a home shopping channel. She's stumbled her way through her twenties, making mistakes left and right, and learning her lessons, it seems, a bit haphazardly.
Currently, she lives alone in a nice apartment and makes a decent living, but has never been in a serious relationship. On the cusp of turning 33 (Koreans consider themselves aged on New Year's Day, rather than on their birthday, which is why they measure seniority by birth year but not so much actual date of birth), Dal Ja is the dreaded old maid of modern Korean society — capable, attractive, and self-sufficient, but still seen as somehow inadequate because she is without boyfriend or husband. Kind of like Bridget Jones, except without all the alcohol, dating, and sex to take the edge off spinsterhood.

That is, until she finally works up the courage to ask out the co-worker she's been pining over since her first day on the job eight years ago: Shin Sae Do, a PD (producer-director) at the network. Blind to his playboy tendencies, Dal Ja blissfully indulges in her first romance, despite missing crucial signs that their relationship is doomed — signs that anyone else with the least bit of dating experience would recognize off the bat.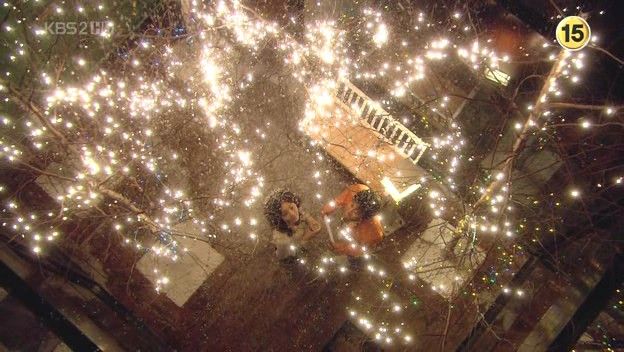 Needless to say, it isn't very long before Dal Ja's romance comes crashing down around her when Sae Do decides their other co-worker, the glamorous show host Wee Seon Joo, is more his type. He breaks up with her coolly, and Dal Ja, needing to save face, determines to play off her rejection lightly. Unfortunately, she runs into Sae Do and his date in a hotel bar, and her pride and sense of self-preservation force Dal Ja to insist she's there to meet her date as well.
At a loss for a readily available male to phone to come to her rescue, she settles for calling someone she met earlier that day: Kang Tae Bong (Lee Minki). He'd given her his card earlier when he accidentally collided into her in the street and broke her cell phone, and as Dal Ja is desperate to save face with her co-workers, she calls Tae Bong to be her fake boyfriend for the evening, in exchange for an exorbitant fee.
Tae Bong arrives at the hotel bar, and Dal Ja presents her handsome young "boyfriend" to Sae Do and Seon Joo. One awkward elevator ride later, she finds herself in a hotel room with her on-call boyfriend, crying into a bottle of Johnnie Walker.
The next day, Dal Ja's mortified to find that rumors of her dumping by Sae Do have been greatly exaggerated. Worse, they've spread throughout the office, and she's affronted at becoming an object of pity. Sae Do and Seon Joo tell the co-workers that Dal Ja has nothing to worry about, what with her cute younger boyfriend and all. Caught in her lie, Dal Ja is at a loss to respond to her curious co-workers. But out of nowhere, Kang Tae Bong arrives, announcing himself as her boyfriend, leaving Dal Ja mystified and frustrated as to just what the hell is going on….
(end of episode 1…)
Tags: Chae Rim, Dal Ja's Spring, first episodes, Lee Min-ki