From pretty boys to figure skates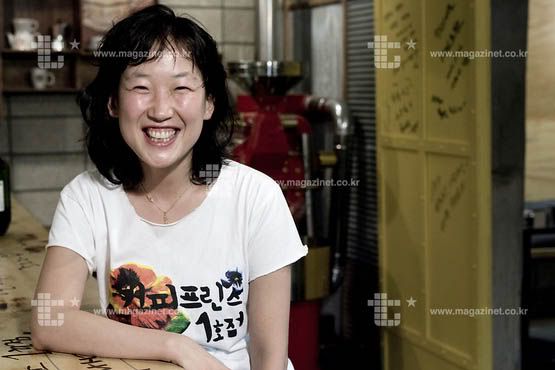 The adorably apple-cheeked director with the resounding belly laugh — Coffee Prince's PD Lee Yoon Jung, that is — is taking on her next project: a figure-skating drama for MBC titled Triple.
The drama may not be that much of a stretch for her; prior to hitting it big with Coffee Prince, Lee Yoon Jung directed the Olympic-sports-themed short series Taereung National Village, which also showed her trademark ability to mine small moments out of big events and highlight emotion with a humanistic touch.
The drama will likely air near the end of the year as a Wednesday-Thursday series, and centers around 18-year-old figure skaters who aspire to success in a competitive field. The drama's currently searching for its young female leads, and will cast till the end of the month.
Despite not having named its writer(s) or set its cast, you can be sure you'll get a few things out of a Lee Yoon Jung drama: lots of poignant moments and a great soundtrack featuring lots of Western artists amidst indie Korean ones.
Via Star News
SONG OF THE DAY
Bluedawn – "보옴이 오면" (When spring comes). If you recall, Bluedawn had a prominently placed song in episode 9 of Coffee Prince in that key nighttime beach scene. [ Download ]
Audio clip: Adobe Flash Player (version 9 or above) is required to play this audio clip. Download the latest version here. You also need to have JavaScript enabled in your browser.
RELATED POSTS
Tags: Coffee Prince, Lee Yoon-jung, Triple