Yoo Ji Tae travels the short-film circuit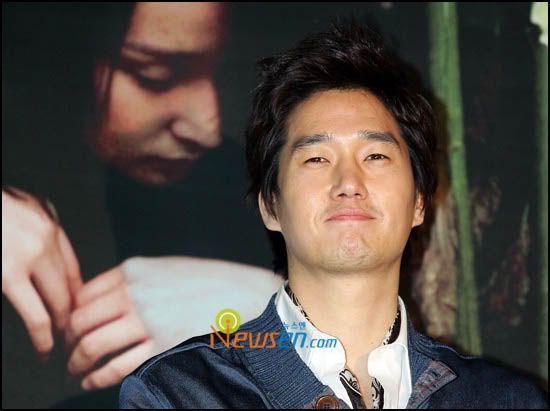 Actor-director Yoo Ji Tae (Oldboy, Hwang Jini) has had a rather successful run with his recent short film Out of My Intention, which just won a special contribution award at the Short Shorts Film Festival (SSFF), in its Asian category. The Tokyo-based film festival is one of the biggest short film festivals in the world (and is one of the qualifying festivals for the Academy Awards). This year, the festival selected 80 films to screen from nearly 3,000 submissions.
Out of My Intention is Yoo's latest of three short films, all of which screened at SSFF. Last year he was a judge in the competition section; this year he was invited as a special seminar guest. The festival explained that Yoo's award was given upon recognizing his passion in his work and his "wonderful contribution" to Asia's short film industry.
Out of My Intention was released for a theatrical run in Korea in March, and continues to the Mise-en-scène Short Film Festival in Seoul, which opens on June 26, where it will be entered in the competition section. (Yoo's debut short, 2003's Bicycle Boy, earned him recognition as a director, and his second, 2005's How Do the Blind Dream, won an award at the 23rd Pusan Asian Short Film Festival.)
SONG OF THE DAY
Nell – "섬" (island) [ Download ]
Audio clip: Adobe Flash Player (version 9 or above) is required to play this audio clip. Download the latest version here. You also need to have JavaScript enabled in your browser.
RELATED POSTS
Tags: directors, film festivals, short films, Yoo Ji-tae