Failed dramas still result in high star price tags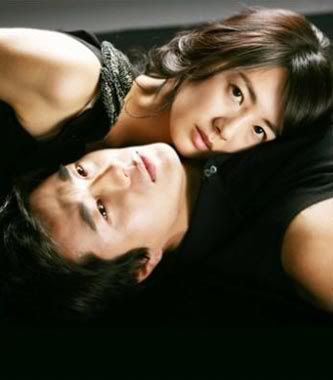 Bad Love, Rivals
Perhaps as a corollary to this discussion of why ratings are important, for better or for worse (usually for worse), here's an article that discusses one such ramification: actors who come attached with high price tags that the drama then is unable to recoup when a drama flops in the ratings.
(One thing to note: Despite the high numbers listed, Korean actors find most of their paychecks going to management companies, as actress Choi Jin-shil recently gained attention for mentioning. In the U.S., agents are only allowed to take 10% — though more fees get siphoned off to managers, publicists, lawyers, and the like — but that percentage is much higher for Korean celebs.)
Even if a drama flops, stars' asking prices continue to soar. It's not as though market theory applies, and those prices keep rising, defying logic. Even when a drama meets with crushing failure, hurting the production company behind it, a star's fee still climbs.

This year saw many dramas that failed to draw in good results or produce high ratings, such as the dramas Single Papa in Love, Bad Love, Rivals, Three Dads, One Mom, Who Are You?, Spotlight, I Love You, Robbers, and many others. …
SONG OF THE DAY
Rivals OST – "지켜줄게" (I'll protect you) by Lee Shin-sung [ Download ]
Audio clip: Adobe Flash Player (version 9 or above) is required to play this audio clip. Download the latest version here. You also need to have JavaScript enabled in your browser.

Three Dads, One Mom; Single Papa in Love
However, fees for actors cast in lead roles still skyrocket. These days, star actors are earning close to hundreds of millions of won per episode. A drama role that earned a star 2 million won [approx. $2,000] per episode in 1997 now brings in anywhere from 20 million to 100 million won [$20,000 to $100,000]. At an increase of ten to fifty times its former price in the last ten years, this is an astronomical pay hike.

For a star with a moderately recognizable name, a per-episode fee can be from 30 to 50 million won [$30,000 to $50,000]. For top stars, that number now is in the 100 million [$100,000] range.

Recently, Park Shin-yang attracted much attention for his asking price. He'd demanded his fee for War of Money up front from production company Lee Kim Productions for the drama's four-episode extension, a total of 620 million won [$620,000]. This amount converts to a per-episode price of 155,000 million won [$155,000]. That may be the fee for bonus episodes, but the fee for each episode [in the rest of the series] is still more than 100 million won [$100,000].

Thus stars' fees continue to climb without regard to how well a drama performs. Of the dramas this year, there have been far more flops than successes.

Robbers, Who Are You?
These days, the production environment for dramas is sliding into extreme decline. Although the star fees rise, there is a rapid decrease in those willing to invest or enter into product placement agreements.

Furthermore, production costs are shooting up, and aside from a few exceptions, there are numerous dramas that pull in ratings still in the single digits. For that reason, there are some outside production houses that produce one or two dramas, then die out. Here are symptoms of Hallyu beginning to wane, and our drama structure is heading toward deterioration.

In such a serious situation, our film and then drama markets may fall into decline, giving rise to the argument that the drama market is headed for crisis point.

Kim Seung-soo, secretary-general of the Production Company and Drama Producers Association, said, "We can no longer handle these soaring actors' fees. If we let this problem continue, the drama industry will collapse. We're even discussing among our membership if we can figure out a way to bind the fees for actors to 20 million won [$20,000] per episode."

It seems that the general consensus is that star fees are too high. Recently, a poll on a portal site posed that question, and among the 1,621 respondents, 95.3% felt that the prices were too high, 2.7% felt it was reasonable, and only 1.4% felt they were low.
Via My Daily
RELATED POSTS
Tags: Bad Love, Bulhandang/Robbers, drama production, drama ratings, Park Shin-yang, War of Money