Shinhwa to lose its second member to military service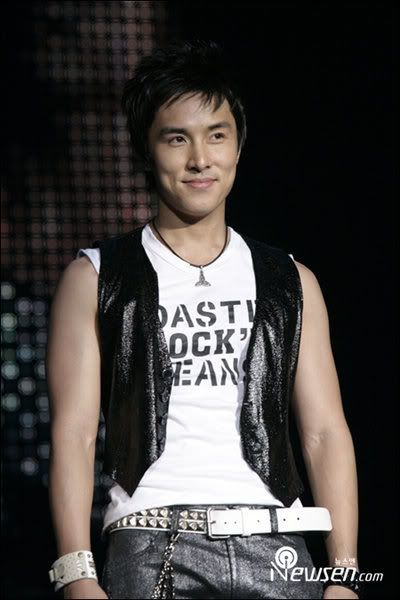 One down, four more to go. (Shin Hye-sung is exempt due to a bum knee.)
Following Eric's departure earlier this month, Shinhwa singer and actor Kim Dong-wan (The Person I Love, Taekwon Boys) will be enlisting for army duty on November 17.
According to his management, he is currently busy recording for his last album before he serves (wait, didn't he already collapse once from overwork earlier this year to rush out an album?). This last album will be a single, to be released in early November.
(You wanna know why a lot of kpop sucks? Well, I'm sure hurriedly rushing through last-minute recording to maximize exposure before army duty doesn't help any. I understand the sentiment, but come on — it's late October and they're recording for an album to be released in early November?)
I foresee a ton of new enlistments in the upcoming few months. You can practically see the new crop of up-and-comers champing at the bit to take over the limelight once their hyungs are sent away for the next two years.
Via Hankyung
RELATED POSTS
Tags: army duty, Kim Dong-wan, Shinhwa