Gong Yoo and friends at radio station launch
On December 5, currently enlisted actor Gong Yoo (Coffee Prince) was at Dongdaemun's Good Morning City outdoor stage to kick off the new military broadcast radio station.
Fans in attendance were excited to see the star after a year out of the spotlight. Other celebrities present included enlisted NRG singer Noh Yoo-min, singer Hwang Bo, singer Psy, J-Walk duo Kim Jae-deok and Jang Su-won, and Misuda ex-panelist (and horrible singer) Jamilya (or Djamilya). Unfortunately, fans were disappointed when enlisted ballad singer Sung Shi-kyung did not make an appearance.

Gong arrived at the new FM station wearing the uniform bearing his real name, Gong Ji-chul ("Gong Yoo" is his stage name, based on his parents' surnames) and saluted his fans. He thanked his overseas fans, saying, "It's because of those fans that I've become an international star." He also explained his regard for all military personnel, such as those who work in promotional departments within the military, because "even they hold guns and work as hard to protect our country as the soldiers… Please think of those servicemen as well."
Gong Yoo had served in active duty through October, after which he transferred his post to the PR department, where he conducts his radio show.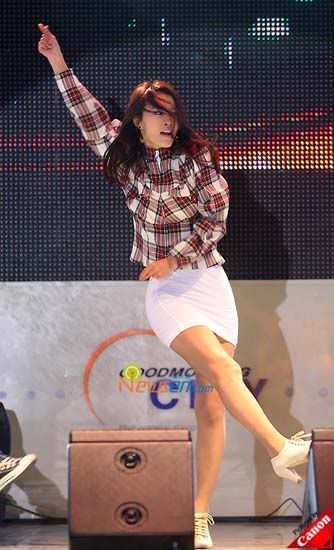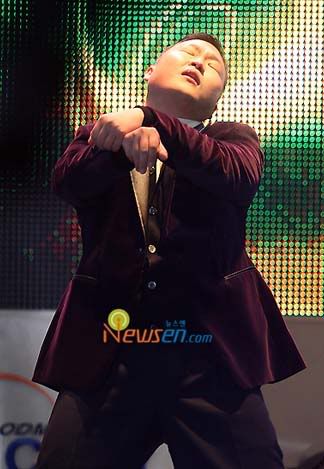 Jamilya, top. Hwang Bo (stayin' alive!) and Psy, middle. J-Walk's Kim Jae-deok and Jang Su-won, bottom
Via Mk.co.kr
RELATED POSTS