Donation angel Moon Geun-young strikes again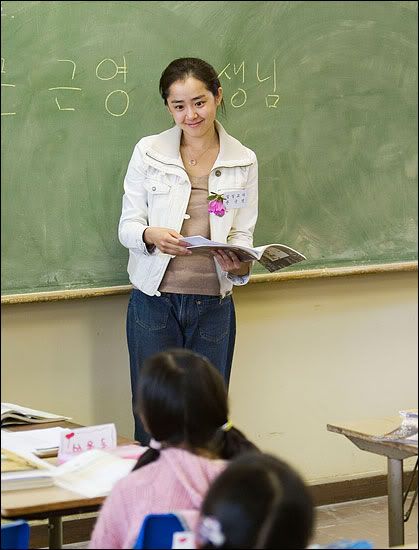 "Teacher Moon Geun-young"
Painter of the Wind actress and "Korea's Little Sister" Moon Geun-young has once again donated money (100 million won), this time toward a library serving the Korean community in Sydney, Australia.
The Han Geul Library provides Korean-language books for Korean children, and Moon has been involved in personally sending the library books for the past four years, but the news is just coming to light now.
She sent so many books over the years that the library actually ran out of room in the small private garage from which it had been operating. Hearing this, Moon got in contact with her uncle, who lives in Sydney, and last November a building was constructed using her 100 million won donation.

Han Geul Library in Sydney
Moon's younger sister is currently studying (in high school) in Australia. On January 10, cleaning day was held at the library, where the reporter spoke with sister Ji-young.
"Why are you cleaning on such a hot day, and on the weekend?"

"The Sydney Han Geul Library opens in March. My sister has hoped for this for a really long time, so I can't just do nothing. But wow, cleaning is hard."

"It's school break for you in Australia. Why aren't you visiting Korea?"

"Actually, Geun-young unni was planning to come to Sydney. But after she won [the Daesang] at the SBS Drama Awards, she's been so busy that she canceled. I'm super disappointed right now. I had so much to tell her when she came…"
In August 2006, Moon visited Sydney to see her sister, as well as her uncle's family. It was on that trip that she saw for herself the poor condition of the Korean language school, and also taught for a day.
The reporter conducted an email interview with Moon Geun-young, who answered questions regarding how she felt about the building of the library:
"It warms my heart to think that my friends at the Linfield Korean School could read books to their heart's content."
Regarding the Korean education of 1.5 or second-generation Koreans abroad, she said,
"I've talked about this with my sister. Koreans outside of Korea can learn and become familiar with two cultures, which I think is very fortunate. But I think if one becomes too overly preoccupied with one side, the other half has the possibility of being erased. In the end, that leaves one culture, doesn't it? Personally, I hope that doesn't happen. If I had the opportunity to take ownership of both cultures, I wouldn't want to give it up. Though there may be difficulties, I hope they can be proud of being Korean."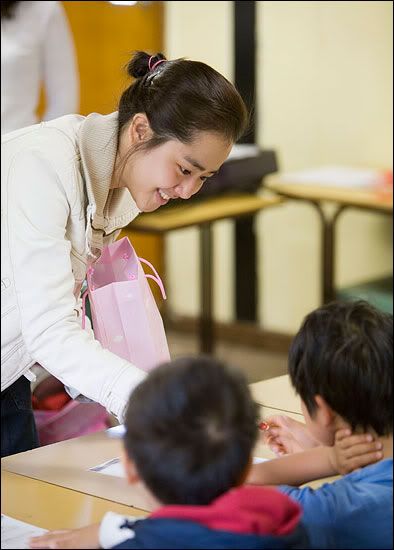 Via Oh My News
RELATED POSTS
Tags: good deeds, Moon Geun-young