Fans support Insadong Scandal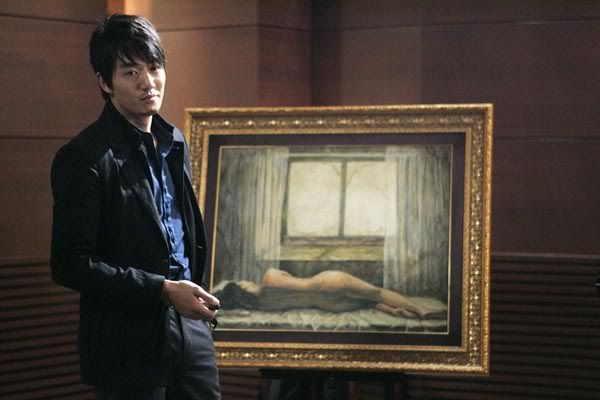 Kim Rae-won (Gourmet) and Uhm Jung-hwa (Seducing Mr. Perfect) are currently shooting their upcoming movie, the art-themed Insadong Scandal, and fans have been doing their part in making the filming process a little more bearable for their stars and the production team.
Recently, the film set in Busan was visited by 130 Japanese fans, who came to cheer on the staff and catch glimpses of the shooting process. As many do when visiting film sets, these fans came bearing gifts on the 20th, such as hot packs and gloves for the production members (as the weather was cold), as well as homemade snacks and cookies. A week later on the 28th, members of Uhm's fan club came by with more warming supplies like hand warmers, wine, and chocolate.
Not to be outdone, Kim Rae-won also presented his crew with gifts of cosmetics sets (he's currently the brand model for a cosmetics brand).
In the film, Kim plays one of the top art restorers in the country, while Uhm is a femme fatale-ish character who snaps up top artworks for her gallery. While this kind of character seems a bit typical of Uhm, I think she does tend to have good chemistry with her co-stars — she even tried to make a romance with Daniel Henney seem plausible in Seducing Mr. Perfect. (It wasn't — plausible, I mean — but that wasn't for want of trying on her part.) I'm curious to see how she gets along with Kim Rae-won, who I think is wonderful.
The film started shooting in November and is approximately 40% complete, and plans to release in the first half of 2009.
Via Sports Khan
RELATED POSTS
Tags: Kim Rae-won, Uhm Jung-hwa