A special White Day for Kang Ji-hwan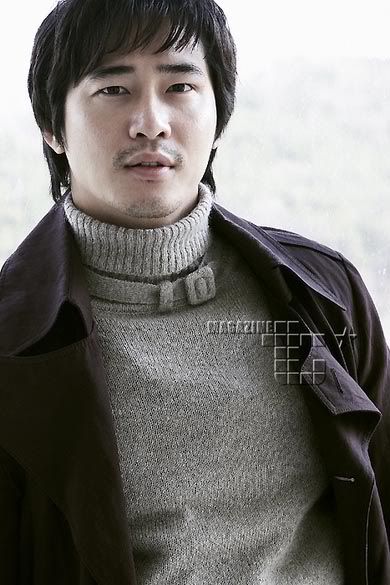 Kang Ji-hwan is busy preparing for his upcoming fanmeeting-slash-birthday-party, which will be held in Seoul on White Day (March 14; his birthday is the 20th). It'll be a large-scale meeting with 1,500 fans expected to attend, some of them from overseas.
Acting as MC will be comedian and actor Moon Se-yoon, Kang's Hong Gil Dong co-star; the two became good friends through shooting the drama together. The day will feature some of the usuals — a question-and-answer session, photo-taking time — but one source from Kang's side hinted that the actor is planning an additional "surprise event" on behalf of the fans.
Preview clips will be shown from Kang's upcoming movie with Kim Haneul, Civil Servant Grade 7. Also to be screened is a video called "Young Man in Tokyo, Kang Ji-hwan," which shows Kang over the course of two months he recently spent in Japan.
In addition to all that, there's bound to be a performance segment; we know Kang can sing (he started in musicals), and he has even been meeting with a vocal coach three times a week in preparation. (You can listen to him singing in the track below.)
March 14 also marks the Japanese premiere of Kang's A Movie Is a Movie (aka Rough Cut), while his latest role is for the Korea-Japan telecinema project, in which he is paired with Beethoven Virus's Lee Jia.
Via Segye
SONG (REPOST) OF THE DAY
Kang Ji-hwan – "그냥 아는 사람" (Just a person I know) from his drama Fireworks. Perhaps not strong enough to pursue a ballad career, but quite respectable for an actor, no? [ Download ]
Audio clip: Adobe Flash Player (version 9 or above) is required to play this audio clip. Download the latest version here. You also need to have JavaScript enabled in your browser.
RELATED POSTS
Tags: fanmeetings, Kang Ji-hwan