Project Runway Korea set to premiere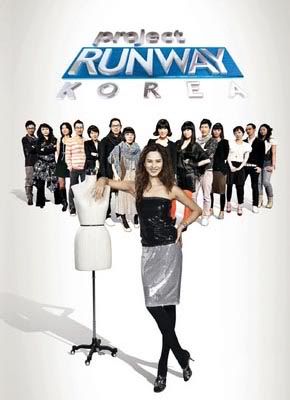 It was announced last year that a Project Runway Korea was in the works, and now it's all set to premiere on cable channel On Style this week. The program will air one episode every Friday at midnight, for a total of ten episodes.
Episode 1 was shown at a press preview on the 3rd, which showed similar format and sets to the American version. The competitive reality program features fourteen new designers and cuts one contender per week, with three finalists showing collections at Seoul Fashion Week in the spring.
Despite being adapted from an American program, it looks as though the challenges will be more suited towards its Korean designers and audiences (whatever that means).
Among the competitors are some designers who've studied at Western fashion schools, while others have learned in Korea. Some are older students who embarked on their dream a little later, some have been unemployed, one is a mother with a young baby, and so forth.
Host is supermodel Lee Sora, while other judges include designer Kim Seok-won and ELLE Korea editor Shin Yoo-jin. (Also present in Episode 1 is a former U.S. Project Runway contestant from the fourth season, the (sour-faced and crabby-cakes) designer of Korean descent, Victoria Hong.)
The show premieres on cable channel On Style this Friday, February 7.
ELLE Korea editor Shin Yoo-jin says: "The clothes you've made aren't fashionable."
Fashion photographer Gilles Bensimon says, "Wow, I have no more words."
U.S. Project Runway contestant Victoria Hong says, well, you can read what she says:
Lee Seung-yeon, actress and CEO of About EL, says, "Won't that fall apart?"
Singer-actress (and lingerie designer) Uhm Jung-hwa says, "The line isn't so great…"
Designer Kim Seok-won says, "I don't understand. That's not right. It's awful, actually."

Via Hankyoreh
RELATED POSTS
Tags: cable programs, reality shows