Lee Min-ho gets his groove on for Cass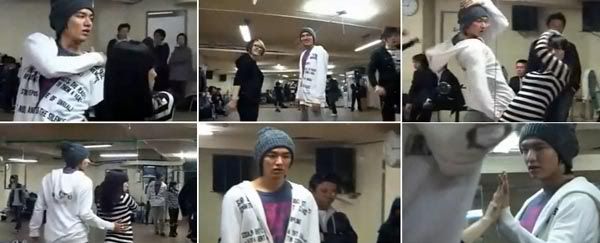 Ha, beer brand Cass is really milking it, aren't they?
Check out Lee Min-ho's latest video — a "behind-the-scenes" look at dance rehearsal, which was most likely leaked to drum up press for his upcoming CF featuring Jessica Gomez.
Recall that Cass is taking an ambitious approach in hopes of creating a CF sensation like the one that featured "Anymotion" stars Hyori and Eric (and for which Lee Min-ho is releasing a digital single). Not sure if they'll succeed with that — after all, Hyori and Eric were both already famous pop stars and known for their dancing chops at the time of Anycall/Anymotion. But it's okay, I'll watch Lee Min-ho dance around and do his sexy thang any day.
Via My Daily
RELATED POSTS
Tags: CFs, Lee Min-ho