Yoo Seung-ho goes preppy for Bean Pole
"Korea's Little Brother" Yoo Seung-ho, also often called "Little So Ji-sub," has a new photo shoot out for clothing brand Bean Pole, for which Yoo is the official brand model. They were shot in April in England, in front of Oxford University, and will be used for the Spring/Summer ad campaign.
I'll keep from squealing over a 15-year-old kid (he turns 16 in August), but he's got a promising future, as well a super-busy year ahead.
First, Yoo was most recently filming the film Busan. He is slated to shoot the war movie 71 with Kim Bum and Seung-ri, and recently announced his upcoming high school mystery movie Fourth Period Murder Mystery with Kim So-eun. Then, he'll have a role in the upcoming Go Hyun-jung epic historical drama Queen Seon-deok.
The reason I like Yoo Seung-ho is not only because he's got decent acting chops, which he proved at a pretty young age (not that he's so old now!), but he's also shown a lot of poise as he grows into more mature roles. According to the source article, he's apparently also known for lacking anti-fans, which puts him in a rather select group of celebrities.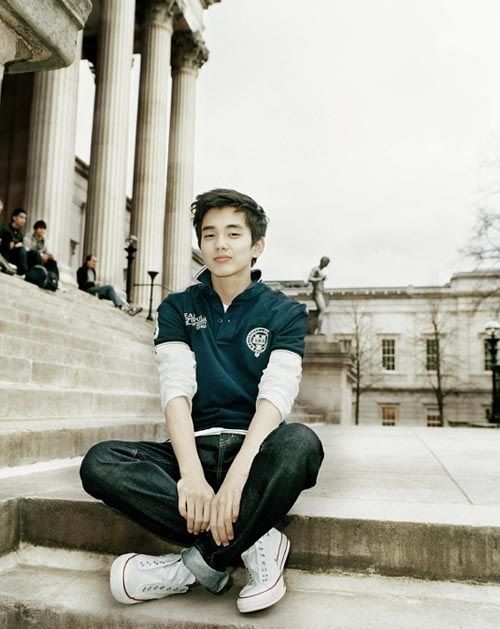 Via Mk.co.kr
RELATED POSTS
Tags: photo shoots, Yoo Seung-ho