CBS Sundays featuring Daniel Henney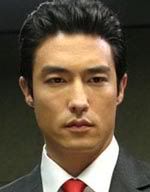 Get ready to set your Tivos!
Daniel Henney's U.S. medical television series, Three Rivers, has been assigned a timeslot for CBS's fall lineup: Sundays at 9pm.
I just hope it doesn't suck! FYI, Three Rivers airs against NBC's Sunday Night Football, ABC's Desperate Housewives, and Fox's Family Guy and American Dad.
Via Variety
RELATED POSTS
Tags: Daniel Henney, Hollywood