SBS's Dream fills out its cast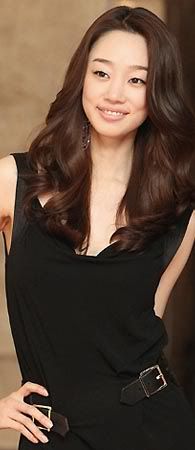 Sohn Dam-bi, Julien Kang, Choi Yeo-jin
Pop singer-dancer Sohn Dam-bi is giving up on her Hollywood debut and is turning instead to her new drama series, Dream. She had built up some hype (pun, har) for her entrée into Hollywood in the dance-themed film Hype Nation, but due to numerous postponements in the filming schedule, she's decided to drop the film altogether.
That means she'll be focusing on the drama Dream instead, which will take over Ja Myung Go's Monday-Tuesday timeslot. The drama has added Choi Yeo-jin (Surgeon Bong Dal-hee) and Julien Kang to its cast list, who will join male leads Joo Jin-mo (Frozen Flower) and Kim Bum (Boys Before Flowers).
Kim Bum plays a youngster who takes up mixed martial arts, while Joo Jin-mo plays a sports agent. Julien Kang will take up the role of another mixed martial arts fighter, which may be fitting as he is the younger brother of real-life martial artist Denis Kang. (Julien, 27, is a Korean-Canadian model who'd appeared on the male version of Misuda, aka Global Talk Show, which features a panel of non-Koreans living in Korea.)
And I'm… not feeling this casting. I mean, Kim Bum is a cutie and Joo Jin-mo oozes masculine sexiness, but with all the interesting-sounding dramas coming up, I'm not convinced with this one yet. Julien made his official acting debut playing one of Choi Ji-woo's movie co-stars in the drama series A Star's Lover; he was onscreen for about a minute and was, erm, forgettable. Who knows, maybe Sohn Dam-bi will turn out okay, but she's had no experience so I hold no great hope.
Choi Yeo-jin at least is a decent actress, and she'll take on the role of a television producer for a station that has exclusive rights to cover mixed martial arts fights.
Via E Daily, No Cut News, My Daily
RELATED POSTS
Tags: Choi Yeo-jin, Dream, Joo Jin-mo, Julien Kang, Kim Bum, Sohn Dam-bi