Style fights to keep Magazine Allo off the air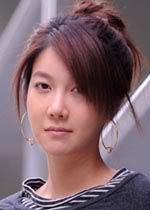 Oh, brother.
Y'know how I just posted about Magazine Allo's casting? Apparently now SBS is pissed off that Magazine Allo is too much like their drama Style (the one starring Lee Jia, at left), which is set to air one month after Allo. They're throwing around words like "plagiarism" and "severe copyright infringement" and are taking action to keep KBS from broadcasting Magazine Allo. (Also, some sites are saying Kim Haneul is not confirmed yet for Allo, although she is the top hope of producers.)
Style happens to be based on a novel, and both dramas deal with women at a fashion magazine. But this is completely ridiculous, because HEY, STYLE! If you wanna play the plagiarism card, perchance you might wanna look in the mirror? It's called The Devil Wears Prada. Ain't nothing new under the sun, folks. Suck it up.
Via E Daily, Star News, Kuki News
RELATED POSTS
Tags: Magazine Allo, Style