Won Bin in Bazaar and at Cannes
Won Bin is currently in France for the Cannes Film Festival, along with the cast and director of his latest film, the Bong Joon-ho-directed thriller Mother (see pics below); this coincides with his latest France-set photo shoot (with the Eiffel Tower in the background, natch) for the June issue of Harper's Bazaar.
Inside the magazine, the "original pretty boy" talks about acting and films, as well as his five-year hiatus, his days starting out as an actor, his family, hometown, and other diverse topics.
Mother releases on May 28 and will be his first film in five years.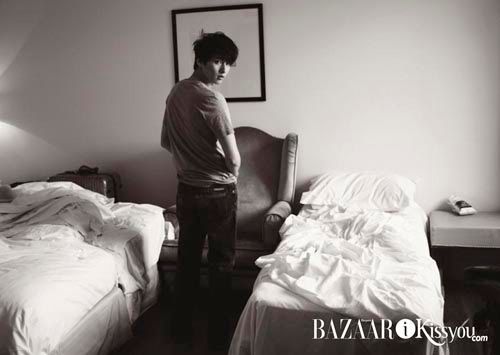 Meanwhile, in France:
In an interview while at Cannes, Won Bin explained that Mother is "a new start in my acting life. …If everything till now has been part of Round 1, with Mother, I'm beginning Round 2 as an actor."
He said of his character, who is wrongfully accused of murder, "One worry was that a mentally challenged character might turn off audiences, and I thought deeply about his innocence, and how to make him approachable. Although I thought a lot about what innocence was and turned back to my own past, spent time alone, and tried various things, I looked for the answer in the script."
He has been very appreciative of his co-star, veteran actress Kim Hye-ja, of whom he said, "When I first saw her, I felt a motherly vibe from her. The look in her eyes is truly pure, and you could feel her soul through it, so I could approach her comfortably." Of her character, who goes to extremes to save her son, he explained, "Mother shows a very Korean type of mother, and I was curious to see how the audiences would respond. However, I think all mothers share a similar spirit, and I trusted that the viewers would be able to relate to her as a mother."
Mother screened at the 62nd Cannes International Film Festival on May 16; here is Won Bin with co-star Kim Hye-ja, director Bong Joon-ho, and Jin Gu: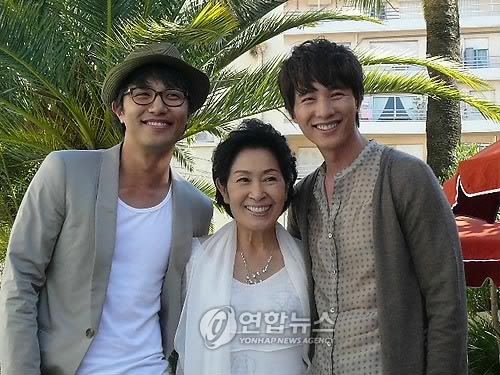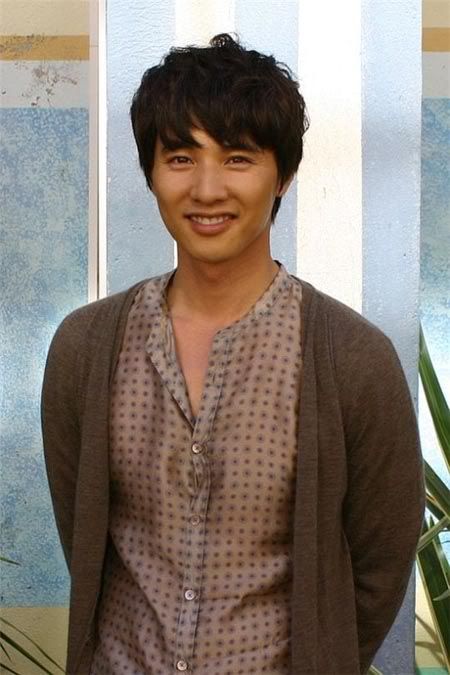 Via My Daily
RELATED POSTS
Tags: Bong Joon-ho, film festivals, Jin Gu, Kim Hye-ja, photo shoots, Won Bin