Sibling rivalries take to the small screen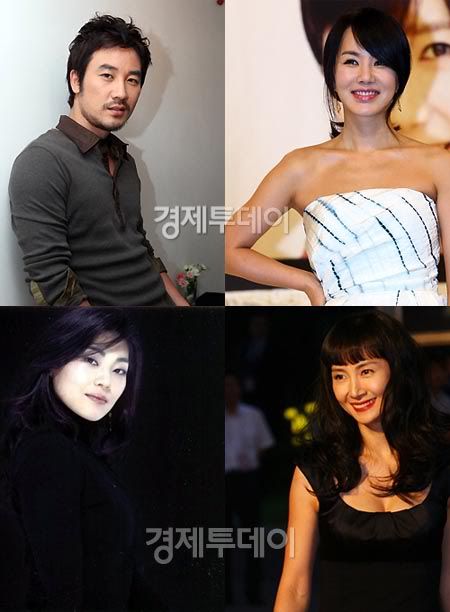 Ratings battles are always part of the trials and tribulations of television dramas, but is the experience better or worse when one is going up against one's own sibling? It's not a common scenario, because while there are several sets of famous siblings in the biz, like Kim Tae-hee and Lee Wan, it's rare that they're both in dramas simultaneously, much less in the same timeslot.
But now, we have not one but two sets of siblings in this situation. Older sister Chae Shi-ra is currently heading the KBS weekend sageuk series Iron Empress [천추태후], but will soon face competition from her own little sister, Chae Kook-hee, who has been cast in SBS's Style [스타일], which premieres August 1.
While Chae Shi-ra is the more famous name, her sister has had a wide range of theater and musical experience and has acted several times on television, including the 1998 KBS sitcom I'll Make You Happy [행복을 만들어 드립니다] and the 2004 Drama City installment Anagram [아나그램]. The Chae sisters also acted together in a 1998 KBS sageuk, King and Queen.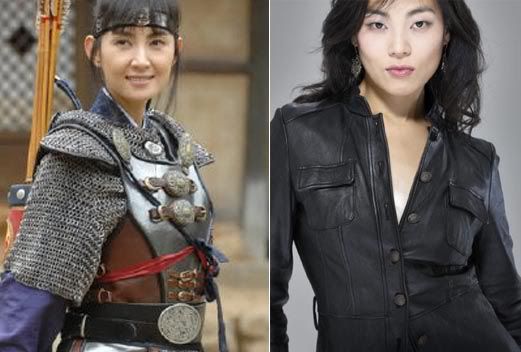 Chae Shi-ra, Chae Kook-hee
In Style, Chae Kook-hee will play a manipulative fashion editor, alongside — and also rivaling — Kim Hye-soo's deputy editor character, who ranks just below her. The two women will fight in all aspects over the top spot at the fashion magazine that forms the backdrop for the drama. Chae said of her famous sister, "She's encouraging me a lot. As a more experienced actor, she advises me on various things, and coaches me in things I've overlooked."
Aside from the Chaes, there are also the Uhms — that is to say, Uhm Jung-hwa and Uhm Tae-woong. Big sis is currently in the KBS Monday-Tuesday drama The Man Who Can't Get Married, but so far little bro's series, Queen Seon-deok, is kicking major ratings butt, having surpassed the 30% mark — nearly 20 percentage points ahead of The Man Who Can't Get Married.
But perhaps Uhm Jung-hwa will have a chance to catch up in Round 2, as both siblings will also release films this month — he in the maneating-pig-gone-wild thriller Chaw (releases July 16) and she in Haeundae (releases July 23).

Uhm Jung-hwa, Uhm Tae-woong
Via Economy Today, Asia Economy
RELATED POSTS
Tags: Chae Kook-hee, Chae Shi-ra, Iron Empress, Queen Seon-deok, Style, The Man Who Can't Get Married, Uhm Jung-hwa, Uhm Tae-woong