Production of Chuno begins filming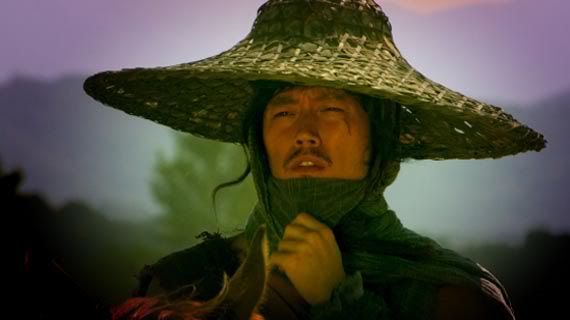 Here's the first still released of Chuno [or Pursuing Servants, aka 추노], the new action sageuk drama on KBS. The production began filming on August 13 in Suwon with Oh Ji-ho; main lead Jang Hyuk began filming the following day.
Jang Hyuk plays a man who was originally of high birth, but a slave sets fire to his house and escapes, ruining his name and his family's. Fueled by a burning desire for revenge, he dedicates himself to apprehending the runaway slave and gives chase.
Oh Ji-ho plays that slave on the run who, prior to his fall from grace, had been a military officer and good friends with the crown prince. His character becomes a scapegoat in a political move and is made into a slave serving government officials. He decides to make a break for it and, following his escape, fights against an immense conspiracy plot. Apparently Oh has been so busy with physical training and martial arts practice that his body (which has always been known for being well-built) is now only 2% body fat.
The grand-scale drama boasts "splendid visuals" and is written by Level 7 Civil Servant's Chun Sung-il, and directed by Conspiracy in the Court's Kwak Jung-hwan.
Via Reviewstar
RELATED POSTS