Bad men abound in Penthouse Elephant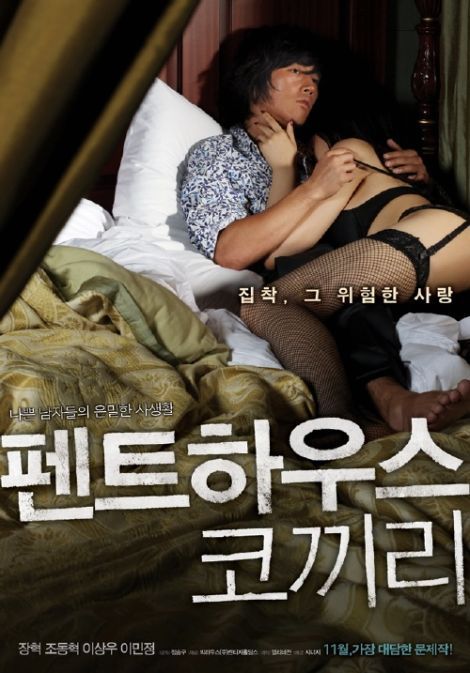 Penthouse Elephant [펜트하우스 코끼리] is a new movie that is pushing the provocative/sexy angle and which is described on these freshly released posters as exploring "The secret private lives of bad men."
Those three leading men are played by Jang Hyuk (Tazza), Jo Dong-hyuk (Likable or Not), and Lee Sang-woo (First Wives Club), each of whom has his own poster with its own tagline. For instance, Jang Hyuk's poster (above) reads, "Possession, that dangerous love." Jo Dong-hyuk (second poster) poses with another scantily clad woman with the tagline reading, "Addiction, that unshakable temptation." And last is Lee Sang-woo, whose tagline reads, "Secret, that improper moment."
The cast seems pretty decent, but from the description, all I can discern is that this seems like a movie designed to be provocative for the sake of being provocative. That is to say: I'm not sure what this film brings to the table that makes it new or interesting, aside from a lot of racy scenes between its bed-swapping partners.
For example, Lee Min-jung (Smile) plays Jang Hyuk's wife, but her character happens to share a bathtub love scene with Lee Sang-woo, her husband's friend. Meanwhile, Hwang Woo Seul-hye, who played a calm kindergarten teacher in Crush and Blush, shares a bed scene with Jang Hyuk, while Jeon Sae-hong (Baby and Me) carries on with the playboy plastic surgeon played by Jo Dong-hyuk. The film also includes a nude scene of deceased Boys Before Flowers actress Jang Ja-yeon.
Are you confused by all the intersecting lovelines? I can't say this movie grabs my interest — if you're going to be all about love and sex, there are ways to take a more creative approach, such as with the omnibus feature Ogamdo (which also happens to star Jang Hyuk).
Penthouse Elephant releases in November.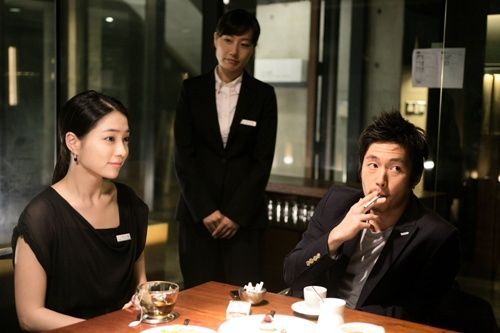 Via Eto.co.kr
RELATED POSTS
Tags: Jang Hyuk, Jo Dong-hyuk, Lee Min-jung, Lee Sang-woo