Hyun Bin puts on a show
I know I just mentioned Hyun Bin's fanmeeting in Japan two posts ago, but then photos of the event cropped up. And I figured, thinking of all the Hyun Bin admirers of the world, that photos should be posted. Ja?
The event took place to a pretty sizable crowd of 5,000 fans at Yokohama Pacifico Hall, and also celebrated the star's 27th birthday on September 25. There were a contingent of attendees who traveled overseas from China, Hong Kong, Taiwan and more to participate in the fanmeeting.
Hyun Bin performed a couple of songs on piano (Steve Barakatt's "No Regret" and "Misty"), for which he spent the past month rehearsing. He also sang a song from his most recent project, the drama series Friend, Our Legend, which will soon be broadcast on Japanese television. The selection was "Unattainable You" [가질 수 없는 너], which is the theme song for his character Dong-soo. Last of all, as an encore he sang the song "This is the Moment" from the stage musical Jekyll and Hyde (which, you may recall, was sung by actor Jin Yi-han in an episode of Who Are You).
Happy birthday, Hyun Bin! May he enjoy his year, 'cause next year comes the dreaded military enlistment…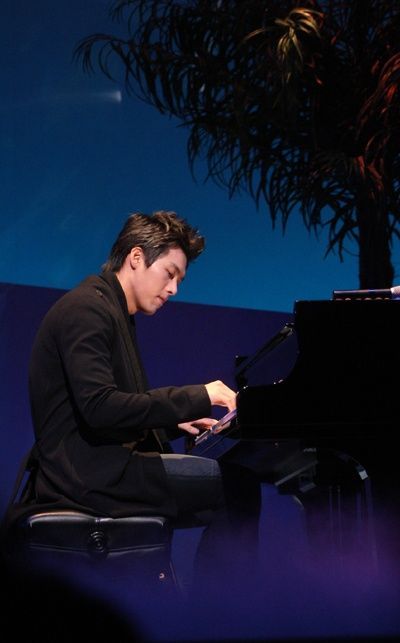 Via Mk.co.kr
RELATED POSTS
Tags: fanmeetings, Hyun Bin