Kim Heechul: "I act, but Suju is my eternal home"
Kim Heechul, resident oddball of boy band Super Junior, is probably more known for his singer status, but he's done a bit of acting in multiple television series. They include the heartwarming comic family drama Bad Family, last year's Golden Bride, and his latest project, SBS's new I Love You Ten Million Times, which stars Ryu Jin, Lee Soo-kyung, and Jung Kyeo-woon.
"I act, but Suju is my eternal home"

"Because of the popularity, at one time I wanted to drop out of Super Junior, but now it's an important name, one I couldn't shake off if I tried."

This is Kim Heechul, whose name became known through the popular idol group Super Junior. But if you take a look, his debut project was actually KBS 2TV's 2005 Sharp 2 [반올림2], which means that the label "singer-turned-actor" is not accurate to describe him.

Therefore, Kim Heechul's return to television in the new SBS weekend drama Love You Ten Million Times [천만번 사랑해] isn't a deviation from his course but actually a return to his original profession. He makes his return a year and seven months after his last television role, the SBS drama Golden Bride [황금신부], which wrapped its broadcast run on February 3, 2008.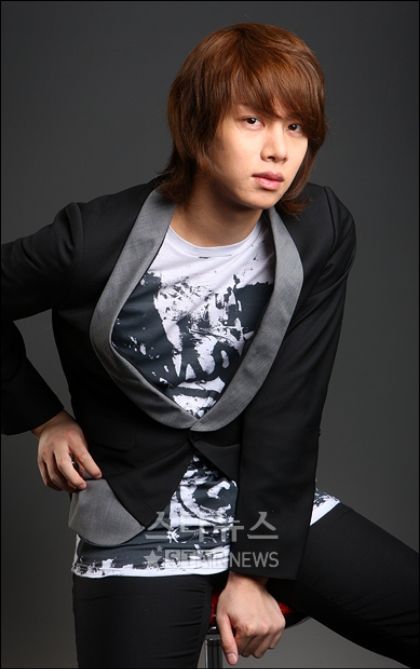 An honest confession: "At one time, I wanted to leave Super Junior"

Kim Heechul once wanted to leave Super Junior. They're one of the mainstays of the pop industry and receive a lot of love, but he thought the group was like clothing that didn't suit him.

"When I look back at the past several years, I was a really willful kid. I even kicked up a fuss over why I had to sing given that I debuted as an actor. It was a frequent occurrence to have to suddenly go onstage for Super Junior activities as I was shooting a drama. So I wanted to leave Super Junior. And it's not like I'm an outstanding singer, truthfully…"

In the past few years, Kim Heechul has felt, "I want to quit being a singer and focus on acting."

Unable to make up his mind, his relationships became estranged from the other members of Super Junior. The younger members began to look askance at their contrary hyung Heechul, and the distance grew between them.

But ah… the Super Junior members caused tears in the eyes of Kim Heechul, who describes himself as having been selfish.

"One day, I went to the practice studio after not going for a while because I was filming a drama, and the other members said, 'Hyung, we set aside a spot for you when we practiced. You can just come in later.' I had only thought of myself, but it gave me a heavy heart to see them looking after me. [Smiles]"

He was caught by some unknowable emotion that welled up from deep inside. Kim Heechul ran off to the restroom to shed some tears.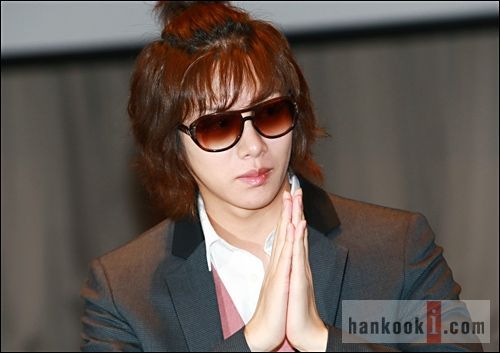 "The tough times have passed for Super Junior… now teamwork is best!"

That's how Kim Heechul was moved by Super Junior's love. That's the moment that his wandering heart decided to make Super Junior his eternal home.

"I think the tough times have passed now. I've turned over a new leaf and opened my troubled heart to them frankly, and now I don't know how I'd live without those guys. That's why we even went on a trip recently. We all stripped naked and ran around and tore down the walls in our heart that had formed unknowingly."
(Erm… raises eyebrow. Heh.)
He boasted, "Now the teamwork in Super Junior is the strongest in the world." Perhaps that's why when talking of his acting return, he also talks of his pride in the members along with his new project.

"I once wanted to leave the team to go act, but I have to be loyal to the members who treat me so well. Hahaha. Super Junior is my eternal home. I want to live happily singing with the group, acting, doing MC work, and being active in many different areas."

Kim Heechul closed by adding, "Acting isn't a side project, but a longtime dream for me. In the way that I showed my personality onstage as a singer, I want to show colorful acting as well."
Via Star News
RELATED POSTS
Tags: interviews, Kim Heechul, Loving You a Thousand Times, Super Junior