Style criticized for excessive product placement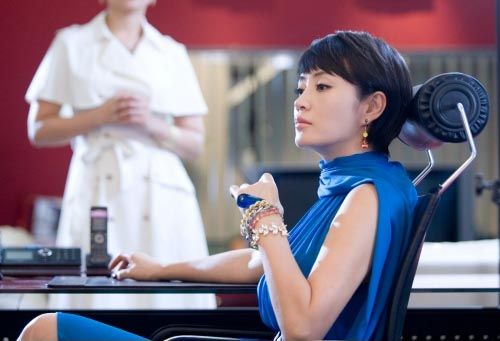 I stopped watching Style a while ago (I couldn't take it anymore, it got on my nerves), but I'm still keeping an eye on the news about it, since it's holding steady in the ratings in the mid-upper teens. (It hasn't yet broken 20%, and has recently slipped into second place behind KBS's weekend drama Iron Empress.) It doesn't surprise me that the drama is now being criticized for its excessive shilling of products — as the article below points out, product placement in and of itself is fairly common these days, but when it crosses the line, viewers will notice that the drama starts feeling empty of actual story.
"A magazine 100% free of advertising? Are you joking?"

That's a line of dialogue that magazine editor Park Ki-ja (Kim Hye-soo) fires at Seo Woo-jin (Ryu Shi-won) in SBS's drama Style. Replace the word "magazine" with "drama" and you'll hit the mark regarding Style.

Watching Style, with its fancy visuals, is like watching an hour of advertising. To some extent, it's unavoidable to show what the characters like to drive, wear, eat, and use. However, Style is also coming under fire for this display and the characters' conspicuous dialogue.
From the very first episode, certain "H" Coffee Shop and "L" Bakery brands were shown beyond what was necessary. Characters played by Lee Seo-jung, Lee Yong-woo, and Kim Hye-soo hold discussions all the time at coffee shops and bakeries. In her office, Kim Hye-soo held a coffee cup flashing the H brand logo, which was shown onscreen for several seconds. Drinking water from an "O" water purifier is shown onscreen nearly every episode — whenever the drama goes to the homes of Ryu Shi-won or Lee Jia, they drink water with ice cubes. Those three companies are all sponsors of the production.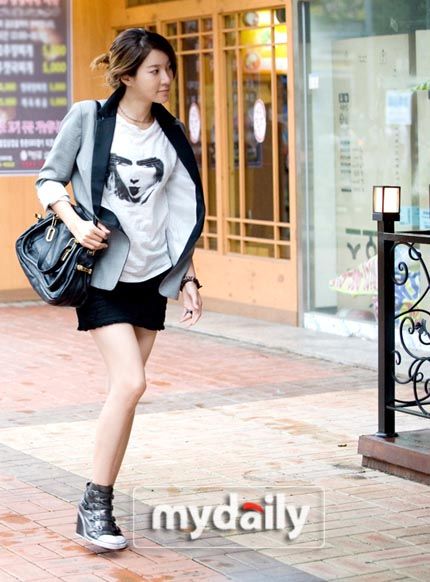 This extent of product visibility is standard. But there is also the suspiciously suggestive dialogue that acts as indirect advertising. Last week, dialogue flowed with explanation of the "F" car [a Ferrari] that Kim Hye-soo drives around. This company was reported in the news as preparing this car specially for Kim Hye-soo, and supposedly was not a sponsor for the drama. It gets even worse.

Even a new brand of "L" gum makes a frequent appearance. Kim Hye-soo even demonstrated how to use this gum's distinctive wrapping, and Lee Jia shared this gum among her co-workers while using a tagline from the gum's own commercial, "Tic Tac Toc." On the episode aired on the August 30, the drama used an ad shoot as an excuse to show an "S" brand cell phone for several minutes onscreen. The magazine employees were repeatedly in scenes showing how to use dot icon editing skills. At this point, one begins to think it's like an hour of advertising.

Viewers are writing their complaints on the drama message boards. Viewer Jo Hyun-jung said, "This drama only pays attention to its ads, not to the actual show," while Lee Sung-hyun complained, "I feel like I'm watching one long commercial. I wish they'd make an edgy, stylish drama." Shim Sang-hyun criticized, "I can't take it. The product placement is interrupting the flow of the drama."

The outside production companies complain that without corporate sponsorship, producing dramas is impossible, citing the worsening production environment, increasing star salaries and budgets, and rising audience expectations. However, when a drama's product placement crosses the line, it interrupts the drama's flow and degrades quality, and in the end the audience will turn away. One could even call it a waste of programming. Ad-free dramas, are they a joke?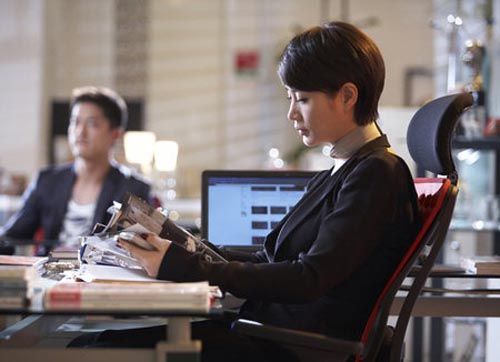 Via Sports Khan
RELATED POSTS
Tags: drama production, Kim Hye-soo, Lee Jia, Style