Ji Hyun-woo and Lee Bo-young in Birth of A Rich Man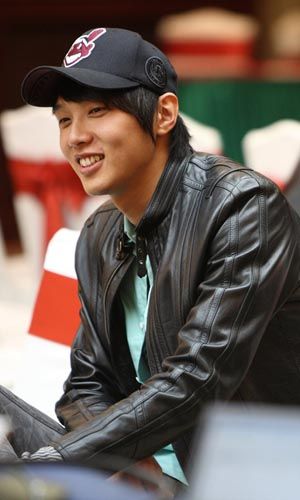 Casting news has been announced for a new KBS series, Birth of a Rich Man or Birth of the Rich [부자의 탄생], which will headline Lee Bo-young (More than Blue) and Ji Hyun-woo (Invincible Lee Pyeong-gang). The theme is, as you can guess from the title, about the pursuit of wealth.
Lee Bo-young plays the heir to a chaebol group who has her eye firmly on the goal of taking over the company. However, she's a bit different from other chaebol heirs, insisting on Dutch paying for meals, enjoying cheap vending machine coffee, and using cosmetic samples rather than buying them. Her father harbors the old-fashioned belief that women ought to stay at home and keep house; she throws herself into work to prove him wrong. She meets Ji Hyun-woo, a man who believes himself to be a chaebol who was hidden away by his rich father in childhood. The drama follows the two as they fall for each other and the fake chaebol becomes a real one. Lee Shi-young (Loving You a Thousand Times) has also been cast.
This'll be Lee Bo-young's first drama in three years; her last was 2007's revenge melodrama Queen of the Game with Joo Jin-mo. Ji Hyun-woo, meanwhile, has just finished playing a chaebol's son in the romantic comedy Invincible Lee Pyeong-gang. It is a reunion project for the writer and director, Choi Min-ki and PD Lee Jin-seo, who worked together recently on the morning drama The Glory of Youth. The drama held its first script reading on the 25th and will begin filming shortly. It will air as a Monday-Tuesday series following God of Study.
Um…. meh? (I've never been that drawn to Lee Bo-young, and Ji Hyun-woo can go either way for me. He was great in My Sweet Seoul as the doting younger boyfriend, but he has a tendency to ham things up in comedies. I'm not sure yet what the tone of Birth of a Rich Man will be, but I'm not sold.) Also, I AM SO SICK OF CHAEBOL STORIES.
Via E Daily
RELATED POSTS
Tags: Ji Hyun-woo, Lee Bo-young, Lee Shi-young, The Birth of the Rich