Kim Hee-sun and Lee Jun-ki are top contenders for medical drama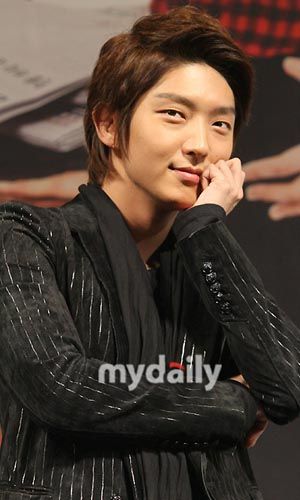 A new historical drama may be the meeting ground for Kim Hee-sun and Lee Jun-ki: the former is planning her acting comeback, while the latter is currently a top contender for the male lead role. The director is PD Kim Jong-hak of the fusion fantasy-sageuk series Legend and kdrama classic Sandglass, and the series is an SBS medical sageuk (another one?) called Faith [신의], a working title.
One report states that Kim Hee-sun is taking the role, while another is more circumspect in naming her the top prospect, so take that as you will. She reportedly began secret talks with PD Kim last month and is now in final talks. If Kim's casting is confirmed, this will be her first acting project in four years; she has done CFs and photo shoots but hasn't acted since 2006's Smile Again. She married in 2007 and gave birth to her first child, a daughter, last year.
Despite being a medical sageuk, it'll differ from SBS's current Jejoongwon, inasmuch as that series is about the advent of Western medicine in Korea, while Faith is about Oriental medicine. The drama is being prepared for a broadcast run in the latter half of the year.
Meanwhile, Lee Jun-ki recently wrapped filming on the MBC drama Hero, which had an underwhelming run with low ratings. He is said to be showing a lot of interest in the role and is "nearly decided" on the drama.
Via Star News, Asia Economy
RELATED POSTS
Tags: Kim Hee-sun, Lee Jun-ki