Kim Jung-eun's funky-classical look in Singles
I just find these photos really beautiful.
Kim Jung-eun (Le Grand Chef 2, Kim Jung-eun's Chocolate) is featured in an upcoming issue of Singles magazine, which were shot on a recent trip to Paris. The concept for the spread has Kim dressed up as a Pierrot character (a tragic clown), "melding funky and classic" styles.
A rep from Singles described the actress as someone who embodied both the classic style of Paris with a free-spirited sensibility; hence the photo shoot concept. The spread can be seen in May's Singles magazine.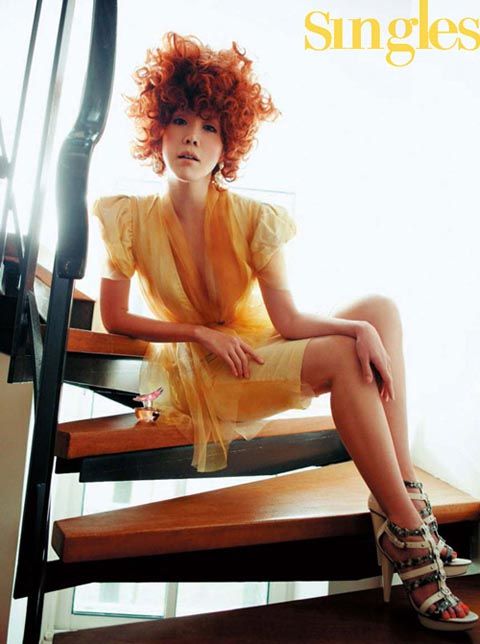 Via My Daily
RELATED POSTS
Tags: Kim Jung-eun, photo shoots