Yoo Oh-sung as a chieftan in Kim Suro
Yoo Oh-sung (Swallow the Sun) plays one of the nine chiefs of Kaya (before Kaya was Kaya) in the upcoming sageuk series Kim Suro, as we can see in these stills from the drama. His Chief Sin-gwi character is the most powerful of the chiefs, who ruled the area before Suro (to be played by actor Ji Sung, who will become his rival) rose to power and united the land into the Kaya state.
There have been numerous sageuk dramas that explore the time of Goguryeo (Koguryo), Silla (of which Seon-deok was queen), or the later Goryeo (Koryo) and Joseon (Chosun) eras (which span from the 10th century through 19th), but there haven't been many about the Kaya state. Suro's history is steeped in legend and his reign is officially listed as spanning the years 42-199 A.D.
Kim Suro will take over MBC's weekend slot from A Man Called God at the end of May.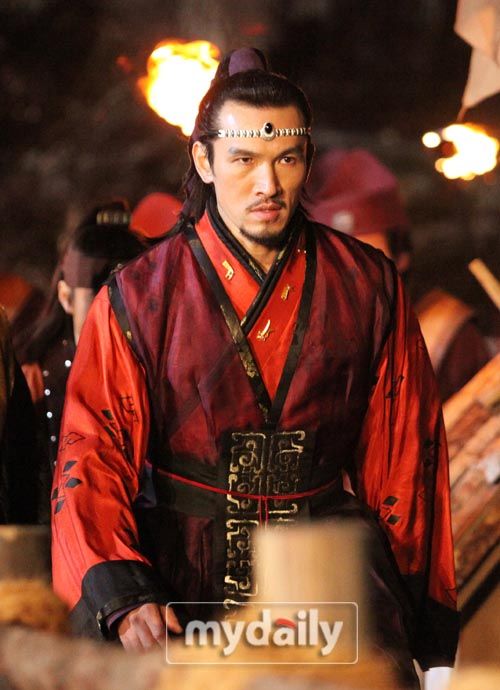 Via My Daily
RELATED POSTS
Tags: Kim Suro (drama), Yoo Oh-sung