Glossary: Noona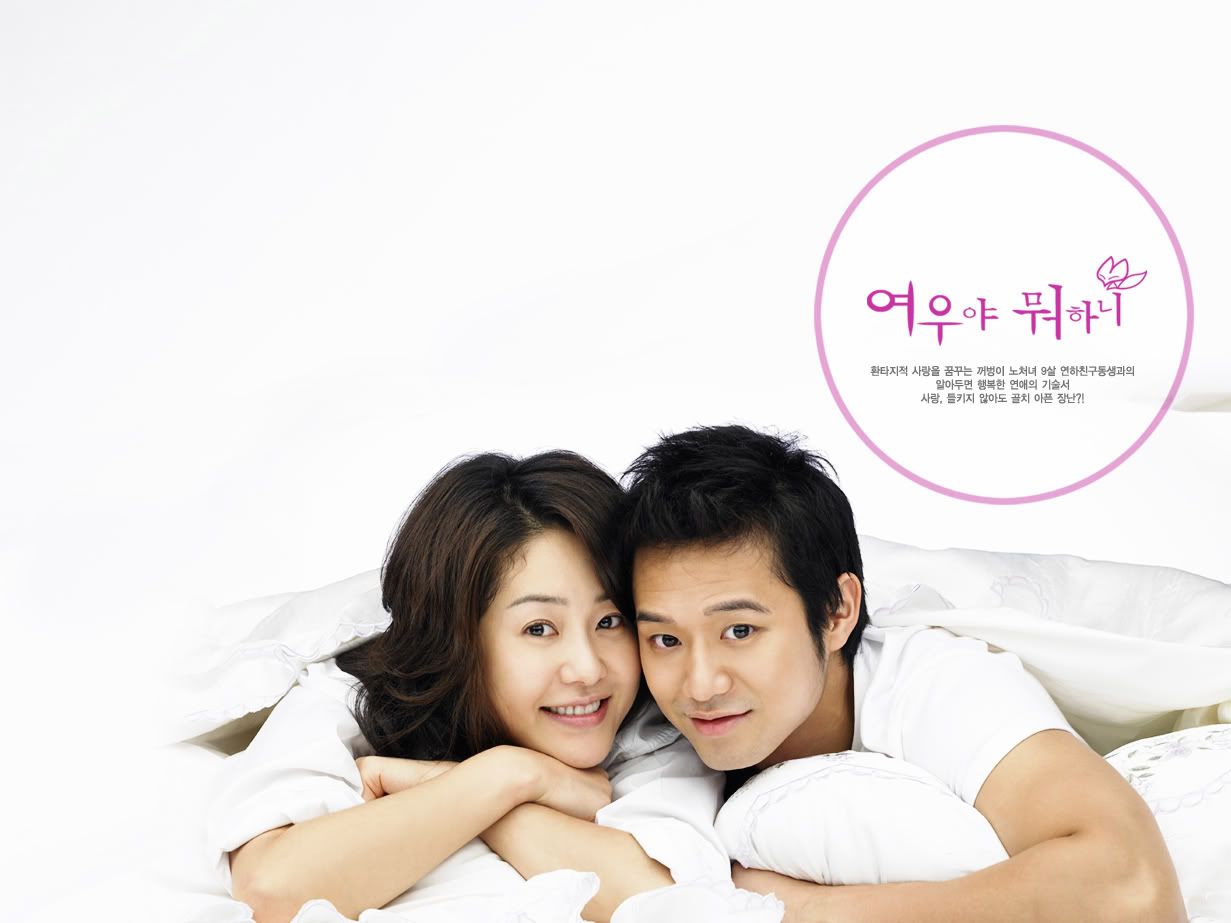 Go Hyun-jung and Chun Jung-myung in What's Up, Fox
Today's Korean word of the day is: Noona. Got a cheeky younger man in your life? Turns out there's a reason he calls you what he does. Notorious noona-killers Chun Jung-myung and Kim Bum help give us a lesson on the ins and outs of the Korean language, and the pitfalls of dating a noona.
Traditionally, noona is what a boy calls his older sister, from childhood all the way through adulthood. My parents and their siblings still call each other noona and oppa, and will continue to do so till they're in their nineties.
It's also a term indicating friendship, or an informality between kids whose families are really close, as in the above example, What's Up, Fox. Between kids, noona is simply something for a boy to call a girl who is older than him. But noona can also be used between adult friends, especially if the age gap is bigger and the relationship is close, as opposed to the more formal "Proper-name-sshi." It's also a more familiar way to address a colleague, if "sunbae" is too formal, like the way actors address on-set stylists as "coordi-noona" (an amalgamation of coordinator and noona).
As with oppa, noona does carry with it some appeal and some power; I know that men are powerless to the "oppa," but I instantly light up when someone calls me noona. While it doesn't carry the same loaded meaning, it does convey a closeness and an informality, while instantly triggering my nurturing side. All in the power of a word.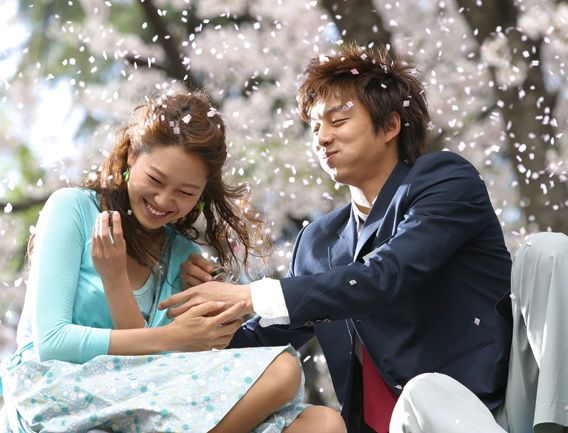 Gong Hyo-jin and Gong Yoo in Biscuit Teacher Star Candy
But noona doesn't have the same use in the romantic realm as oppa; it doesn't have the same connotation as its counterpart, because the gender roles are reversed. The trend has been steadily growing for the older-woman-younger-man couple, and socially, it's become more and more accepted and commonplace in Korea. We've seen the trend in a whole slew of dramas in the last five years, like My Name is Kim Sam-soon, and Biscuit Teacher Star Candy, to name a few. And while those traditional age-relations can be flipped, and the gap widened, the gender roles cannot. That would upset the balance of like, the fabric of existence in Korea.
So when a guy starts a romantic relationship with a noona, he tends to drop the word, as a decisive way to assert himself as a man, or more importantly, her romantic equal. In What's Up, Fox, Chul-soo has called his older sister's friend Byung-hee, "noona" his whole life. They grew up together like family, and she jokes about changing his diapers. But the minute she accepts him as a romantic partner, he drops the noona in favor of "Byung-hee ya" and "baby."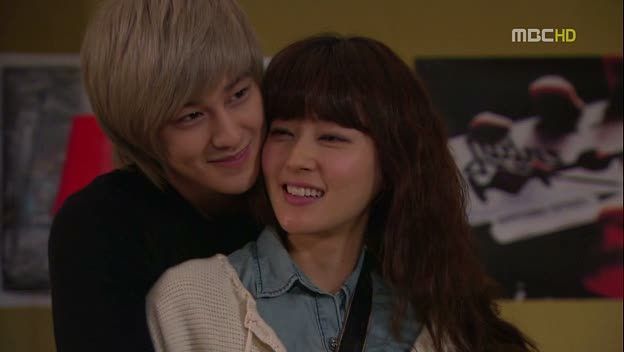 Kim Bum and Park Jin-hee in The Woman Who Still Wants to Marry
The Woman Who Still Wants to Marry is a great example of the conscious avoidance of the word noona, to keep from falling into the dreaded friend zone. Min-jae refuses to call the ten-years-older Shin-young "noona," preferring to call her "Shin-young-sshi," which is what a man her age would normally do. Only when she breaks up with him does he admit defeat by the utterance of one heartbreaking word: noona.
Noona, then, becomes a stand-in for "platonic," which is the total opposite of how "oppa" gets appropriated. Why is Korean so complicated? You're asking the wrong person. But it's interesting (at least to me) that the social hierarchy and rules of social conduct are built into the language itself. What you call someone is tantamount to where you stand, and for Koreans, you always need to know where you stand. So when you meet someone and the first question you get is: How old are you, it's not anything personal—they just need to know how to address you.
There's also a bad boy element to the dropping of noona, as it goes against the 'proper' social order. Which would explain the appeal. Who doesn't like a badass? Frankly, I love it when a guy calls me noona. It's beyond adorable. But on the flipside, if I were dating someone younger than me, I'd find it totally hot if he asserted his boyfriend status by cutting out the noona and treating me as an equal. Whatchoo gonna do? I love a rule-breaker.
As far as dramas go, the intricacies of what the characters call each other at different points in the relationship—to me, that's the good stuff: the nuances of language and culture that breathe life into the fantastical situation of dating a rockstar ten years your junior.