Petty Romance's rain-soaked kiss
Not long ago, we saw the first stills of Lee Seon-kyun and Choi Kang-hee adorably paired in their new movie Petty Romance, and here are a few more that take a more romantic bent.
The two played a couple in 2008's understated drama My Sweet Seoul; they're just as cute now as they were then, or even more so. Lee's character was a bit stiff in My Sweet Seoul, but he looks much less straitlaced here as a writer of adult manhwas. Meanwhile, Choi plays a fake sex columnist.
In these stills, the standard bickering relationship between the two takes the next step as they characters kiss in the rain. The result is a rather picturesque tableau, though it was hardly romantic to film; Choi and Lee jokingly said that shooting the kiss scene wasn't so hot, given that they kept getting water up their noses and in their mouths. A small price to pay to get to liplock Mr. Voice, methinks.
The movie is currently busy filming, and plans to release later this year.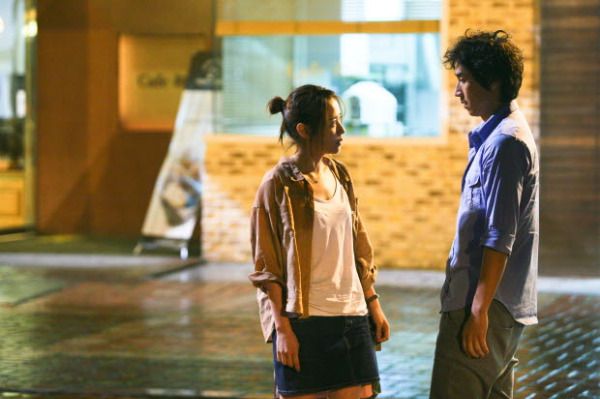 Via Hankyung
RELATED POSTS
Tags: Choi Kang-hee, Lee Seon-kyun