Old Boy Hollywood remake gains traction
There have been talks of a Hollywood remake of Park Chan-wook's hallmark revenge thriller Old Boy for some time now, but the project was stuck in legal battles over the rights to the original story, from the Japanese manga of the same name. But with that dispute finally settled (to the tune of how many millions, I wonder), Old Boy is back on track to be the next big Hallyu-Hollywood crossover. Will it survive the process and actually become a watchable movie? Or will it die a slow death and get lost in translation?
Three big names are being bandied about in contention for the remake: Steven Spielberg, who has been attached as producer and possible director for some time now, Matthew Vaughn (Kick-ass, Layer Cake), and Danny Boyle (Slumdog Millionaire, Trainspotting). I'd vote for either of the latter two, if I had my druthers, since they have more of an indie edge and will un-slick the Hollywood sheen off of the remake. I think Danny Boyle in particular could do something very urban and gritty with the source material, while creating something other than a carbon copy.
Because who needs a carbon copy when Old Boy is…Old Boy?
Frankly I don't see why you'd even TRY to remake a film that's considered to be one of the best, not just of one country, but of an entire genre, worldwide.
Screenwriter Mark Protosevich (I Am Legend, The Cell) has penned the remake, which if it follows the original trajectory, will star Will Smith and be produced by Dreamworks. I can't really get a feel for Will Smith as Choi Min-shik's dark and intense character, but then again, I've always had a soft spot for the Fresh Prince of Bel Air. Can they do a parody-comedy version? I'd watch that.
Lauded by critics the world over, Cannes Grand Prix winner Old Boy (2003) is pretty much the ONE Korean movie that everyone has seen. In case you've been living under a rock, here's the trailer for the US release: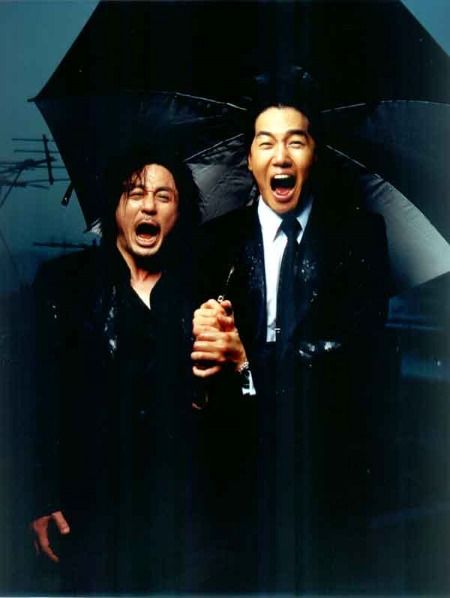 Via Star News
RELATED POSTS
Tags: Choi Min-shik, Hollywood, Park Chan-wook