Queen of Reversals spoiler and extension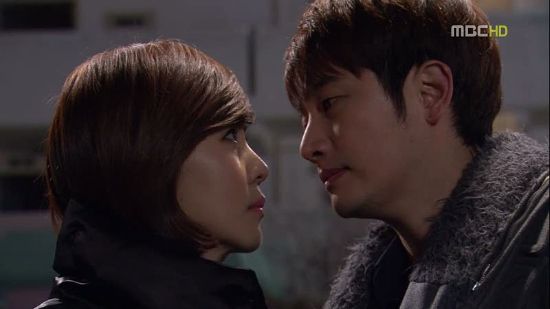 Fair warning: there's a picture spoiler ahead, so don't click if you don't want to know what happens in tonight's episode. MBC's Queen of Reversals has just been extended… AGAIN. They added two more episodes, taking the total episode count to 32. That leaves six more weeks for the drama to either make Hwang Tae-hee (Kim Nam-joo) fall in love with Gu Yong-shik (Park Shi-hoo), or else go down in flames. I'm thinking they'll go with the first option if they know what's good for them.
Okay, fine, that's probably just my Second Lead Syndrome on overdrive. But really, what else are we gonna do for twelve more episodes if that's not where this train is headed? I don't even care if that's not where you end up, so long as there's enough romance to tide me over for the detour, if you catch my drift. (I lied. I DO care, but kisses make up for a lot, 's all I'm sayin'.)
To help things along in that direction, here's a preview of what happens in tonight's Episode 20: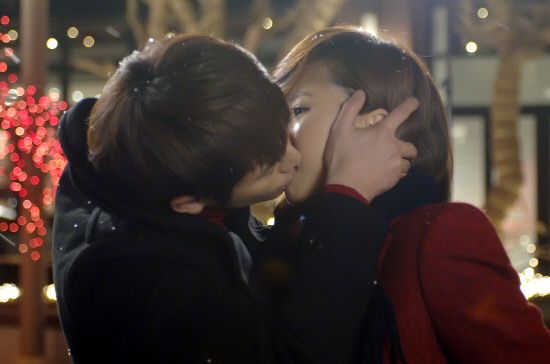 EEEEEEE!
Queen of Reversals has been steadily ticking up in the ratings, and Monday's Episode 19 hit 15% (AGB Nielson), its highest ratings yet. I have a feeling the kiss will make tonight's ratings even higher, eh? The extension's value is twofold for MBC: Queen of Reversals is growing its audience (now that the romance is kicking in, of course) and The Duo gets more time in pre-production, as its successor.
The news of the extension announced that the original extension for ten episodes was announced after the two-episode extension, bringing the total to twelve, not ten. Well whatever. Are there twelve more kisses? 'Cause then I'll keep count.
Via Sports Chosun, Star News
RELATED POSTS
Tags: Queen of Reversals