Sohn Hyun-joo cast as Poseidon's baddie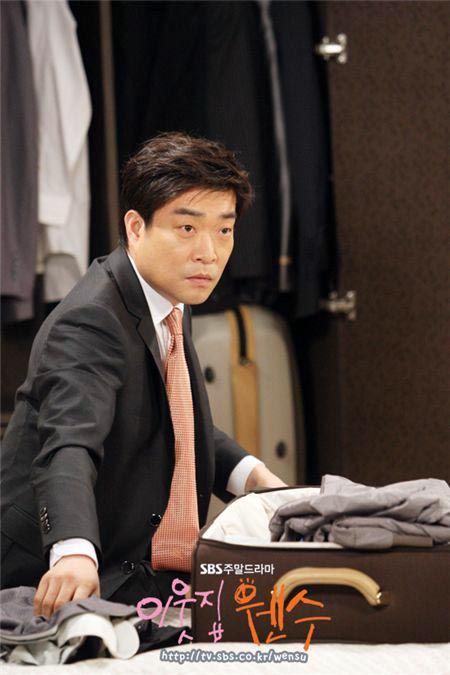 Upcoming maritime police drama Poseideon — starring newly army-discharged Eric, new father Kim Kang-woo, and Thirst's Kim Ok-bin — has its baddie, and it's Sohn Hyun-joo, a familiar drama face who's probably best known for funny ajusshi roles.
In Poseidon, he'll play the man in charge of the elite Poseidon team who trains his men "ruthlessly." His character is described as heartless and ambitious, who keeps his attention focused as much on his own career advancement as he does on his team.
I look forward to it, because Sohn is someone who acts frequently and is always good, who can be quirky at the same time that he's being poignant. Sohn was most recently in the weekend drama Neighbor Enemies, and also had a Drama Special episode, although I know him better from last year's family comedy Sons of Sol Pharmacy. There's a line in that drama where his mother refers to his purity of spirit and his big, innocent "cow eyes" — which is a hilarious thing to say but also kind of true. Yet he's also just as great playing eccentric bastards (What's Up Fox) and mean bastards (A Rosy Life). I love what he can do with characters to give them his own twist.
Also cast in the drama: singer-turned-actors U-Know Yunho and Jeon Hye-bin, as well as the ubiquitous Kim Gab-soo. Poseidon is planning for broadcast in the first half of 2011.
Via Sports Seoul
RELATED POSTS
Tags: Poseidon, Sohn Hyun-joo