Jang Geun-seok celebrates his 24th birthday
I can't believe Jang Geun-seok is just 24. He's already got 13 drama series to his name, nine films, about a half-dozen single albums, and a whole crapton of CFs. And I don't even think he's close to his peak yet.
Jang celebrated his birthday, August 4, with staff and cast from his movie You're My Pet, which is currently filming. In it, he plays the titular "pet" to Kim Haneul's sophisticated careerwoman; he's a ballet dancer who is taken in by the professional with a horrible romantic track record and lives as her companion/friend/pet. Kim's also in one of the shots below, holding out his cake to him while he makes a wish.
Jang recently concluded his 2011 Asia Tour with a finale concert in Seoul, held on August 7. The tour took him through six cities in Hong Kong, Thailand, Malaysia, Taiwan, and China.
You're My Pet is due out later this year, after which we can hope Jang returns to dramaland with a new project. His last one was a miss (the crazy, ill-plotted Mary Stayed Out All Night), but discounting that, he's had a pretty successful last five years with dramas like You're Beautiful, Beethoven Virus, Hong Gil Dong, and Hwang Jini. Can't wait to see what he picks next.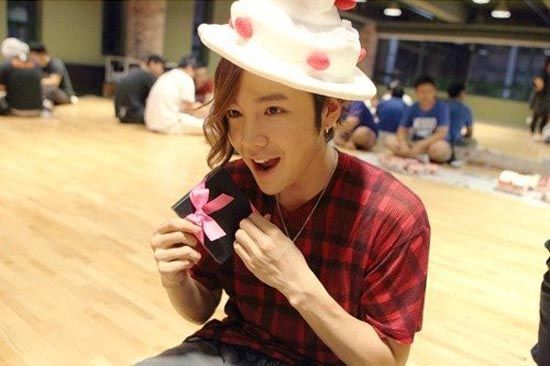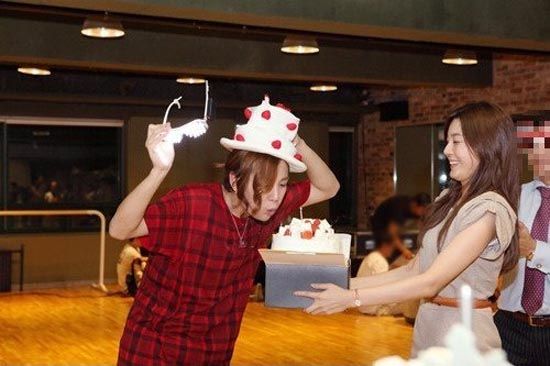 Via Newsen
RELATED POSTS
Tags: Jang Geun-seok, Kim Haneul