Han Groo's transformation in Be Like Today
Talk about a transforamtion for Han Groo, the badass teenage assassin from Girl K who made a splash with her tough, action-packed acting in her debut role.
She's looking a lot more sweet and innocent, though, for her new drama Be Like Today — a whole new person, practically. Are we sure this is really darkly fierce Han Groo and not really her angelic twin sister? Hey, this is Korean entertainment; secret twins are a fixture in the landscape.
Speaking of long-lost relatives, maybe she's also Moon Geun-young's cousin while we're at it. If you were only taking a passing glance at these stills, you might have mistaken her for Moon, no? In fact, Kim Gab-soo (who's played Moon's father twice) also stars in Be Like Today, though not as Han Groo's father. Now that would've messed with my mind. He will, however, play dad to her love interest (Lee Jae-yoon), so a potential father-in-law relationship is not out of the question…
Han Groo plays a young woman with an optimistic personality despite facing abject circumstances, who is trying to get a job despite the uncertainties of today's society, much like your average twentysomething. She said of this role, "When I first read the drama's synopsis, I felt like there were a lot of similarities between myself and the character Mi-ho, who's bright and positive despite her difficult situation, and had a strong desire for the role. Through Mi-ho, I'll do my best to convey to viewers a message of hope, laughs, and emotion."
Too bad Be Like Today is a daily drama since I rarely catch those; I was impressed with Han Groo's presence and charisma in Girl K, which was striking especially in light of her inexperience. If she channels that kind of energy in all her roles, she's got a bright future ahead of her.
Be Like Today follows the families of three married couples and airs daily on MBC, beginning November 21.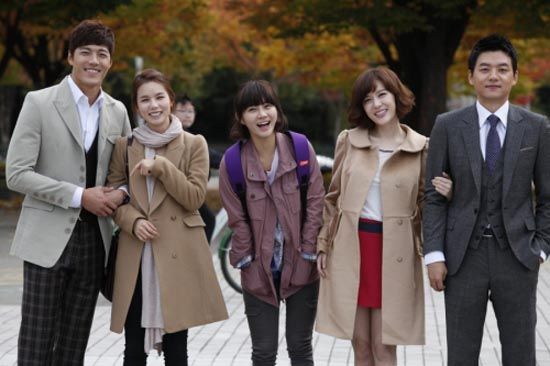 Via Mk.co.kr
RELATED POSTS
Tags: Han Groo