The DramaMeter: highly scientific and foolproof [Year in Review, Part 4]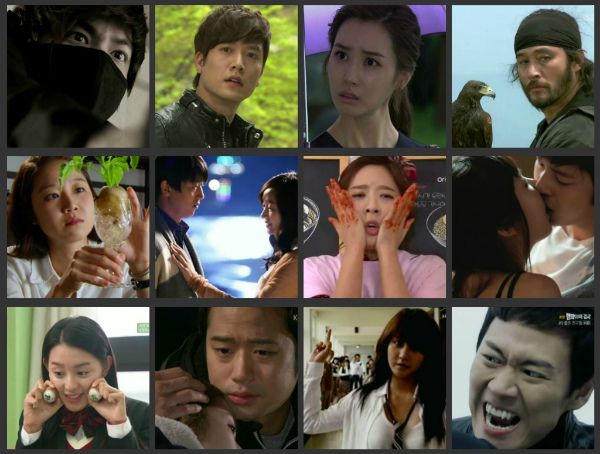 Wow, another year of dramas, come and gone. Where does the sanity go? I decided that for this year's review, I would learn to be impartial and precise, and give systematic mathematical ratings for every show. Because numbers are fun. But then, I found that trying to rate a year's worth of dramas was a lot like comparing apples and oranges and giraffes. It made my brain hurt and then I was all sleepy. So I did what anyone would do. I built a machine to do it for me.
Meet… the DramaMeter (patent pending): a highly scientific, totally foolproof system of computation, fine-tuned to measure any drama in any circumstance. It uses complex algorithms, longitudinal matrices, and other mathy things, to calculate a drama's rating with exact precision, every time, without fail. I know. It's likely to blow your mind. So without further ado, the dramas of 2011:

SONG OF THE DAY
Kim Bo-kyung – "Suddenly" from the City Hunter OST [ Download ]
Audio clip: Adobe Flash Player (version 9 or above) is required to play this audio clip. Download the latest version here. You also need to have JavaScript enabled in your browser.


Dream High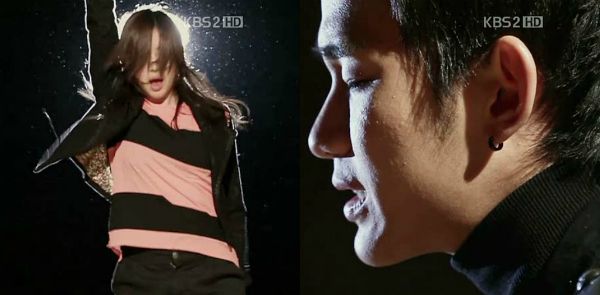 Dream High surprised me, and came through with one of the sweetest stories of the year. It's basically a sports drama—think about it—replace dancing with baseball and you've got yourself a tried and true underdog tale, complete with inspiring coaches and teammates who each have their Achilles heel to overcome, so that united, the team is stronger than its parts. That narrative backbone is what made this show work for me, because otherwise idols singing and dancing is just… idols singing and dancing, and I can watch Inkigayo for that… They still have Inkigayo, right?
But I did love the sing-offs and dance-offs, the guerilla concerts and battles, and series of musical midterms they had to take, because they were written as climactic narrative moments, and had the added benefit of being really fun to watch, so that we were as invested as the characters when someone hit that perfect note or finally got that dance down. And the show did a fun series of updates on old songs, taking a cue from shows like Glee, which worked to secure musical references for a broad audience.
It was the first drama of the year, but even by the end of 2011, it still stands as one of the prettiest. It was shot gorgeously and directed with an eye for dramatic musical flair. Dancers captured in mid-stride looked like works of art, and the performance sequences conveyed all the sensation, the angst, and the thrill of each movement. Even the best dancer filmed badly looks mediocre, but here every sequence conveyed that crucial emotional beat that resonated with each performance, which is why this drama worked, where so many other musical-themed dramas failed this year.
Though it's not a really complex story with the most riveting characters, everything about the earnest go-for-your-dream message of this drama just gets me in the heart. Watching the misfit mafia sing and dance was really fun, but what hooked me was when they banded together as outcasts, shielded each other from being pelted with eggs, or put together their own renegade showcase to perform, even if it was just for an audience of one.
DramaMeter Rating: Mix-tape. Memories of your first crush, and your embarrassing love of electropop.


My Princess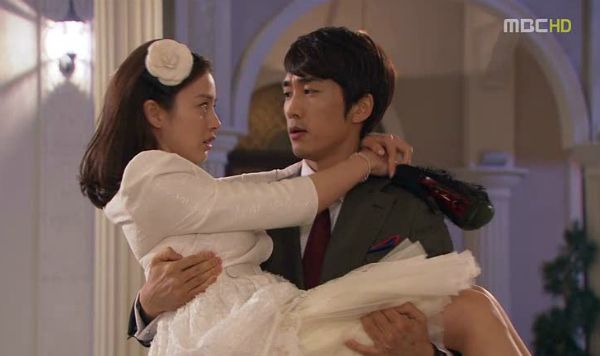 My Princess is as frothy a confection as they come. It's mounds of cuteness built on top of a plot that I'm pretty sure a six-year old could reconstruct, without even cutting corners. But Kim Tae-hee and Song Seung-heon are winning as a pair, and this drama went a long way in making me like them again, after years spent in meloville where their acting ranges were always stretched way too thin.
Granted, no one was expecting the modern monarchy setting of this drama to be politically riveting, or even a rival for a drama like Goong that sells the universe as much as anything. We knew going in that My Princess was going to be the stick-figure version of that picture. But I still wanted better dramatic conflict within that world, to make us care whether the heroine was royalty, or just a girl with a really big shoe collection.
So it's no surprise that the drama was best early on, when the heroine was still just an ordinary grad student before she suddenly got her life turned into headline news. Her run-ins with the chaebol diplomat prince charming (sigh) were hilarious when all she cared about was making her next rent payment or making a good impression on the other guy.
The early palace stuff was adorable too, but then when everybody and their mother started moving into the place and making her life hell, it drove me a little nuts. She had to escape so many times that after awhile, I thought she should just stay out, since the drama never once made me believe that she had to be the princess, or that the country ever needed one.
But where this drama won me over was in its sweet romantic chemistry and the lack of any really infuriating behavior between them. The villain is another story, but the leads always managed to clear up misunderstandings and kiss and makeup, replete with flirty banter and midnight cocoa runs. I liked the heroine's refreshingly straightforward approach to everything—her gumption—and found it fun and easy to root for her, despite never really caring about the stakes involved. Sometimes whatever a princess wants is whatever a princess should get.
DramaMeter Rating: Third scotch. A little hazy on the details, but feels warm and fuzzy.


49 Days
There was something about the premise of this show and the way it was plotted that sank its claws into me and made me have to have the next installment RIGHT NOW, despite some major flaws in the drama as a whole. There was something refreshingly different about a heroine who lands in a coma the day before her wedding and spends the drama stuck between this life and the next, guided by a sassypants reaper. I love the dramatic potential of a universe like that, and the drama proved to be both suspenseful and contemplative at the same time.
The story was constructed very neatly with two parallel heroines — the spirit one and the person whose body she ends up borrowing, setting us up for lots of thematic mirroring between an almost dead girl who desperately wants to live and a living girl who desperately wants to die. It takes sharing a body for them to each evolve to be more like the other, and learn to appreciate what it means not to waste the time you're given. I very much enjoyed the thematic resonance between the heroines, standing on opposite sides of that cosmic divide.
The addictive element of the story came from the mysteries: Who is this reaper guiding her soul? What nefarious plot was her fiancé scheming before she threw a big wrench in his plans by getting herself almost dead? The mysteries coupled with the ticking clock of a 49-day window to gain a second chance at life made for a plot that zoomed by and left us itching for more.
49 Days had its share of faults too though, for as many upsides it had. Other than Jung Il-woo's turn as the smartass Scheduler, most of the cast seemed to be sedated. And then on the total opposite end of the spectrum was the villain, played by Bae Soo-bin, who overacted so hard I thought his eyeballs would pop out of their sockets. Everyone played their roles serviceably, but I feel like the drama would have been on another level entirely if it had been cast with stronger leads.
Now that lots of time has passed since this show first aired, I find myself hard-pressed to remember much about 49 Days other than the Scheduler (and perhaps some collective squealing over Jo Hyun-jae's post-army abs). I would've loved it if the drama we got was the B-side, where we just followed the Scheduler around wherever it was he always ran off to, trying to keep his reaping appointments in between his jam sessions and his weekly perms. Now if the drama gods could give me that show, I'd be in heaven.
DramaMeter Rating: ∑ 49 √ 7 ≈ 3 ∆ ☺


Best Love
I love it when a rom-com is done right. You would think it's an easy formula, but the sea of bad ones is a testament to how hard it is to get just right. (See: Lie to Me, below.) Best Love is whip-smart and incisive, but also absurd and childish at the same time. It's potty humor laced with social commentary, which sounds totally insane, but somehow it all works. In true Hong Sisters fashion, it had one of the best couples of the year – zany, larger-than-life characters who made us believe wholeheartedly that a wayward pair of sneakers or a sprouting potato were the height of romantic gestures.
With writing so deftly plugged into popular culture, it's no wonder that Best Love features some of the Hong Sisters' wittiest work, using the showbiz world as a platform for their particularly hilarious brand of meta humor. Even their usual wordplay and metaphor-love seemed to be on steroids this year, making me wonder how they'll outdo themselves in 2012. The plotting wasn't as strong as the moment-by-moment dialogue, but sometimes a really good joke goes a long way to smooth those seams.
Gong Hyo-jin is one of my favorite actresses and I love her naturalistic acting style in everything, so it was no surprise that she was fantastic here. But Cha Seung-won was the revelation. His Dokko Jin was the equivalent of last year's gumiho—that one memorable character that stands out against a year's worth of dramas, a Hong Sisters specialty for at least three years running. He managed to turn a 40-something man into a giant silly man-baby, who could go from slapstick to heartbreaking to sexy beast, all at the drop of a hat.
There were problems with the story, at the end of the day: things that didn't quite pan out in the third act, like the heart surgery that was all buildup and no dramatic follow-through, or the recycling of similar conflicts, window-dressed to be slightly varied. But the characters managed to be emotionally engaging throughout, leaving us clutching our hearts along with the hero or rolling on the ground in peals of laughter. Best Love certainly isn't the perfect rom-com, or even my favorite of the Hong Sisters dramas. But it is definitely a contender for the funniest of their shows, and certainly one of the smartest and best-crafted of the lot.
DramaMeter Rating: Spare panties. For when you laugh so hard you pee through the first pair.


City Hunter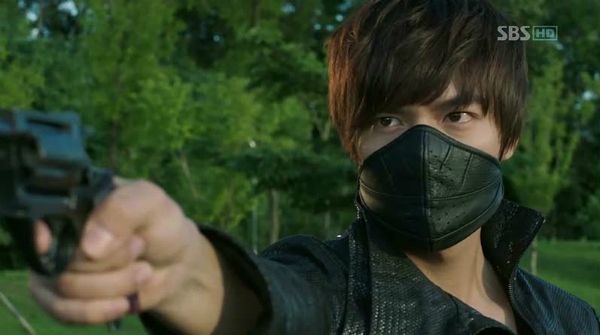 City Hunter was my drama of the year, bar none. It was comic book crack brought to life with flash and heart, filled with idealistic heroes and gripping moral conflicts. It hooked me so hard that I still get withdrawal pangs now and again. This show had the trifecta of good writing, directing, and acting, which meant that every moment was played to its fullest extent, and I was never left feeling like something was missing or wasted, which is amazingly rare. I loved the sharp directorial style that showed as much of the story in visuals as it did in dialogue, the cracktastic pace of the plot, and the committed performances by the cast, ranging from action to humor to heartbreaking drama.
This show had perhaps one of the best ensemble casts of the year, because despite being a hero-centric story, it really was filled to the brim with great secondary characters, all of them so wonderfully played. Bad Daddy Kim Sang-joong was the best of them, making a ruthless villain feel lived in and whole, like he relived his tragedy every day, until he stopped fighting it and chose to let it fuel him. The father-son dynamic grounded everything in a central emotional journey, giving every minor arc in the drama a backbone to rely on. It was, oddly enough, one of my favorite love stories of the year—the twisted and highly dysfunctional love between a hero and his villainous father. It's an unconventional choice among Favorite Couples to say the least, but it was the love story that shot me through the heart.
Of course I love Nana Bear and Ajusshi and the stick-in-the-mud Prosecutor who was a hero in his own right, and could watch City Hunter fight crimes with his Scooby gang till the cows came home. Park Min-young played such a kickass girl friday who risked her life to protect the hero, and I was happy to root for such a strong heroine. Lee Min-ho carried the burden of the hero with an earnest vulnerability all the way through, making City Hunter so much more than just a cool, slick action hero.
I'll always be a fan of great superhero fiction that takes me away to another world, where heroes fight social injustice and right wins out over wrong. When City Hunter was firing on all cylinders it was the best of all things — exhilarating, heartfelt, and totally badass.
DramaMeter Rating: A bullet to the heart. It'll kill you dead and take your soul with it.


Lie to Me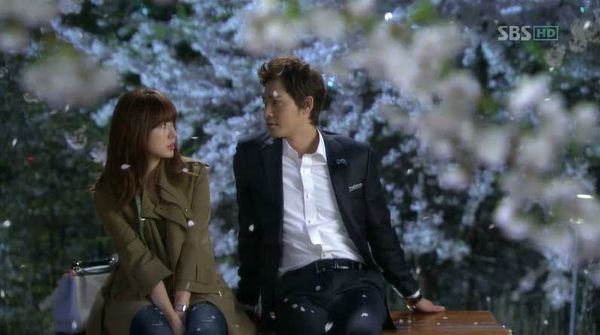 You tell yourself that there's such a thing as a bad rom-com, and really, it happens all the time. And yet, every time I encounter one, I think, how could you possibly have screwed this up? This drama managed to take two actors who can actually handle both comedy and heart, and waste them on characters who were illogical, and worst of all, supremely unfunny. And that? Is the biggest travesty of all.
The premise was simple: an ordinary woman lies about being married to a prince charming. But you get the sense that the writer forgot to ask: "And then what?" Because I watched the whole drama, but couldn't tell you the answer. Because there isn't one.
I never understood the motivation behind anything the characters did, especially the heroine, which is kind of the death knell for me when I'm watching a drama. So she lies once to her frenemy that she's married to the rich guy in the magazine. Sure. Brief moment of satisfaction, which I don't begrudge. I even understand it. But then when she goes to all those lengths to keep the lie going and going and going, all for a friend she hates, you have to wonder why the supposed smart and plucky girl doesn't just stop hanging out with her.
If I can poke a hole in your story logic with the question—What if the heroine just stops answering the villain's calls?—then you've got nothing but an uphill battle to convince me to care. [Spoiler Alert: ending discussion ahead.] An entire third act was devoted to the heroine's sudden decision not to marry the man she had wanted to marry for the entire run of the drama, and then, just as strangely as she decided to say no, she came around to say yes, for reasons still unclear to me.
The couple had its moments of cuteness, but everything about their relationship felt maneuvered there by such clunky writing that it showed at the seams. It's a lot like going to see the great and powerful wizard of Oz, only to make awkward eye contact with the tiny man behind the curtain. I didn't come to dramaland to see the man behind the curtain. Show me the wizard. Show me the magic.
DramaMeter Rating: Two crooked-necked giraffes. They're an eyesore, but at least they have each other.


I Need Romance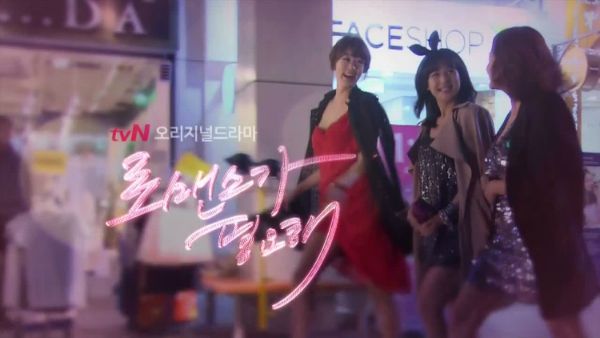 This was the first of this year's cable offerings that made me stand up and take notice. I Need Romance is a beautifully shot, frank and sexy look at the lives of three single women and their search for a little romance. It drew a lot of comparisons to Sex and the City, and it was, for all intents and purposes a version of that familiar setup, but it had enough of its own legs to stand on.
I really took to the heroine, played by Jo Yeo-jung, and her two wacky friends who represent the two extremes of the dating spectrum—a virgin and a serial dater. The friends' stories are a little zanier, but they're a fun pair, and a good foil to the more realistic heroine.
The love triangle is one of the most compelling ones of the year, between a ten-year relationship with her first love, plagued by cheating and dwindling sexual attraction, and a new relationship with a younger man, half puppy-crush, half prince-charming-dreamboat. At first you think good riddance, old boyfriend, but then the more time you spend with the heroine, you realize how much he's a part of her, and how hard it is to cut him out of her life. The relationships are realistically messy, and not cut-and-dry, which I really appreciated.
[Spoiler Alert: ending discussion from here on out.] It seems that the majority of viewers hated her final choice, having fallen for Choi Jin-hyuk's prince charming. Not that I could blame anyone – he's great, and definitely the swoon-worthy guy in the drama. But I understand her choice to stay with Kim Jung-hoon, and found his apology (and admission of fault) to her parents to be stirring, and more sincere than any apology he threw out when he was trying to hold onto her.
I liked that dating the noona-killer reawakened a sense of romance in her life and made her realize what she was sacrificing in her comfy-old-shoe relationship with the boyfriend who had become basically a piece of furniture in her life, or her in his. But I didn't think she was meant to be with the chaebol prince who wanted her to change her whole identity to be with him. I would've been disappointed in her if she had given in to his requests, because sure, romance is great, but staying true to yourself is more important. Despite all the odds stacked against them, it was brave and honest of her to follow her heart and give the ex another chance, which the drama points out is as open-ended as anything in life. Maybe they live happily ever after, or maybe they don't, but what matters is that she'll always choose to follow her heart.
DramaMeter Rating: Makgulli. Bubbly and sweet, with a kick.


Miss Ripley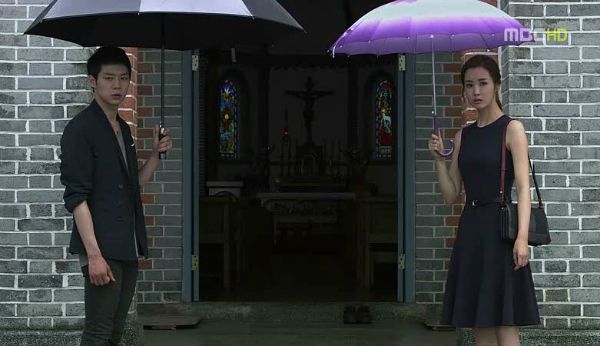 Miss Ripley was an interesting attempt to tell the story of an anti-heroine who lies and manipulates her way through life, and cheats the system because she feels the system cheated her. It's a fresh idea and one that's based on a wave of real-life scandals involving diploma forgery. I just wish the drama went all the way with its own premise, and made the heroine actually an anti-heroine. She ended up being mostly sympathetic and just really maladjusted, which took a little tooth out of her bite.
As a melodrama it was a fascinating character study that did a good job of making us feel for the heroine despite her arsenal of lies. Our hearts lurched in fear whenever she was in danger of being caught in another lie, and despite knowing that it was all wrong, we wanted her to get away with it. I found that to be a curious effect, and well-played by the drama. It also had a swiftly moving plot for a melo, making each conflict move by at a brisk pace that kept my interest all the way through.
But I was sorely dissatisfied with the way the love triangle was handled, only because I wanted it to be more evenly matched, but Kim Seung-woo's character got tossed aside in the latter half of the drama, which was a crying shame. I liked Park Yoochun's character as a foil for him, but the conflict was more compelling in the relationship that got dropped, which only served to further sap conflict out of the surviving one. There was a moment when it appeared that the chaebol good guy would be the one to turn to the dark side because of the heroine's choices, but alas, that fizzled out as so many storylines did. Other threads like single-white-femaling her roommate got dropped like a hot potato, leaving entire sets of characters just dangling there.
So in the end the idea was better than the execution ever lived up to. But the performance from Lee Da-hae was believable and she made an unlikable heroine strangely sympathetic and really engrossing. If the story had held it together in the second half and stuck to the original complexity of the characters and the setup, it would have been a much more solid drama, and left a bigger impression overall.
DramaMeter Rating: Fortune cookie. Lies wrapped in a crispy wafer shell.


Myung-wol the Spy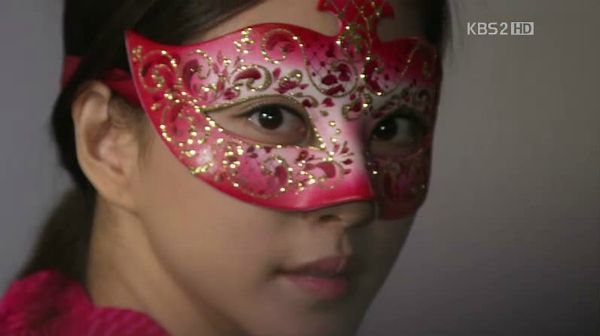 Oh, Myung-wol. What you could have been. This drama started out darkly funny and offbeat, promising farcical North Korean war room scenes and silly physical comedy, all with a satirical bent… and then it went on a crack bender, and not the good kind. You'd wonder, how could anyone mess up a screwball comedy with a North Korean spy assassin sent to marry a Hallyu star? (Because the joke's in the premise!) But lo and behold, you can totally mess it up, and you can mess it up but good.
The downward spiral was fast and furious, each time slinging the characters into some new storyline that made even less sense than the one that came before. It was kind of like watching a really public nervous breakdown… except… it was actually like watching a really public nervous breakdown. Life started imitating art and back again, and suddenly the drama was without a lead actress, who walked off set from over-exhaustion. Or perhaps she was just tired of being confused by each new script? It turned out that the behind-the-scenes drama upstaged the actual drama, which is never a good thing.
So many things about the story confused me, like why a badass assassin spy let herself get dragged around like a rag doll all the time, or why the biggest star in Korea was still beholden to his original financial backer, or why the villain did… anything that he did. It was all so tenuously held together, like a web of logic held together by icicles on a hot summer day.
When it was fun, this show had an absurd sense of humor with lots of promise, but sadly the drama I wanted to watch never saw the light of day. Maybe the Anti-Hallyu squad ran off with it and sabotaged the production by replacing the crew with evil doppelgangers. 'Cause that would explain a lot.
DramaMeter Rating: Expired milk. Was once good, now stinks up your fridge.


Scent of a Woman
Frankly I thought this drama would leave a bigger impact on me, but it never fully swept me up in that magical way. I can feel that it wanted to, and it tried, but it just doesn't stand out once I step back and think about the dramas I watched this year. It was shot with that gorgeous camera, filled with a great cast, was an uplifting story about a woman's second chance at life, but I think it was missing that ineffable quality that just gets me in the gut makes me love a drama, faults and all.
What I did love about it was the heroine's central conflict – a woman who's spent her whole life repressing her desires and living a humdrum existence gets diagnosed with terminal cancer, and instead of moping about it, she decides to start living. It's so satisfying to watch her talk back to her horrible boss, take herself on a shopping spree, or take up tango lessons just because she's always wanted to. Kim Sun-ah takes her from timid, mousy wallflower to vibrant, outspoken heroine, and we cheer her on with excitement.
But the drama gets bogged down with a lot of needless conflict that gets in the way—chaebol heroes and their attendant issues and screechy family members, ex-fiancées and their screechy family members, work conflicts that no one cares about—so that somehow the cancer and the living each day to the fullest gets a little lost in the other drama. A really long bout of noble idiocy didn't do much to curry favor either.
I ended up liking the second lead more than the hero, not necessarily as a romantic rival, but just as a character. Eom Ki-joon played Dr. Poopypants with quiet humor and hidden depth, and I found myself more interested in his growth as a person than the main romance happening on the other side.
But this drama did get a few things right, like the heroine's resolve to make her mother laugh once a day, or teaching Dr. Poopy how to dance, or letting herself be happy in the arms of the one she loves. Her bucket list was a challenge not to prepare for the end, but to turn the page and keep living for the future. The message was worth it; I just wish we could've waded through the crap a lot faster to get there.
DramaMeter Rating: Roller rink. You go around in circles but it seems fun at the time.


Can't Lose
Can't Lose was certainly an underdog drama, as it came and went without a big splash, but it was engaging and satisfying from beginning to end. It was a simple story about a couple on the rocks that needs to go through divorce in order to figure out just how much they love each other.
But it's played for endearing humor and slice-of-life realism rather than high drama, which is always a welcome thing in my book. It may not have been the flashiest drama or even the most memorable one, but I laughed with all the characters down to every wacky sidekick, as they took sides on the battlefield with Team Husband or Team Wife.
This was the first time I've liked Choi Ji-woo in years, since she's taken on the mantle of melodrama queen, and it was so refreshing to see her be so light and bubbly and fun. Her chemistry with Yoon Sang-hyun was ridiculously adorable, and no matter how much they bickered like schoolchildren, you always wanted them to kiss and make up.
I really enjoyed the smallness of the stories – how tiny arguments and differences can escalate into all-out war, and then suddenly the way she brushes her teeth or the amount of butt space he takes up on the bed becomes a catalyst for conflict. They were delightfully petty, managing to turn everything into a competition, until well, you know what they say about the straw and the camel's back. Though it took losing each other to figure it out, eventually they learned that at the end of the day, winning or losing isn't really all that important when it comes to love.
DramaMeter Rating: Three-legged kitty. Equal parts cute and pitiful.


Girl K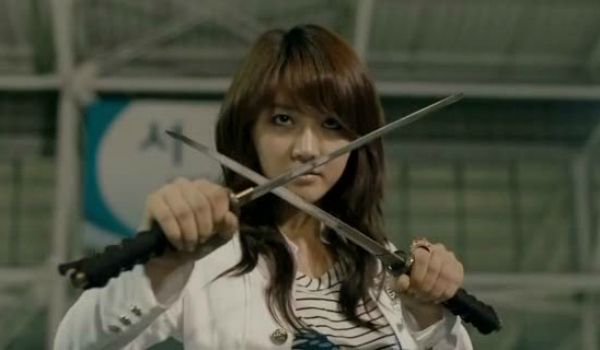 I loved Girl K more for the story that it hinted at than it gave. Because at three short episodes, it's juuuust long enough to whet your appetite and leave you screaming for more. This drama felt like a comic book in every frame and every line of dialogue, and had an impressive mix of blood-splattering action and suspense, with a strong central character that I took to right away. I mean, a teenage assassin girl who kills with guns, knives, and chains, all while going to high school? Who doesn't want to see that?
It's a premise that begs for a longer season, because the three-episode version actually tried a little too hard to cram too much story in there, to the point that it almost falls apart under the weight of it all. The revenge plot alone, Kill Bill -style, could have been one drama. The sci-fi evil scientist lab run by the Big Bad, another drama. The high school student who moonlights as a gun-for-hire, yet another drama (which I would watch for a hundred episodes). They're all great, all badass, but all together a bit much, especially for three episodes.
Newbie actress Han Groo was stellar as the lead. She hit all the right notes – badass, sassy, vulnerable, enraged – she was believable as both the killer and the girl, which is kind of incredible for someone so new. Altogether, between the actress and the awesome display of badassery in the action/thriller genre, this drama makes me excited for what lies in the future, both for Han Groo and for cable.
DramaMeter Rating: Virgin on prom night. Over before you know it.


You've Fallen For Me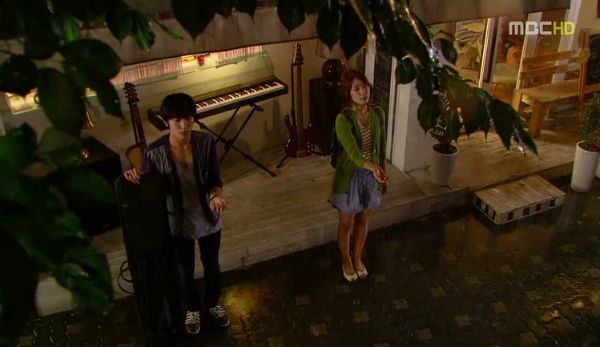 This drama makes me a little sad, because I wanted it to be better than it was. Basically, I wanted it to be another Dream High, but it just wasn't, by a long shot. You've Fallen For Me (or Heartstrings) actually began with a breezy youthful vibe and had some promising characters. But it plodded along at a snail's pace and did little to nothing with its cast.
The romance between Park Shin-hye and Jung Yong-hwa was certainly cute – one thing that strangely sticks with me is when he shows up to give her a ride, and he's tied a frog cushion on the backseat of his bicycle for her as a sign that he likes her – but cute is pretty much the extent of their relationship. They never really pulled me into their world or made me care, because I never got the overwhelming feeling that they cared.
Every single time the heroine gave up being the lead in the musical or didn't assert herself, it let the air out of my tires, and by the end, I was like, who am I rooting for and why? I get that not everyone can be the lead in the school play. Sure. But I want the heroine of THIS DRAMA to be the lead in the musical, to have the underdog success story and be the winner, not the snobby stick girl! A lot of the so-called conflicts in this drama felt rather inconsequential in the grand scheme of things, which isn't because it's about a campus musical, but because there just wasn't a whole lot at stake for them, ever. So rather than get taken along on the heroine's journey, we're left behind to watch passively.
I wanted more of the fusion between rock and traditional Korean music, and would've loved if the drama had stayed on course with the rock battles and the campus wars. I feel like Song Chang-eui was tragically wasted as the director, though I did love his rapport with Park Shin-hye, especially early on. It's too bad he got paired with the downer dance instructor, because it would've been great if he were an actual leg in the main love triangle. Hell, I would've loved it if the main couple had any real conflict to speak of, because this drama? Could've used some drama.
DramaMeter Rating: 404 File Not Found. Abort, Retry, Fail?

Warrior Baek Dong-soo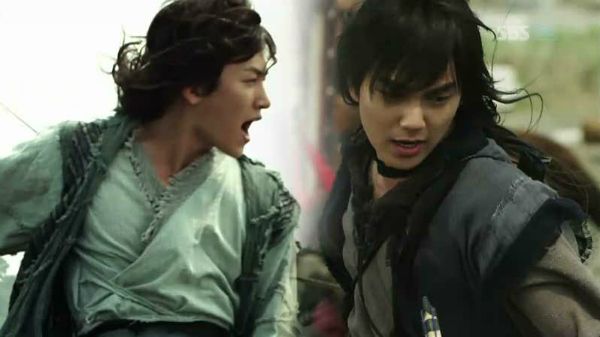 This actually ended up being one of my favorite dramas of the year to watch, just as a viewer. Now if I were recapping every episode (and thus forced to measure the boring against the awesome at each turn) it might have been a different story. This drama basically has really high highs and really low lows – when it's awesome, it's so kickass it makes me pump my fist in ever-living glory, and when it's boring, I kind of want to tear my hair out or be sedated. But I suppose what really matters is that it got me in the heart.
The political intrigue in this drama is the simplistic cartoon version, but that's hardly the point of the show. It's the bloody, badass action sequences that matter, and they're reason enough to tune in. I love the way the operatic action sequences are handled. They're set to modern music and choreographed like a beautiful dance, turning battle into ballet. Yunno, if ballet were bloody and violent.
At its core it's a story of brotherhood, spanning the divide between good and evil on an epic scale, but in an honorable world where warriors abide by the same code despite the side they've chosen. This is why it struck me right away, because anyone can do two-dimensional evil villains and perfect heroes. But a universe where both sides are heroes, and they honor each other as warriors and brothers before all else, is a world that I want to know. Besides, a drama whose main love story is two generations of back-to-back bromance? You know I'm there.
The two central relationships are mirror images of each other: Jeon Gwang-ryul and Choi Min-soo (who were both phenomenal throughout) play the two best swordsmen of the land, old friends who stand on opposite sides. One serves the king and the other leads an army of mercenary killers. They each train one disciple who carries on their legend, played by Ji Chang-wook and Yoo Seung-ho, the latter of whom spends his youth being a double agent among the good guys. Thus the boys grow up friends, who are fated to live out the same tragic battle on opposite sides.
[Spoiler Alert: ending discussion ahead.] This is why the ending didn't bother me too much, though I gather that it enraged a lot of people. Was I happy about the ending? No. But was it the ending I expected? Yes. Yeo-woon's death changes their fate, and ends the cycle with them. It's his way of finally making the choice to buck Fate, as Dong-soo has always urged him to do. It's important that he chooses to die by Dong-soo's sword rather than dying some heroic death in his place, because it's his final gesture of faith that Dong-soo was right all along about making your own destiny. This is the payoff for the hero's refusal to give up on their friendship, no matter how dark Yeo-woon went: the world is set back on the side of Good, left in Dong-soo's care. Now that doesn't mean I wouldn't have been happier if Yeo-woon had just put down his sword and took up knitting sweaters instead, but that's generally not how heroes like to go out. Stupid heroes.
DramaMeter Rating: Two swords up.


High Kick 3: Counterattack of the Short Legs

I had low expectations for this daily family sitcom because High Kick isn't really a comedy franchise so much as a short-format family drama. But I quickly became invested in the wacky characters that inhabit this world, and soon I was laughing out loud at all the antics of two neighboring families, connected by one happy accident in the form of a secret underground tunnel.
We're just about halfway through the series, but I feel like there's still so much story to tell. I love the parents, Jong-seok's growing crush on Ji-won (and his vast ineptness at showing his feelings), and Yoon Kye-sang's utterly ridiculous Dr. Get-a-Clue. Basically, everyone's so cute you just want to squish them.
In a cast full of great characters it's hard to pick a favorite, but I've actually come to love Park Ha-sun's character the most, which surprised me. She plays a meek, unassuming teacher, who's so nice that you find her pretty frustrating at first. But she owns her character's transformation from sheltered girl to adventurous young woman with sometimes side-splitting hilarity, and often sensitive realism. It also doesn't hurt that she's the object of the show's best romantic storyline – Seo Ji-seok's undying secret love for her that just about kills me with its sweetness. When they're onscreen together my heart just melts.
What this show manages to do so well is draw you in with the daily adventures, and then sneak-attack you with sudden burst of heart. I can earnestly say I've shed more tears for the High Kick family than for most of the melodramas I've seen this year, because they're not tragedy-tears, but heartwarming ones. When Dad hit rock bottom and then his family rallied behind him? When Mom stepped up to be silent and strong? *waaaah*
It's enough to make you wonder how they got under your skin, at a measly twenty minutes a day. But I guess this show is like real family that way – you don't really notice them in the everyday, but they just become a part of you, and before you know it, you cry when they cry and laugh when they laugh.
DramaMeter Rating: Daily serving of rice. You don't really notice its value until you try living without it.


Vampire Prosecutor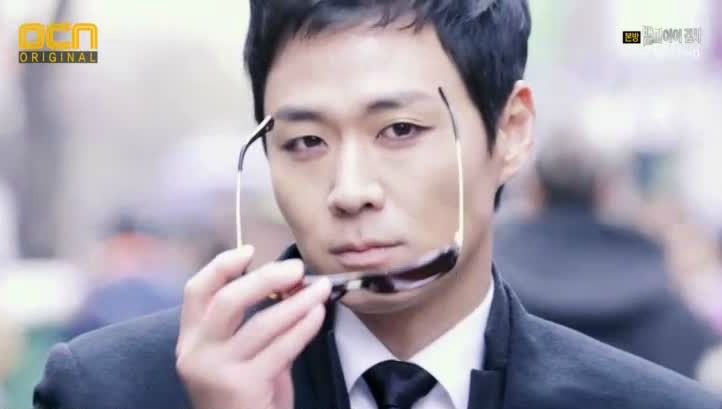 Vampire Prosecutor is one slick puppy. Though it's a genre mashup, it's primarily a stab at the American crime procedural, and the first that I've seen done just as well. It takes a stand-alone murder of the week as the primary story of each episode and sends our prosecutor team out to the field to solve the grisly murder, using more old school powers of deduction rather than the supernatural ones endowed to our law-upholding vampire hero.
It's polished, beautifully lit and shot, and edited assuming that the audience is smart, (sometimes too smart, as my frequent rewinding suggests). I love a show that stays ahead of its viewers, though admittedly some twists are more effective than others. But what the show really got right was its ragtag prosecutor team – the vampire, hot, broody, and cheeky to boot; the cop and bestie, keeper of secrets and drinker of juice boxes; the young upstart female prosecutor with a chip on her shoulder and a growing crush; and the doofy intern everybody likes to push around. They're just the right amount of dry, smart, and badass, and you just want to watch them solve crimes forever.
The show does lack a certain balancing act between the murder of the week and the overarching Big Bad of the season, choosing to dole out the long-term mystery one tiny droplet at a time. It's almost enough to make you forget or stop caring, with such little attention paid to the bigger picture. I prefer a show that gets more twisty with its season-arc than its one-offs, and with a such an important mystery to the main character (the murder of his sister and his being turned into a vampire), you'd think they'd skimp a little on the murder of the week so we could sink our teeth into the death we really care about.
But as the show went on, it got better and better at integrating the main characters into the weekly murder mysteries. A standout episode was the murder of the mafia boss that brought the heroine face to face with her mobster father as the prime suspect, and dragged her personal backstory into the case. The two-part finale was as epic as promised, sending the prosecutor on the run from the law to solve the case and clear his name, in a nice reversal filled with tension and gripping action.
With the production in talks to do a second season next year, I'm excited to see the effects of the trail this show has blazed on the cable landscape, as a ratings heavy-hitter, a successful genre mashup, and a slick crime procedural primed for multi-season storytelling. More cheeky, badass vampire prosecutor equally skilled at applying guyliner as he is at catching the bad guys? Consider me there, with bells on.
DramaMeter Rating: O-Negative. Dry, full-bodied vintage.


Man of Honor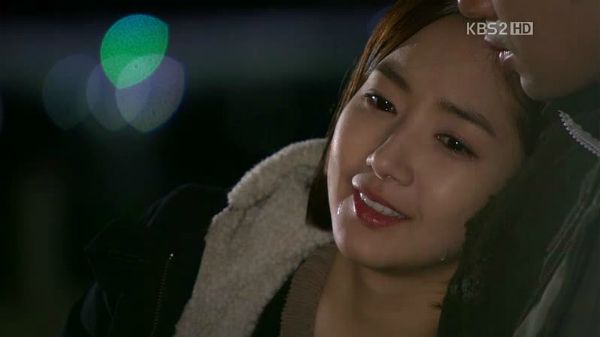 Man of Honor is a drama that I watched solely for the leads, Park Min-young and Chun Jung-myung, despite my reservations about the writer (who penned last year's makjang king, Baker King Kim Takgu). I like Park Min-young in just about everything, and here she's as plucky and winning as ever. The problem is, she and Chun have the chemistry of a pair of siblings. Not the kind they're supposed to be – faux siblings who fall in love with each other – but real siblings who ought not to be touching.
It's rather unfortunate, because that's really the only thing that would've saved this ship from sinking. Sadly, the best parts of this drama were when they thought he was her oppa and their biggest worry was how to convince Mom to accept her. The family dynamic was cute and fun, despite the melodramatic turn looming ahead.
Park has better chemistry with the second lead played by Lee Jang-woo, who isn't really a more effective romantic rival, so much as an interesting take on the usual chaebol heir. He suffers from a psychological disorder, like Tourette's, but specifically as a reaction to his overbearing father, which goes a long way in making him sympathetic and layered. But he's pretty much the only character with that level of characterization, making everyone else just your standard hero, heroine, villain, brash mom with a heart of gold, etc.
This is hands-down the most predictable by-the-book drama of the year. It's the perfect example of what happens when you follow the decades-long blueprint of all the dramas that came before it, with no spin, no creative turn of its own. Cinderella loses her parents in a tragic accident, grows up an orphan with no memory of her former life, comes to think the hero is her brother, then learns who she really is and sets her sights on righting all wrongs. It has a mustache-twirling evil villain who's so over-the-top that he's unintentionally comical, and every plot point feels maneuvered into position by the hand of Fate, making each character feel like nothing but a chess piece.
Sometimes you have to learn your lessons the hard way. I know now after two whole dramas that I do not like this writer and her single-entendre-I-will-say-exactly-what-I-mean dialogue. There are still four episodes left (though why this drama is 24 episodes long, I couldn't tell you), so things could change, but I don't expect them to. There's at least one upside to being the most predictable drama ever – you know what kind of ending Cinderella always gets.
DramaMeter Rating: Your sister's diary. You wish you hadn't read it, but now you can't un-see what you saw.


Thousand Day Promise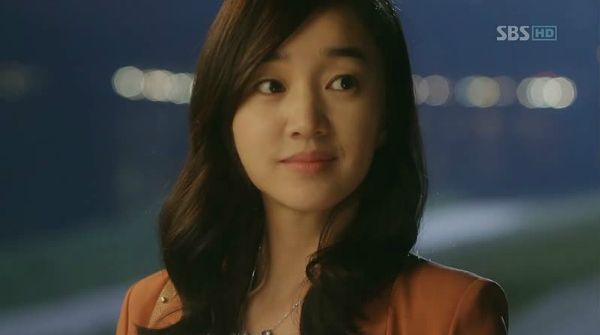 This drama had the performances of the year — watching the decline of a young, intelligent woman into the recesses of her own mind is terrifying, but the main character is nothing short of magnetic, and played to perfection. But goddamn is it the bleakest of stories. It's gripping, but in the end you're not sure if you're emotionally drained, or if Show just bitch-slapped you.
For most of the series' run, it was an intense, compelling melodrama powered by pure raw emotion rather than plot maneuvering. There are definite downsides though, in that while it's nice not to rely on plot for the melodrama, it's nice to have some. You know, to move things along and have all the characters change and grow, rather than just emote according to the situation at hand. I feel like at the expense of one central character who has all the growth / downward spiral, the peripheral characters all remain in place. So while Seo-yeon's journey is always in flux, it feels as if the world around her has no movement.
The character owes everything to the actress – Su Ae's tour de force performance is by far the best of the year. She plays everything from denial to despair to hope to anger with astounding depth, each time peeling new layers away as Seo-yeon faces the loss of her memory, and more importantly, her identity. I've always loved her, but she's never been as raw and unnerving as she is here.
One of the biggest things that went to waste was the fluidity of time and memory in the storytelling. In the beginning of the show we began with a loose sense of time, telling parts of story in flashback and moving between the main characters' collective memories. I expected that element to be more prominent as Seo-yeon's memory begins to fade, and was excited to see how experimental they could be with narrative time. But alas, it's a device that fell by the wayside, underutilized and sadly forgotten.
Writer Kim Soo-hyun is actually the most palatable to me of her class of A-list writers, most of whose work I find cold by virtue of their overwritten nature. But despite that, Kim's characters have a warmth to them that I connect with. This drama had one of the most moving displays of familial love I've seen this year. And what really kills me is the heroine's struggle not to lose herself or her fear of leaving this world without any trace that she was here. That feels like it comes straight from a writer's heart, and makes her extraordinary circumstance feel universal, and ordinary, and endlessly compelling.
[Spoiler Alert: ending discussion ahead.] So then why, WHY, choose to undermine all that with a listless ending that's as bleak as night? It's not even what happened to the characters, but the emotional payoff that was so utterly lacking. It never gave me final moments with family members, or one moment of connection between Seo-yeon and her child, and worst of all, nothing left of Seo-yeon's writing to be passed on. I felt robbed, and it was drastic enough to make me wonder if the rest of the journey had been worth it. 'Cause if I had known Emotional Deflate-o-land was the destination, I might not have gotten on this train.
DramaMeter Rating: A box full of puppies. Abandoned in the street. On Christmas Eve.


Flower Boy Ramyun Shop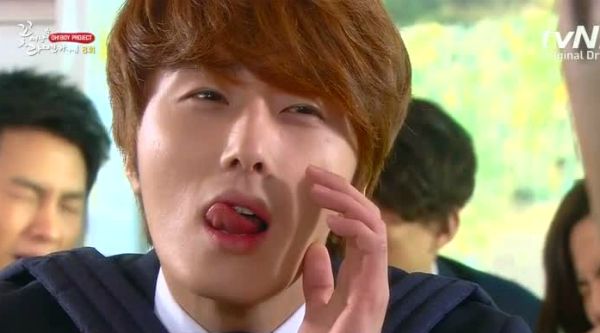 I love this drama. So. Much. It's far from perfect, but it hits my sweet spot. I will always have an affinity for dramas set in high school that manage to juggle that perfect mix of the absurd and the earnest. It's why I love Freaks and Geeks, Buffy, Veronica Mars, why I talk incessantly about Biscuit Teacher Star Candy. Because they're heightened reality, and stripped of all the lame adult stuff you have to deal with later in life, and simply focused on the feelings and the crazy of being young. And when you're young, there's just so much crazy. When a drama can capture the essence of what it is to be youthful and hopelessly confused in love, with wit to spare? Then it captures my heart.
Flower Boy Ramyun Shop is cleverly written with an eye for the meta, hiding insightful character moments under layers and layers of jokes, puns, and metaphors, all drawn from dramaland or popular culture. It takes after the Hong Sisters style of buildup: joke, callback, punch to the gut with earnest meaning, rinse, repeat. It's the kind of reversal that feels satisfying and well-earned, and gives the characters an added sense of wit, since they're the ones spouting wordplay at each other. The story moves along at a speedy pace, clearing up conflicts with swift resolutions and saucy skinship, all the while introducing a new theme in each episode, about the universality of a shared song, what a person's scent can tell you, or how all the ways to make ramyun can teach you a lot about love.
Cha Chi-soo is hands-down one of my favorite characters of the year. His literal interpretation of love as a series of physical ailments never ceases to amuse me. I love his tantrums, his cheeky comebacks, and his newness to… everything. And I'd be lying if I said it's not because he's played by Jung Il-woo. He imbues Chi-soo with such a range, from the absurd and impetuous, to the honest and vulnerable, to the young man utterly captivated by love.
I love that he loves with the intensity and the recklessness of someone his age, and that our heroine Eun-bi, who's closer to adulthood and facing responsibility, is a little more guarded and fearful of what it means to let her heart boil over. It's an instance where we see youth's advantage: that maybe being young and so clear about your desires is more honest in the face of love. Chi-soo takes a while to know what love is, but it's Eun-bi who knows and fears it. That difference feels spot-on to me, and makes their conflict organic and real, despite the absurd sense of comedy and endless stream of toilet humor on the surface.
[Spoiler Alert: ending discussion ahead.] What I enjoyed most about this show was its ability to balance the ridiculous and the heartfelt — the fairytale-reversing rescue where the heroine storms the castle to save her prince (hell yeah), countered with the real-life choices you make to follow your heart and grab love in the here and now, not knowing the outcome. Ramyun Shop may be a familiar setup, but it's populated by fresh and colorful characters, smart zippy dialogue, hilarious situational comedy, and so much heart it boileth over.
DramaMeter Rating: Un-ripened kimchi. You spicy little tart.


And that's it for my drama year! Thanks for tuning in, and thanks to our guest recappers for joining us in the yearly round-up. Coming up next: Editors' Picks, where you'll find out how our votes shook out for the best of the best, and who went home with a black eye. Hint: it wasn't me.

RELATED POSTS
Tags: 1 show to rule them all, Best Love, Can't Lose, City Hunter, Dream High, featured, Flower Boy Ramyun Shop, Girl K, High Kick: Counterattack of the Short Legs, I Need Romance, Lie To Me, Man of Honor, Miss Ripley, My Princess, Myung-wol the Spy, Scent of a Woman, Thousand Day Promise, Vampire Prosecutor, Warrior Baek Dong-soo, year in review, year in review 2011, You've Fallen For Me