Fun and flirty Kim So-yeon for Cosmo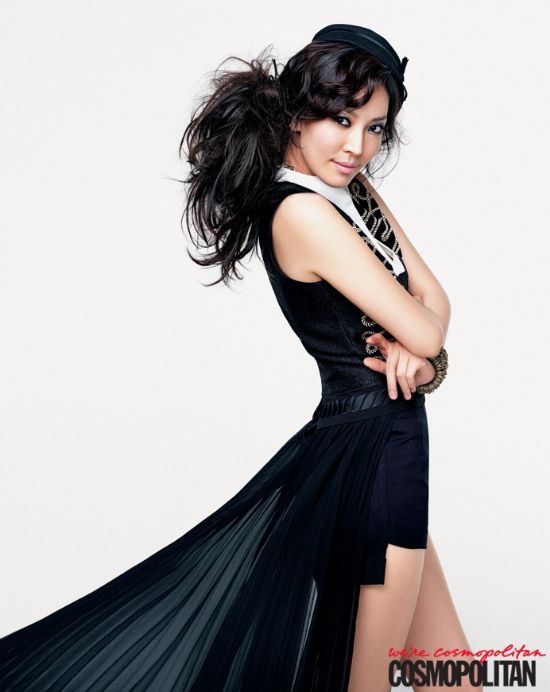 Now why don't I look like that when I wear my drummer-boy-meets-nutcracker-romper with a train? It must be the beret. Or I'm shakin' my tailfeather wrong. That must be it.
I adore this Kim So-yeon spread in Cosmopolitan, where she rocks some funky looks and some wild hair to go with. Love. Can I just be her in my next life?
Am off to google that skinny black suit, and how to do a non-runway version of her poofy side pony. It's bound to end in tears, but if Rooftop Prince has taught me anything, it's to appreciate my hair (and experiment with it) while I have it, before I land in some newfangled era where I'm forced to cut it to assimilate. Them's the breaks of time travel, don'tcha know.
Via Cosmopolitan
RELATED POSTS
Tags: Kim So-yeon, photo shoots