Is this the end for general-programming cable dramas?

A Wife's Credentials
If you've been following the drama offerings on the various cable channels you'll already have an inkling, but things are not looking good for the brand-new channels that premiered several months ago under the banner of "general programming." The situation is so precarious that there are even rumblings of these entities giving up drama production altogether—dire indeed.
According to one report, both Channel A and TV Chosun (homes to Bachelor's Vegetable Shop and Operation Proposal, respectively) intend to give up drama-making entirely, after they air two upcoming shows already in production, Goodbye Wife and Ji Woon-soo's Good Luck. Poor evaluations and low ratings are the causes cited.
Just half a year ago, TV Chosun, MBN, Channel A, and JTBC were ushered in with great fanfare and high expectations, with ambitious programming featuring big-name stars, among them Jung Woo-sung, Hwang Jung-min, and Chae Shi-ra. In fact, if you were going on budget and starpower alone, there was little difference between a general-programming cable drama (from one of the four abovementioned channels) and a primetime broadcast one (KBS, MBC, SBS). So where did things go wrong?
First, to explain what the deal is with these channels: Note that "general-programming cable" is not exactly the same as simply cable. General-programming refers to those four channels that were launched five months ago; they are run by national newspapers Chosun Ilbo, Joongang Ilbo, Donga Ilbo, and Maeil Business Newspaper. They are called general-programming because they aren't restricted to narrow niche content, like sports, music, or movies. Most cable channels are; OCN is a movie channel, MBC Dramanet does dramas (mostly reruns of broadcast dramas), Mnet does music, YTN is news, tvN covers entertainment/dramas, and so on.
The upshot is that these general-programming channels are able to provide a broad range of content similar to the Big 3 terrestrial broadcasters, and thus they were seen as (and meant to be) stronger direct competitors to the Big 3 than other cable outlets have historically been. That's why you got the huge budgets and blockbuster ambitions of, say, a 10 billion won project like Hanbando.
Sadly, however, the majority of these programs have suffered pretty dismal ratings. Currently 1% is seen as the benchmark for a successful cable show, which is already a lot lower than broadcast expectations, and yet a number of these channels' shows have only garnered a fraction of that. I've seen numbers as low as 0.1%. Yeesh.

Hanbando
Even when a drama is able to break 1%, like Hanbando did initially, that's not enough to justify the expenditure. In Hanbando's case, dropping ratings led the channel to chop its running time by a quarter, ending with 18 episodes rather than the planned 24.
In fact, Hanbando's failure led TV Chosun's executive director of all drama programming to tender his resignation. The channel refused to accept it, but he was given a different position, in essence a demotion. The content director did resign.
There have been a few hits peppering the myriad disappointments, and most of them come from JTBC. Maybe it's blessed with better luck, or houses a better PR team, or it's plain smarter at getting better content, but in any case it's had the best run with shows like Padam Padam (which hit 2% ratings at one point) and A Wife's Credentials, which broke 4%. Its Queen Dowager In-soo has been safely in the 1% range and recently broke 2%. (Not everything has been a hit; When A Woman Redoes Her Makeup—terrible title— was cut in half due to dismal ratings.)
But even with its budding reputation for well-made content, JTBC has announced plans to reduce its drama production budget.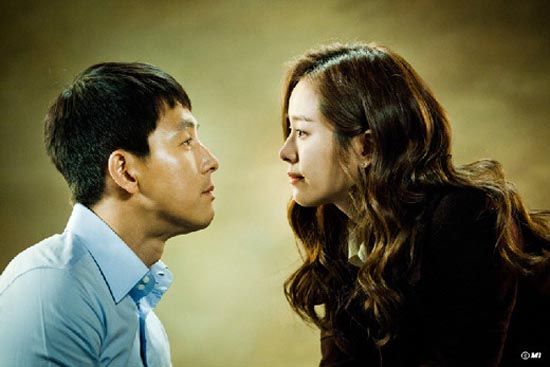 Padam Padam
Channel A is in a similar situation and lost its VP, who was the former KBS TV department director and SBS president. Thanks to low ratings, he resigned his position, as did its drama department chief, who had credits as an SBS and MBC PD. Another executive and founding contributor of Channel A was placed on probation due to the low ratings and recently resigned.
That's too bad, but Channel A had pretty weak programming. Color of Woman and K-Pop Ultimate Survival were both cut from their initial orders; the former ended with 20 instead of 24, the latter was cut to 14 instead of 16.
Not that I blame them; Color of Woman started off cute and fun, but got progressively more plodding. K-Pop Ultimate Survival is a pleasant show, but I find the tone off-putting and overly juvenile, like it's made for Disney or ABC Family. Not that there's anything wrong with those channels; it's just that you have to adjust your expectations when you're expecting prime-time drama and get tween programming instead. According to one actor's reps, "The filming atmosphere is good, but even so they're dealing with quite a bit of shock over the low ratings."

K-Pop Ultimate Survival
Channel A also produced Bachelor's Vegetable Store. 'Nuff said about that trainwreck. They did have one well-received drama, Heaven's Garden, which even broke 1% ratings… but didn't cause much of a stir. Ratings and acclaim don't equal buzz, as we well know.
Channel A was also to be the original home of Time Slip Dr. Jin, the Song Seung-heon time-traveling-doctor vehicle based on the Japanese drama JIN. However, the broadcaster hadn't solidified a timeslot, and the show went to MBC instead. I wonder if that's a good sign (at least there's hope for it now) or a warning sign (it was originally courted by a channel that seems to specialize in flops).
Then there's MBN, which has focused mostly in the sitcom and variety niche with offerings like Vampire Idol (its lone hit, though ratings are still under 1%), You're Here, You're Here, You're Really Here (which got chopped in half from 120 episodes to 60), and Bolder By the Day (the army sitcom that made not a blip on anyone's radar). They've stated their intention to back off from drama production.

Queen Dowager In-soo
One can point at the rushed launches of these channels as one key reason for their beleaguered conditions. It seemed like one day there were announcements of all these new stations, and the next day, they were in business. I recall that in their very first week of operation, there were a number of broadcast accidents, which pointed at weak preparation and/or organization.
Then there's the inflated expectations of the channels themselves. Did they seriously think they could do a one-month media blitz, open up shop, and have people flock to them in droves? Was it hubris or naivete?
And then you throw in the towel because FIVE MONTHS LATER, you're not happy with the results? If you're intending to be in business for the long haul, why did you not prepare a long-term plan? This is a case where I think they ought to have looked at the other cable channels and learned from them, rather than assuming they'd do it better their first time out. OCN, for instance, largely does not produce its own content, and airs a lot of syndicated programming. But when they do produce an original show, you get something kickass like Vampire Prosecutor (with its 4% ratings), or quirky and interesting like Hero.
Or take tvN, which has been in existence since the mid-2000s; it has worked its way up steadily by adding more and more original content over the years. It made a name for itself with the "docu-drama" Rude Miss Young-ae, which was a hit and went on to nine seasons. It aired small, critically acclaimed dramas like Once Upon a Time in Saengchori, Joseon X-Files, and Harvest Villa—all in non-prime-time slots, mind you—before deciding it was ready to jump into the prime-time fray with shows like I Need Romance, Flower Boy Ramyun Shop, and Shut Up: Flower Boy Band.
You need smart content and a smart plan, not just a batch of big names and a pile of money that you throw at it, assuming you'll score. 'Cause that money runs out, and the big names go away when it does. Oh, well. I've got my OCN, tvN, and CGV; there's still quality cable programming to be found. Thank goodness for that.
RELATED POSTS